Games for Lovers
Ryan Craig
James Seabright
The Vaults, Waterloo
–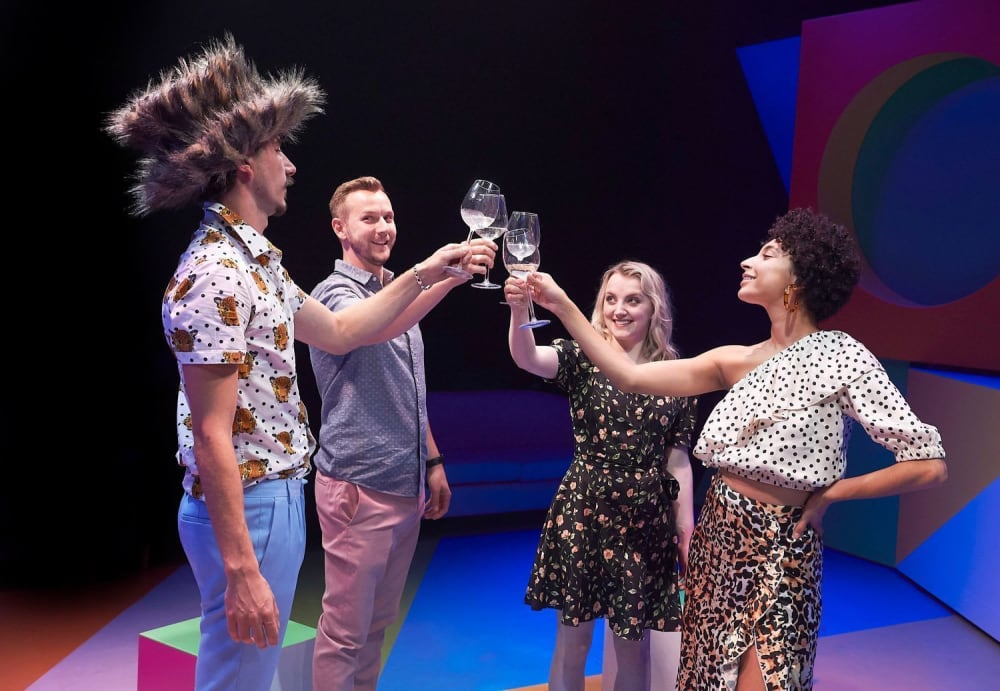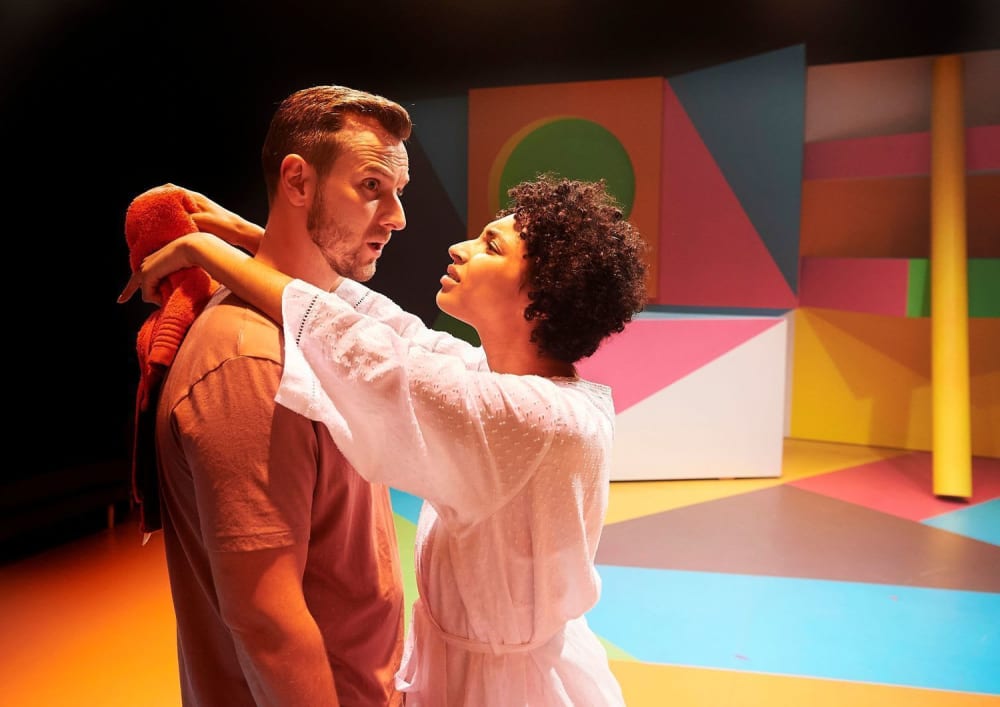 Games for Lovers is a small-scale sitcom that extends to two hours. In the nature of comedy, some will find it hilarious, while others will regard the predictability and clichéd characterisation as reminiscent of a shallow 1970s sex comedy.
On a set designed by Simon Scullion and featuring highly mobile geometric shapes in pastel colours, a quartet of actors first appears in bouncy disco mode, making statements so brief about their sex lives that they frequently fail to reach the end of sentences.
Eventually, this dissolves into a narrow explanation of four stereotypes and their ineffectual attempts to find love.
Evanna Lynch plays Martha, an Irishwoman who has never been lucky in love and lacks self-confidence to the point where one wonders whether she might need psychiatric help.
Instead, she gets advice from bland, occasionally blustering Logan, an old English-accented friend from schooldays, played by Calum Callaghan. The fact that they seem to love each other is somehow never broached.
As an alternative, in an extremely unlikely turn of events given his obnoxious character which is made obvious at an initial meeting, Martha becomes the flatmate of Billy Postlethwaite's Darren aka Wham. He is medallion man personified, using bullying self-esteem to find sex partners. Strangely, he also displays unlikely weakness as soon as anyone challenges the almost comedic surface bravado.
Finally, Tessie Orange-Turner is Jenny, a confident modern woman who knows that she is fantastic and therefore probably surprises herself, as much as the others, by inexplicably falling for nonentity Logan.
This quartet then gets into a series of unlikely situations for the remainder of the evening with the obvious intention of getting laughs rather than reflecting reality.
In doing so, and unusually for playwright Ryan Craig, they fail to make any particularly insightful statements about the state of the world or the kind of difficulties that people are likely to face in the real world in their efforts to discover long-term (or for that matter short-term) love.
Unusually, in a situation where the two men spend much time wrestling with each other and seem far better suited than any of the other conceivable pairings, this is a rare contemporary play that only looks at straight relationships.
The actors perform commendably under the direction of Anthony Banks, especially given that on opening night a technical hitch stopped the show within 15 seconds of the lights coming up.
If this sounds like a hoot, do trip along to the depths beneath Waterloo Station. Otherwise, it would be safer to remain at platform level.
Reviewer: Philip Fisher