Genesis Inc.
Jemma Kennedy
Hampstead Theatre
–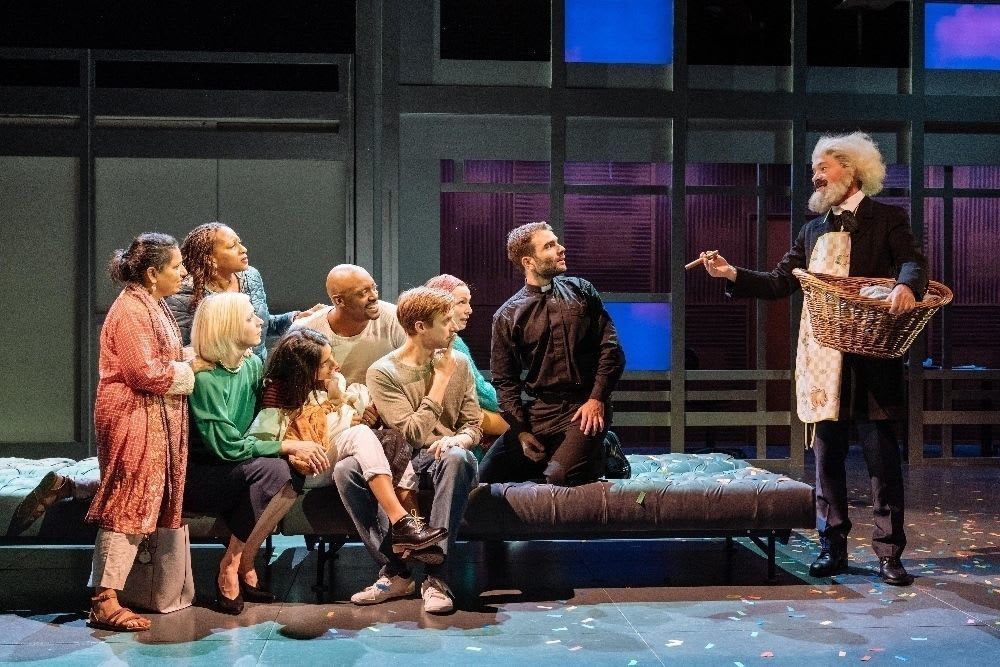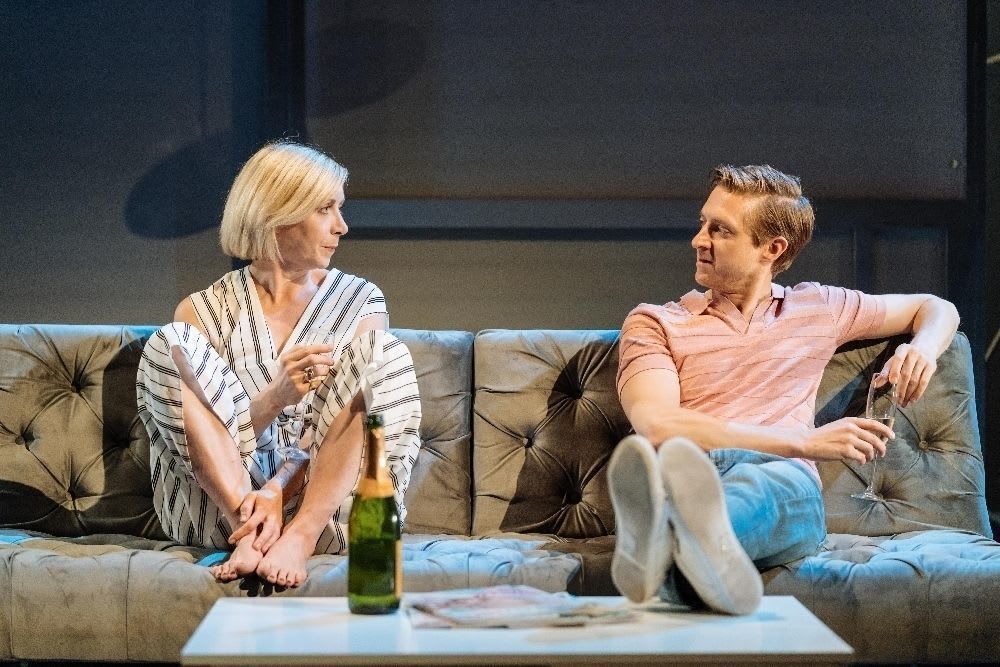 Genesis Inc. is concerned with serious issues that can destroy marriages and lead to congenital depression but playwright Jemma Kennedy and her director Laurie Sansom choose to address them in a consistently jokey style.
The play's opening focuses on the activities of the eponymous conglomerate, run by Dr Joseph Marshall, giving popular comedian Harry Enfield a rare stage outing and an indefinable southern hemisphere accent. Whether the doctor is a quasi-deity or a charlatan becomes a serious debating point when corporate raider / wannabe mother Bridget, played by Laura Howard, makes a pitch to take the increasingly successful company to market.
This commercial theme, which dominates the early exchanges, disappears for much of the 2¾-hour running time, returning in the latter stages to show what big business fertility can be.
For much of the evening, viewers are asked to focus on the microcosmic stories of an eccentric group. Husband and wife Serena and Jeff, portrayed by Ritu Arya and Oliver Alvin-Wilson, are respectively desperate to have a baby and not too concerned either way. As such, spending all of their spare cash, not to mention the proceeds of a car sale, with a series of companies that promise miracles, including that of the good doctor, leads to stress and strife.
Simultaneously, financier Bridget has a lesser yearning, which she attempts to share with her best friend Miles. Arthur Darvill plays a gay schoolteacher who incongruously is taken on by a Catholic school with a particularly camp priest as his boss. What always seems like a disaster waiting to happen comes to fruition when those immortal words "mute button" are uttered, prior to the kind of overheard conversation that is regularly broadcast in the lowest of TV sitcoms.
The struggles of these for individuals as the women strive for motherhood, while the men seek either cash or a quiet life, are plunged into often clichéd situations, the main purpose of which appears to be to get laughs.
In addition, there is a series of madcap dreams involving not only friends and family but also characters as diverse as Karl Marx and G-D (sic), both roles giving Enfield additional work.
Many viewers may enjoy this kind of diffuse light comedy pasted on to what might very easily have been ideal material for a deep investigation into maternal yearnings and the imperatives of capitalism. Others could find the whole thing only intermittently and mildly funny, not to mention somewhat distasteful.
If nothing else, most are likely to agree that there is some good acting on show, particularly from Ritu Arya who, amid all the hilarity, perfectly catches the pain of a misunderstood wife who would sacrifice anything to conceive a child.
Reviewer: Philip Fisher