Girl from the North Country
Conor McPherson, music and lyrics by Bob Dylan
Old Vic Theatre
–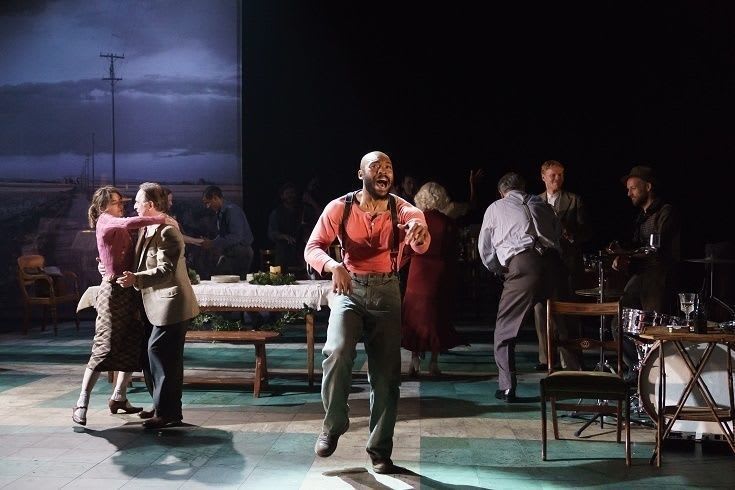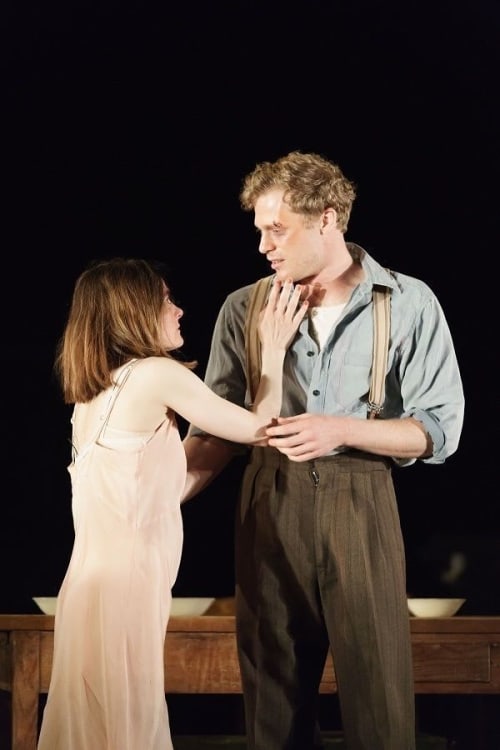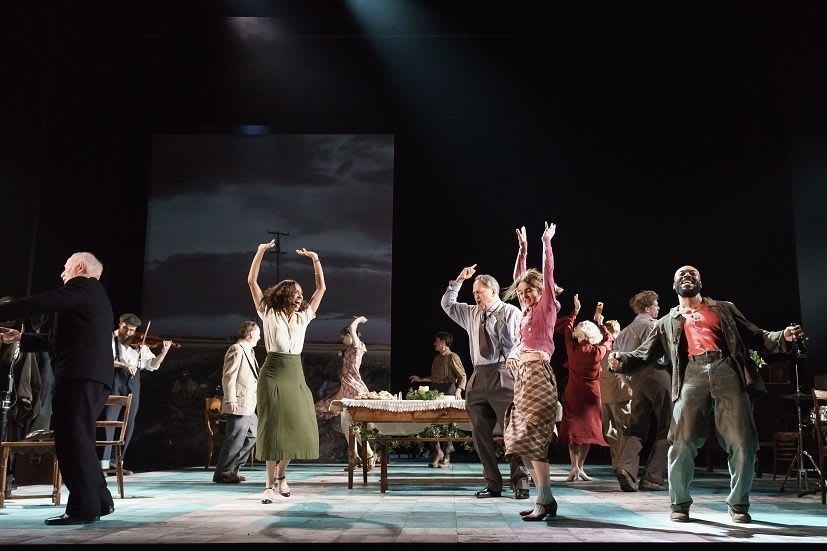 Esteemed Irish playwright Conor McPherson goes to some trouble to differentiate The Girl from the North Country from that much derided form the juke-box musical.
Frankly, that is neither his style nor that of Bob Dylan, who supplies the music around which this intricately plotted tale is carefully and intelligently woven.
The story unfolds in a rundown Duluth, Minnesota boarding house in 1934 at the heart of the Depression. While the music gives much of the atmosphere, credit should be paid to designer Rae Smith for completing the job.
As such, we are firmly in the territory of playwrights such as Eugene O'Neill and Tennessee Williams (the son of the house is a wannabe writer with a drink problem). However, it is probably at least as close to the worlds created by novelists John Steinbeck and Harper Lee with poverty and racism major themes along with the lot of women in a man's world.
That should give a good feel for the collection of losers brought together by multiple misfortunes and universal financial disaster.
Ciarán Hinds plays host Nick Laine, a man saddled with not only the drunken son, Sam Reid's Gene, and Sheila Atim's Marianne, a black adoptive daughter who is pregnant by an unknown drifter, but a demented wife. Shirley Henderson plays Elizabeth, who periodically emerges from her daze to enjoy periodic lucid and insightful moments, accompanied by an unforgettable voice that gives vibrancy to otherwise depressing Dylan lyrics.
Neither a failing business nor passionless affair with one of the punters helps Nick much, while trying to palm off pregnant Marianne onto Jim Norton's shopkeeper Mr Perry, fully 50 years her senior, smacks of sad desperation, although hope comes along in the pugilistic shape of Arinzé Kene, tunefully playing Joe.
The guests are a rum bunch to say the least. There is a narrator-Doctor played by Ron Cook, another fine singer Debbie Kurup as a widow awaiting an inheritance that seems destined to elude her, a family with a grown-up idiot son, a boxer and preacher who are not quite what they seem and other random nobodies whose purpose in life is to sing and dance, as required.
What all have in common is the smell of failure and a barrel-load of secrets, none savoury. Even honest Nick has a skeleton from childhood that still haunts him and eventually infects Elizabeth too.
For most theatres, an elegiac and deeply moving tale, written and directed by a leading playwright, would be enough. However, the Old Vic has gone several steps further, enhancing the story with a selection of 22 songs written by Bob Dylan across a period of almost 50 years and given a thoughtful makeover by Simon Hale. Indeed, so wonderful are the songs and performances that the producer should seriously consider a cast album.
There is no doubt that The Girl from the North Country would have been an instant hit thanks to the credentials of its creative team. In fact, the quality of this haunting and intoxicating 2½-hour play with music is so high that someone must already be setting up a lucrative grey market for tickets on the Internet.
Reviewer: Philip Fisher