Giselle
New interpretation Alexei Ratmansky, music Adolphe Adam
The United Ukrainian Ballet
London Coliseum
–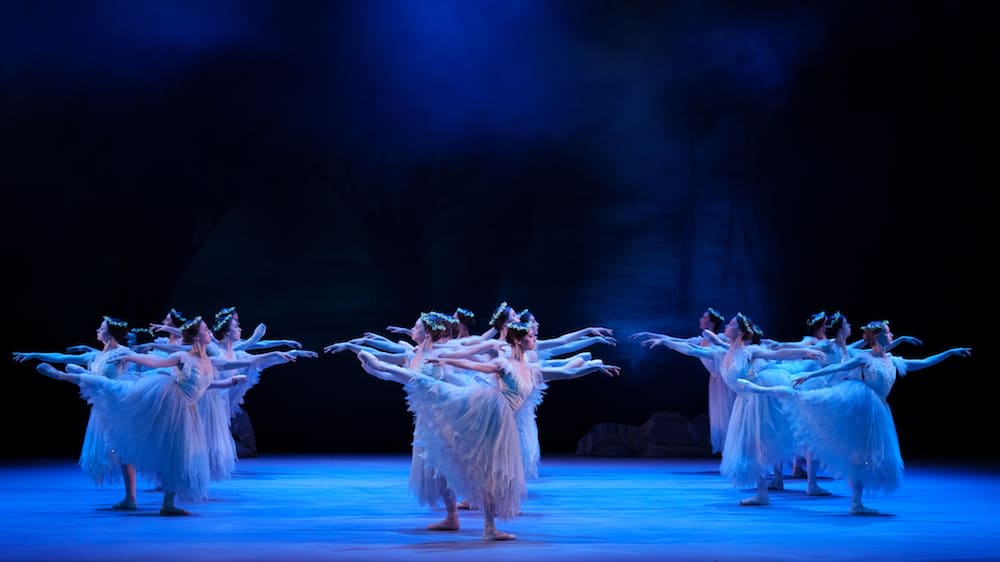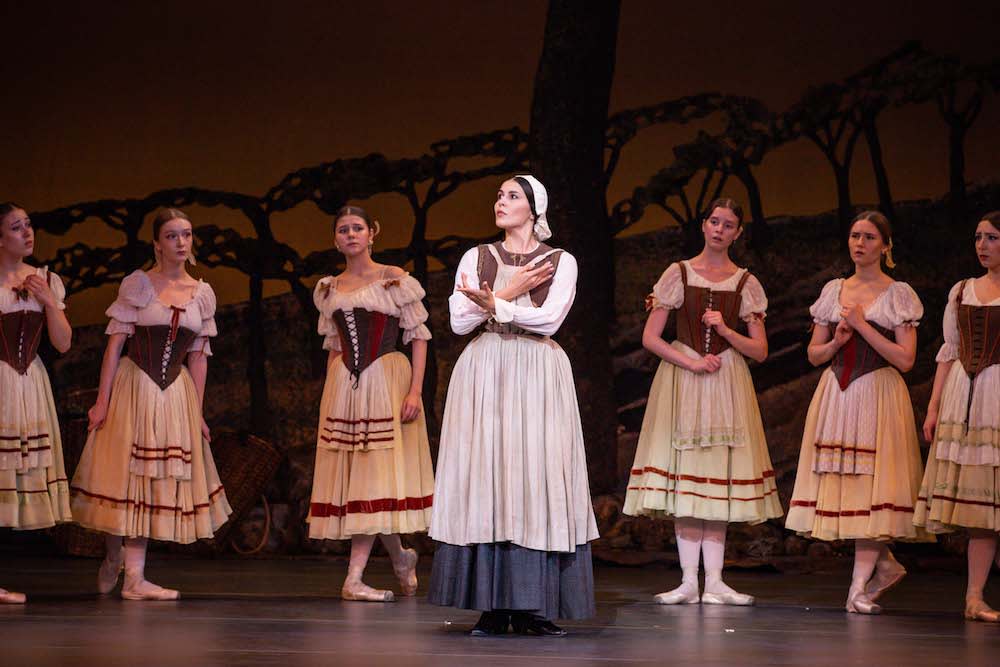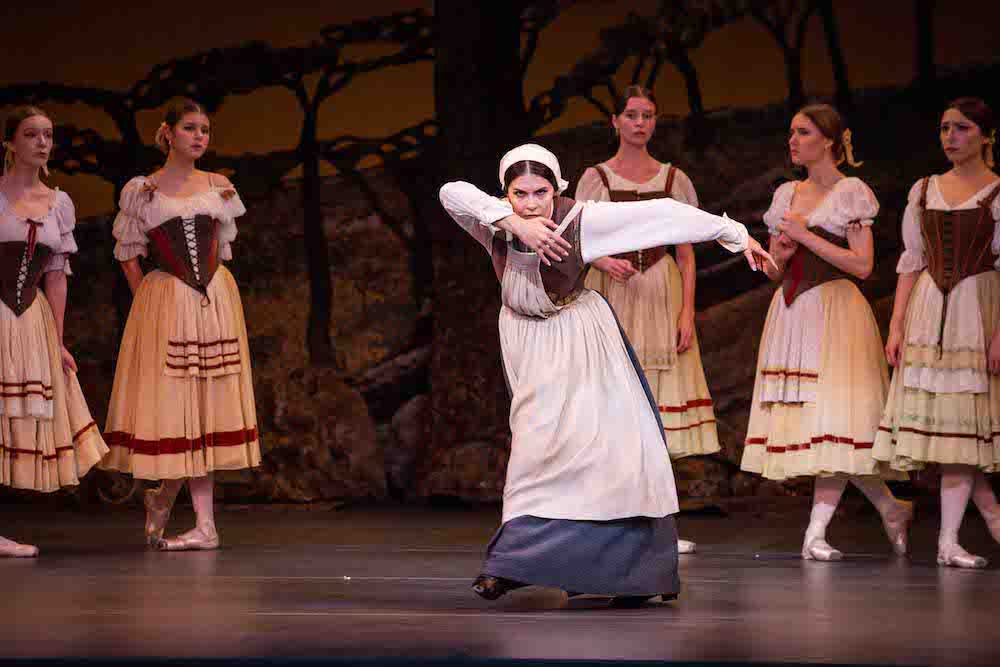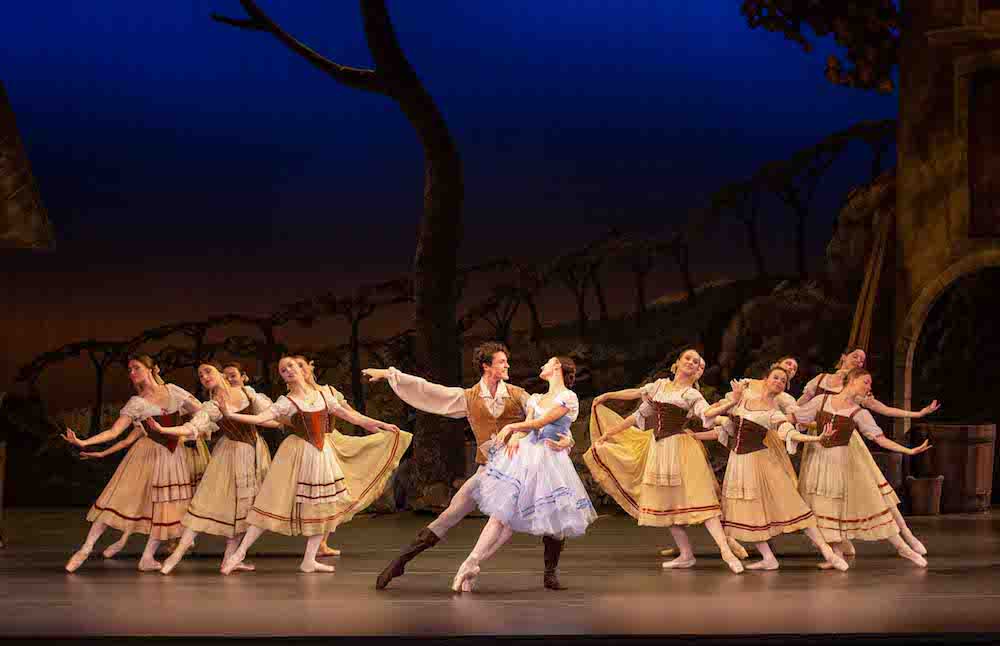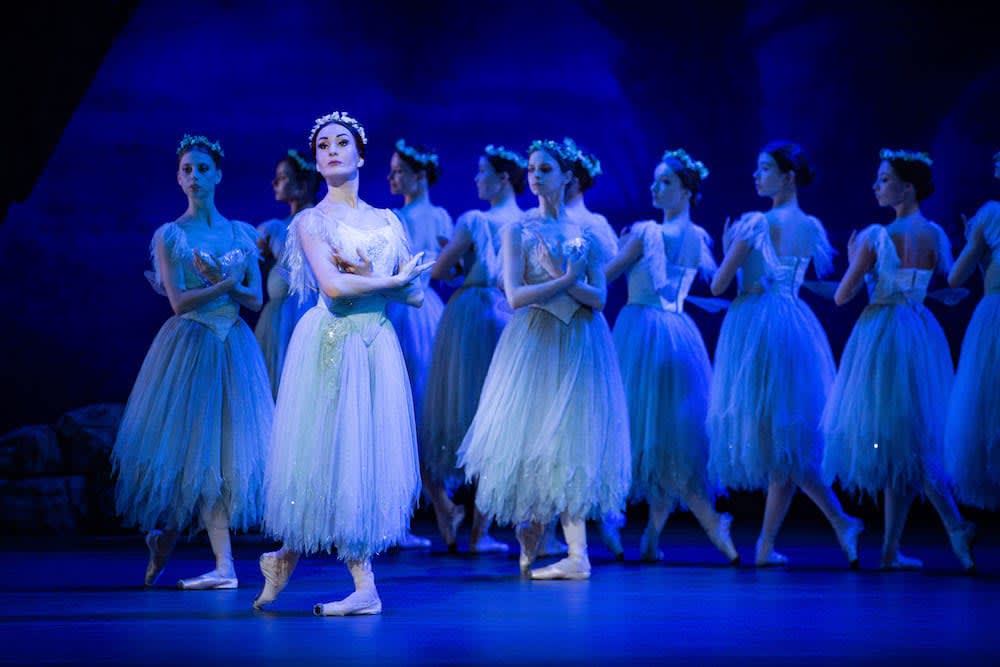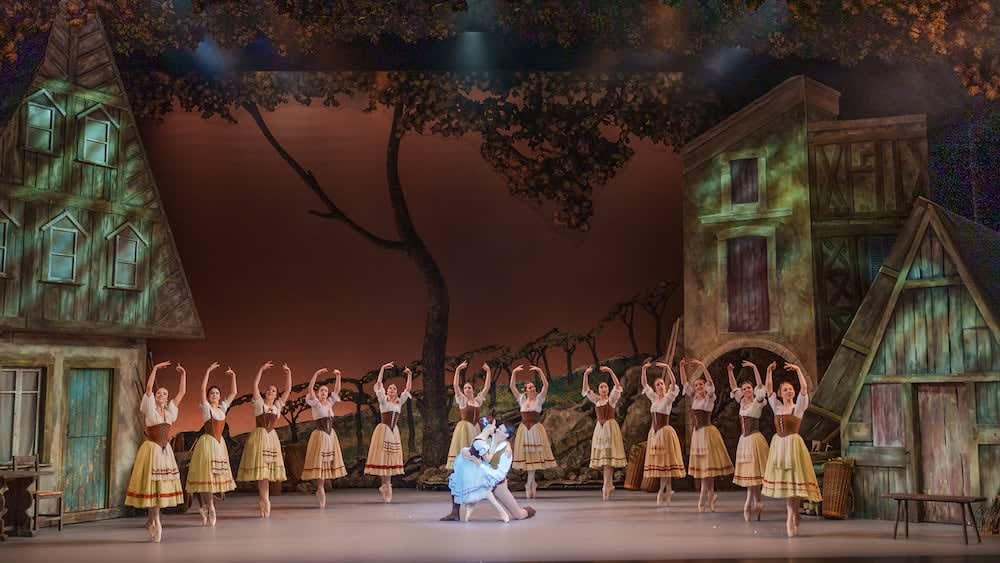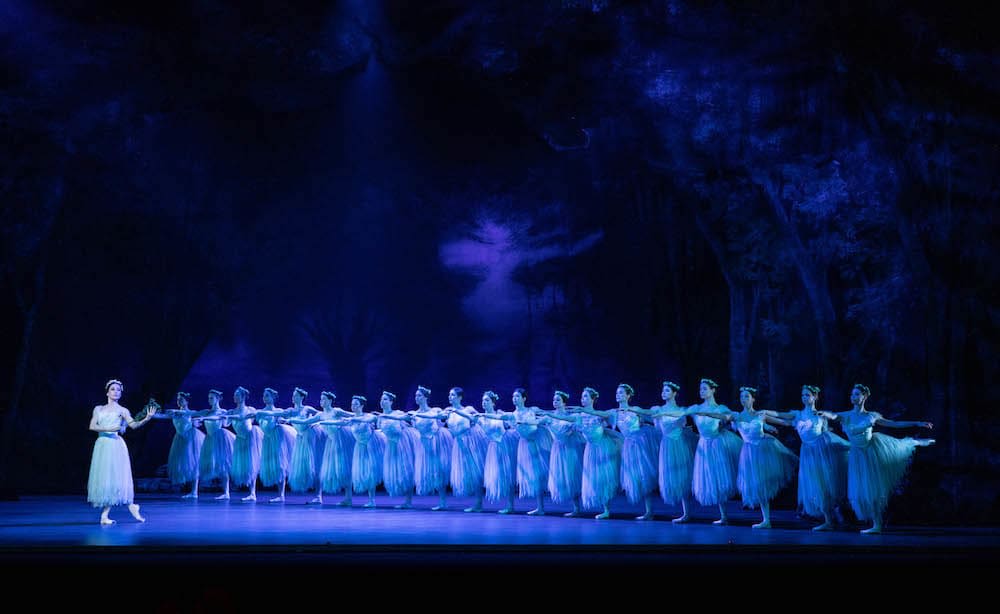 When one reads the newspaper headline "Ukrainian ballet dancer Oleksandr Shapoval killed on front line", one realises what each individual in this newly formed United Ukrainian Ballet company has had to overcome to maintain technique, artistry and equilibrium. I also read that some have chosen to leave their safe new home, the former Royal Conservatoire building in The Hague, not able to stand being away from their loved ones in perilous conditions. One's heart breaks like Giselle's.
From my second row in the stalls, I can see how much they are giving of themselves in their performances. I can see how much emotion is streaming off Viktor Oliynik (National Opera of Ukraine) in his conducting of the English National Opera. It's a poignant evening, Giselle is a poignant ballet, and these refugee Ukrainians invest Ratmansky's version, specially created for them, with everything they have. Eminent (his credits are many) Kyiv-born choreographer Alexei Ratmansky, once artistic director of the Bolshoi, now American Ballet Theatre Artist in Residence, has stripped Giselle of all the accoutrements that have built up over the decades and gives it to us, almost in its 1841 pure form.
Ratmansky's interests have always lain in the study of notations, texts, dancers' reports, archival evidence—he's a natural dance historian. Alastair Macaulay's fascinating essay cum interview in the programme fills in many details. The person that opened this new version of Giselle to Ratmansky was the nineteenth century dancer and choreographer Henri Justamant, who left behind comprehensive accounts of the ballet's essentials. Ratmansky calls them "a film script", "detailed and poetic".
So, Giselle does not commit suicide, but dies of a broken, fragile heart. Count Albert / Albrecht is not a droit du seigneur cad: he truly loves her and mourns her deeply. His betrothed Bathilde (Ksenia Novikova) is not a rich bitch, but seems to genuinely feel sorry for the poor, overprotected young girl, who knows little of life outside the village.
There's more precise mime than I remember on a stage brimming full of jolly peasant dancers in the longer first half. I count thirty on the stage at one time. Welcome employment for the seventy, or so, members of the company. And there are four children riding the festive wagon. It's all delightfully bucolic, scenic, until this picture book setting—happy villagers, vine festival, carefree dancing, knowing their place—is shattered.
The second moonlit Wilis act seems to speed by. The Wilis are less vengeful than usual—certainly not in Akram Khan's Giselle mould. Albrecht comes bearing red roses for her grave, his sword-bearer Wilfried (Viktor Lytvynenko formerly of Mariinsky Theatre) accompanying him. Men gather in the graveyard until frightened away by the spooky Wilis: they know the stories of the spirits of jilted girls seeking retribution from men. Giselle's mother Berthe (Olena Mykhailova superb) is constantly telling it to Giselle and her friends in the first act.
Giselle of course saves Albrecht from that fate, but gamekeeper Hilarion (a macho Sergei Kliachin), catalyst for her death, is not spared. She loves Albrecht and tells him he must marry Bathilde as she sinks back into her grave. Gentle to the end. No spite, but reconciliation. Is this the message?
The first night's lead cast was to have been English National Ballet's first soloist Katia Khaniukova partnered by Kyiv's National Opera of Ukraine ballet company principal Stanislav Olshanskyi, but casts change. Tonight, we get ABT's principal Christine Shevchenko and Kyiv's National Opera of Ukraine ballet company principal Oleksii Tiutiunnyk. Both are matinée idol excellent: she soft and yielding, musical phrasing lovely, balances secure, he tall, elegant, long-legged and chisel-jawed. Both have amazing ballon, he especially.
Myrtha is danced tonight by Elizaveta Godidze (first soloist at National Opera of Ukraine), who will have her turn later in the run as Giselle. Veronika Hordina, partnered by Nikita Hodyna (both of National Opera of Ukraine), doesn't put a foot wrong in the peasant pas de deux with its variations. The whole company are on superlative form, not even taking their temporary working and living conditions into account. Hats off to them.
"All profits from ticket sales will be given to the DEC Ukraine Humanitarian Appeal and the United Ukrainian Ballet Foundation, which has been set up in the Netherlands to protect, support and spread Ukrainian culture." What a burden the company carries (even with generous support—ENO and Birmingham Royal Ballet provide the orchestra, set and costumes) to perform and to attract full houses. Do go and support them, you won't regret it. I'm thinking of going again.
The evening is bookended with a brief speech from the chair of ENO and the Coliseum followed by Benjamin Britten's version of the National Anthem and the Ukrainian National Anthem (words in both languages in the programme if anyone wants to sing along). The audience is full of invited dignitaries, politicians, celebrities, dancers, émigrés, ballet lovers, all immensely supportive.
Reviewer: Vera Liber