Glass. Kill. Bluebeard's Friends. Imp.
Caryl Churchill
Royal Court Theatre
Royal Court Theatre Downstairs
–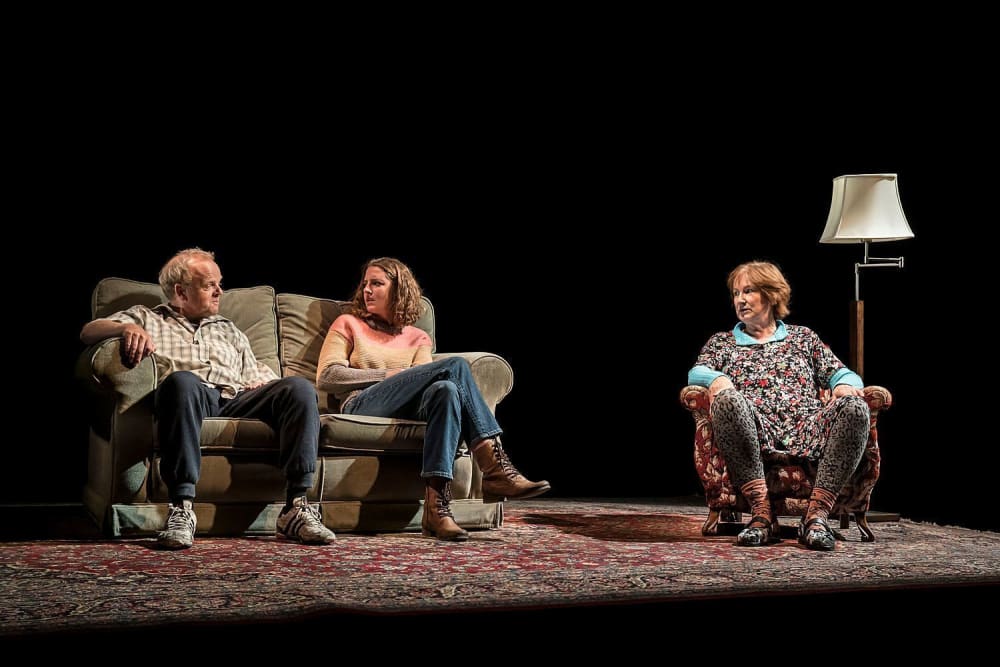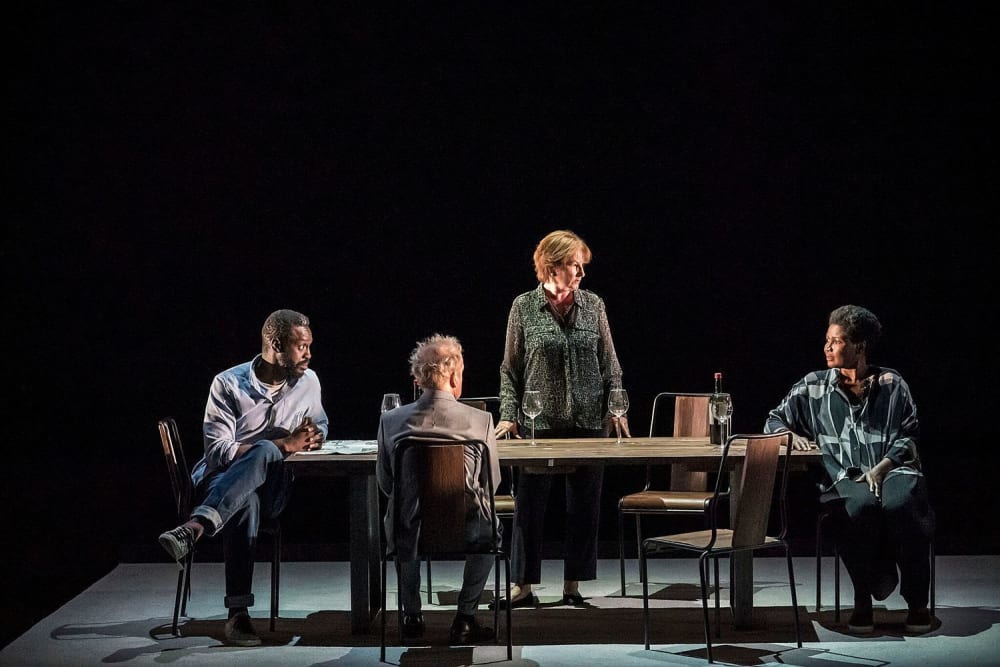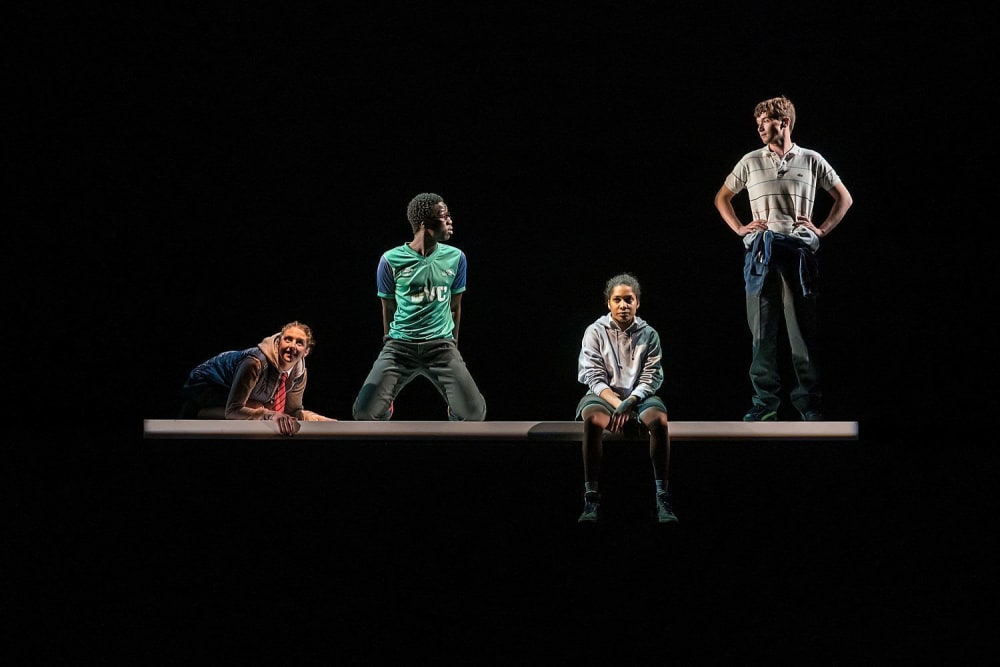 The world première of a new play from Caryl Churchill is always a cause of great hope and expectation. In this case, anticipation is quadrupled by the arrivals of four new pieces, albeit three of them very short.
James McDonald directs a varied cast, each of whom appears in one or two plays, on a jet black, minimalist set designed by Miriam Buether, the impression enhanced by the kind of frame, illuminated by light bulbs and expanded to the size of the stage, that is used by actors to apply their make-up.
Glass.
The first short piece is an absurdist drama that starts out as a group of youngsters apparently discuss relationships. Before too long, it becomes apparent that all is not what it seems.
The character played by Rebekah Murrell is not human but a girl made of glass. She sits on a mantelpiece along with a clock, a vase and, most amusingly, Louisa Harland portraying a red plastic dog.
Having set up the situation, Ms Churchill then follows it through using impeccable logic and great wit.
Kill.
Tom Mothersdale gets the dream role as a God sitting on a gorgeously fluffy cloud. From there, he reports to the audience using matter-of-fact language and tone. His story is of the strange behaviour of the humans down below, represented by a single small boy, played on opening night by Caelan Edie.
The stories that the divinity tells are clearly grounded in Greek myth but, thanks to his methodology and the prolific repetition of horrific events, are made to sound totally ludicrous but also hilarious.
Bluebeard's Friends.
A cast of four comprising Deborah Findlay, Toby Jones, Sarah Niles and Sule Rimi are gathered at a party to discuss the fate of their erstwhile friend Bluebeard.
Using the manner of those chatting around a dining table once post-prandial drinks have been served, they talk through the callous murders of their friends' wives as if they are nothing more than events of minor interest.
The black humour develops into something that could be regarded as horrific, the impression strengthened by a series of bloodstained dresses that sink down from the flies, one of which eventually becoming a macabre prop.
Imp.
On this occasion, Caryl Churchill has saved the most significant work until the end of the programme after an interval.
Imp. runs for around an hour and is played out in the bland living room of cousins Dot and Jimmy, respectively Deborah Findlay and Toby Jones.
Both have been married in the past but are now the kind of older couple who have long run out of interesting things to say to each other and cause dread in those visiting for any length of time, spouting dull opinions in language that is so outdated to have become regarded as offensive by modern society.
Their lives are brightened by two visitors. First, Louisa Harland is their "removed" cousin a generation younger from Ireland.
She has come to stay and cheerfully puts up with the boredom and banter. Similarly, homeless, divorced Rob depicted by Tom Mothersdale appears, probably seeking sanctuary from the elements and the little food.
He is not the typical down and out, proving to be highly intelligent, while desperately missing his former partner and young son.
The main dramas, in what may be designed primarily as a satire on bland, soap opera values, revolve around the prospects of a relationship between the younger couple and way that these are regarded by their hosts.
As ever, in these new plays, all impeccably acted, Caryl Churchill toys with viewers' expectations, amusing and provoking thought in equal measure. They may not be the very best that she has produced in a long and highly impressive career but will undoubtedly prove popular with fans of her work together with anybody else who enjoys stage presentations that explore and challenge established norms.
Reviewer: Philip Fisher