Glint / Tangent / Chacony / Gypsy Mixture
Choreography Richard Alston, Martin Lawrance
Richard Alston Dance Company
Sadler's Wells
–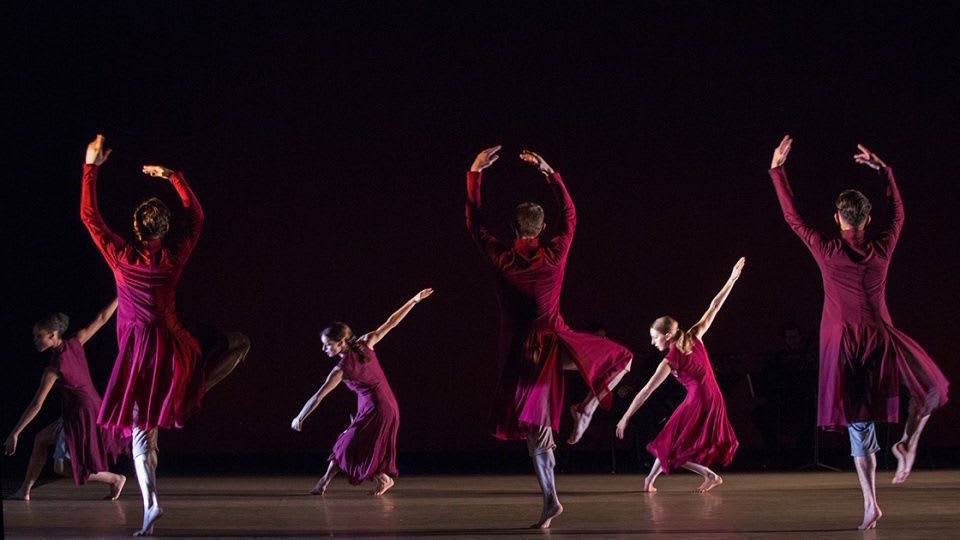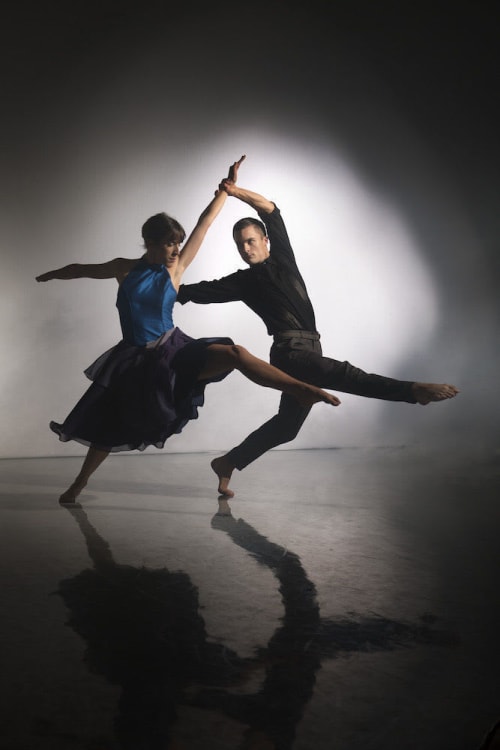 The sheer joy and pleasure of dance, the exhilaration of moving to music's trigger, the indivisibility of the one from the other, few bring that out as much as Richard Alston. His dancers fly on music's wings, its rhythms and syncopations the very instinctual essence of life, its elegant and animal duality.
"Music plays a vital role in the company's identity", a company now in its twenty-third year, whilst he has been choreographing for almost fifty years...
One of the first cohorts of the London Contemporary Dance School, founded by Robert Cohan, Alston was with Ballet Rambert 1980-1992, returning to his LCDS alma mater at The Place in 1994 where he is much loved if the guest audience is anything to go by. Many dance world's éminences grises fill the first circle, Cohan is sitting next to me, Monica Mason further along, old and new students fill the auditorium.
It is with the new that this bill opens, a quickly choreographed (he says) ten-minute piece, Glint, to John Cage's 1940 Second Construction for Percussion, for a dozen of Rambert's second year students—lucky students—first performed at Woking's New Victoria Theatre in 2016.
In gym unisex vests and shorts of red and blue, blue and yellow, the energy of the young is harnessed to tremendous effect. Opening in silence a couple demonstrate Alston's eye for a beautiful line, for the machinery of the body, its tilts and interlinking levers. They make me think of Alexander Calder's mobiles and stabiles. The crowd grows, six couples fill the stage to Cage's crashing booming score, spiky tableaux, plucked strings, sharp sounds, moving calligraphy.
Martin Lawrance interprets Piazzolla's 1970 Las Cuatro Estaciónes Porteñas (Four Seasons of Buenos Aires), played live by Jason Ridgway on grand piano against a fiery red backcloth, with four couples each with a narrative particular to them in his Alston and tango-inflected Tangent.
There is melting emotion, brooding expression, and volatile intonation as lightening storms flash and fade. Liam Riddick and Oihana Vesga Bujan's winter section against a midnight blue sky—Karl Oskar Sørdal's lighting integral to the shifting moods—is serious, expansive and soulful.
Milongueros reveal their dark desires in intense embrace. In swishing skirts of apricot, plum, lime and cherry the women are barefoot contessas, the men macho of course, playing a game of love, teasing, romantic, dangerous, punctuating and marking the music's complex tempo, its dramatic chords. Spontaneous applause breaks out mid-dance. Howzat for grabbing an audience…
Chacony (London première) follows after an interval and this is Alston at his happiest best, paying obeisance to Henry Purcell and Benjamin Britten, first Purcell's 1680 Chacony in G minor, then Britten's 1945 Chacony from the Second String Quartet Op 36.
This two-part work, lengthy, formal and unbuttoned, contains all Alston's familiar signature tropes, glider arms, the wide wings of an albatross in flight, precise feet placements, contemporary and classical. In burgundy long frock coats the ten-strong group performs Purcell's courtly dance; coats off to Britten's more atonal notes, their moves grow more agitated.
Is this about higher and lower orders, masters and servants? About the veneer that conceals the atavistic in man? About the Über and Untermensch? In 1945, Britten visited with Yehudi Menuhin the liberated concentration camps in Germany. He found it "in many ways a terrifying experience", which marked him for the rest of his life, he said.
But light returns to darkness, order to turmoil, as the dancers in their beige chemises and breeches once again form into that flock of birds flying in V-formation, echoing the polite courtly order.
The final piece, Alston's revived 2004 Gypsy Mixture, is a happiness-fix. It does what it says on the box, taking music from Electric Gypsyland's CD, a remix of a wide range of Balkan and Mediterranean music, flamenco, kathak, South American samba, and techno. The joint is jumpin' with influences from all over the place. This is a club scene gypsy camp where anything goes.
Alston sets a cracking pace, folk dances mingle and overflow, apprentices Monique Jonas and Nicholas Shikkis are indistinguishable from the distinguished company, which fires on all cylinders, bodies loose to the infectious earthy beats, fast and sexy.
Liam Riddick's superb solos cool the blood; Ihsaan de Banya brings a hint of street battles, rivalries and competition to the fray. Not Alston's natural habitat perhaps: I think I prefer the Purcell Alston. As the best of parties, it goes on too long, but no one's complaining. Cheerful and cheesy, the dance and dancers are impressive, the invitation welcoming.
Reviewer: Vera Liber