Gloria
Branden Jacobs-Jenkins
Hampstead Theatre
–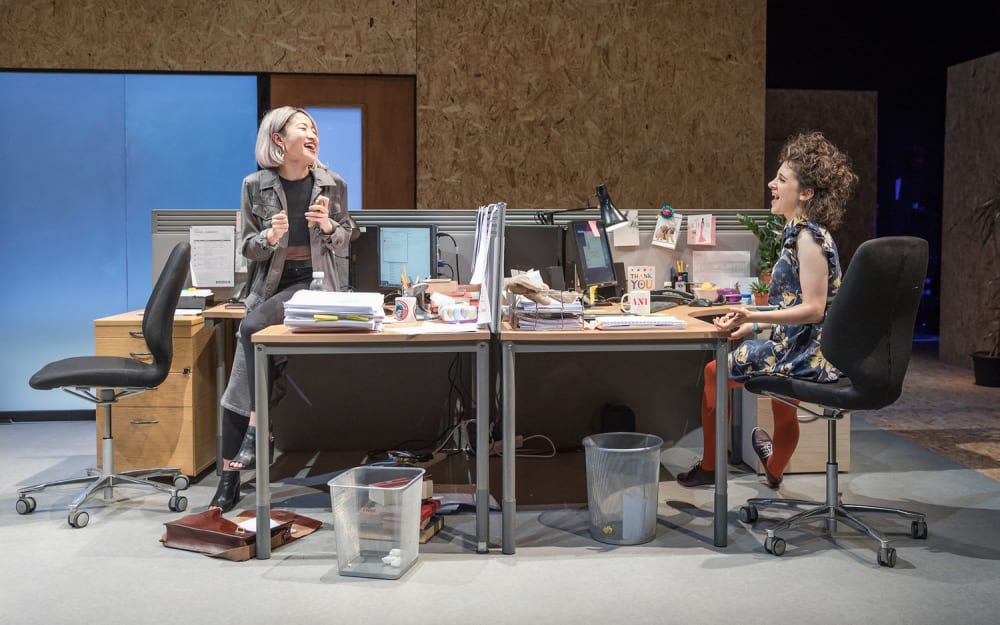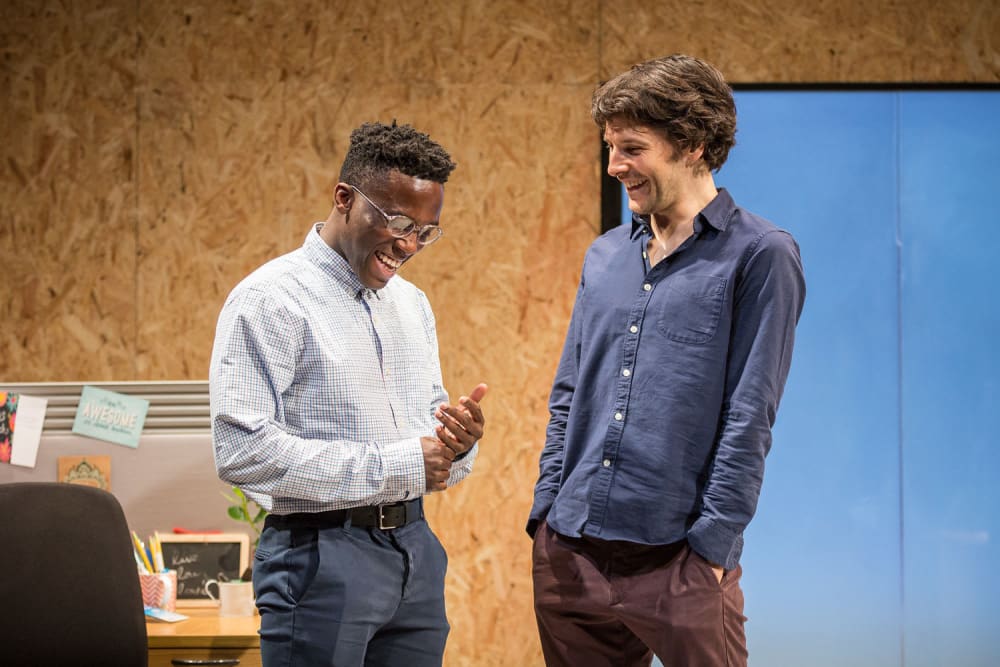 The eponymous Gloria may barely say a word in Branden Jacobs-Jenkins's Pulitzer Prize-nominated drama but she certainly has a devastating impact.
The opening scene, in a play that very much divides into two halves, shows the workings of a New York magazine's office from the perspective of the highly aspirational and opinionated but uninfluential junior members of the editorial team.
Whether this is meant to be a fly on the wall representation of real life must be open to question, since almost no work is done. That is partly a reflection on the characters involved.
Kae Alexander most amusingly portrays the wonderfully bitchy Kendra, insulting all and sundry as soon as their backs are turned. Colin Morgan is Dean, a man at risk of remaining in a dead-end career as his 30th birthday comes ever closer, while Ellie Kendrick is Ani, likely to end up somewhere between the two. The only signs of enthusiasm come from preppy African-American intern Miles, played by Bayo Gbadamosi.
External hysteria is injected first by Bo Poraj's overworked Lorin and then Gloria, trapped in a job and life that she apparently hates, even before the humiliation of one of those housewarming parties that leaves the new homeowner feeling depressingly lonely.
Up to around 30 seconds before the interval in an evening that runs to just over 2¼ hours, Gloria had seemed like a relatively lightweight sitcom, although many of the opinions expressed suggested that America and more particularly New York might now have reached the stage of stepping beyond the failure of the Great American Dream to the failure of its inadequate successor.
After the interval, the play takes on a very different character thanks to Gloria's 15 minutes of fame. Now, the evening turns its focus to the book publishing and TV industries, which Jacobs-Jenkins patently believes are as shallow and ephemeral as their distant cousin in magazines.
Sian Clifford in the role of Nan steps into the spotlight as one of a stream of wannabe authors / screenwriters attempting to capitalise on the kind of experience that many of us might wish could be played down, particularly in these increasingly troubled times.
By the end of the evening, viewers will have been given an opportunity to ponder not only on America today and the media's increasing shallowness but also office life, gun laws, sexism, racism and so much more.
Michael Longhurst does a good job with his English cast, although some of the speeches rattle along at such a pace that the language can get swallowed to the point of unintelligibility.
What had initially appeared to be a relatively harmless comedy eventually attempts to turn into a withering satire with some trenchant observations about contemporary society, although some might conclude that despite the serious subject matter much of the characterisation lacks any great depth.
Reviewer: Philip Fisher