Goats
Liwaa Yazji, translated by Katharine Halls
Royal Court Theatre Downstairs
–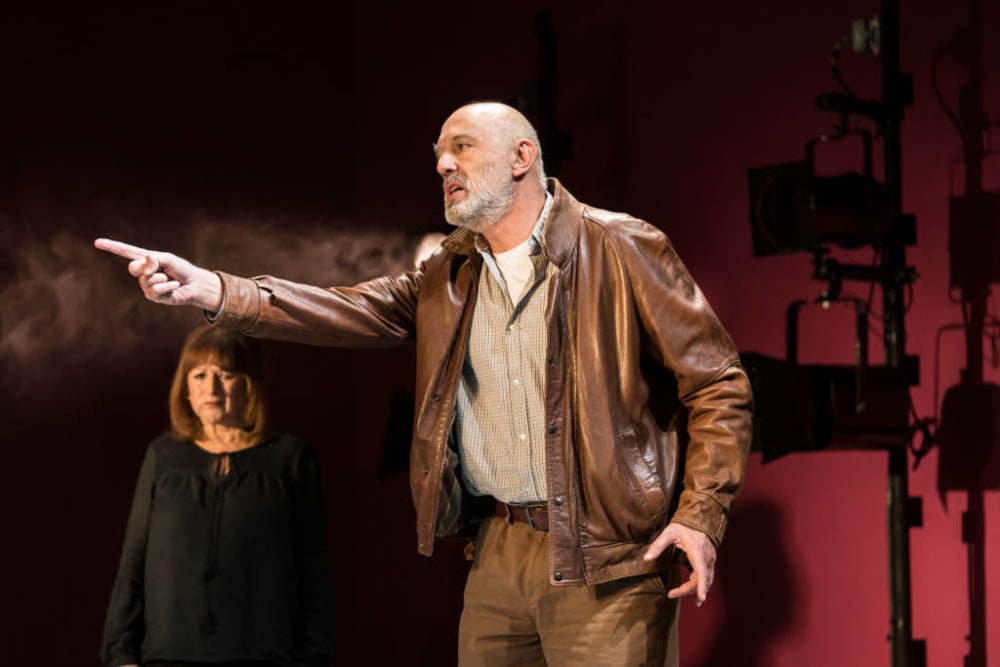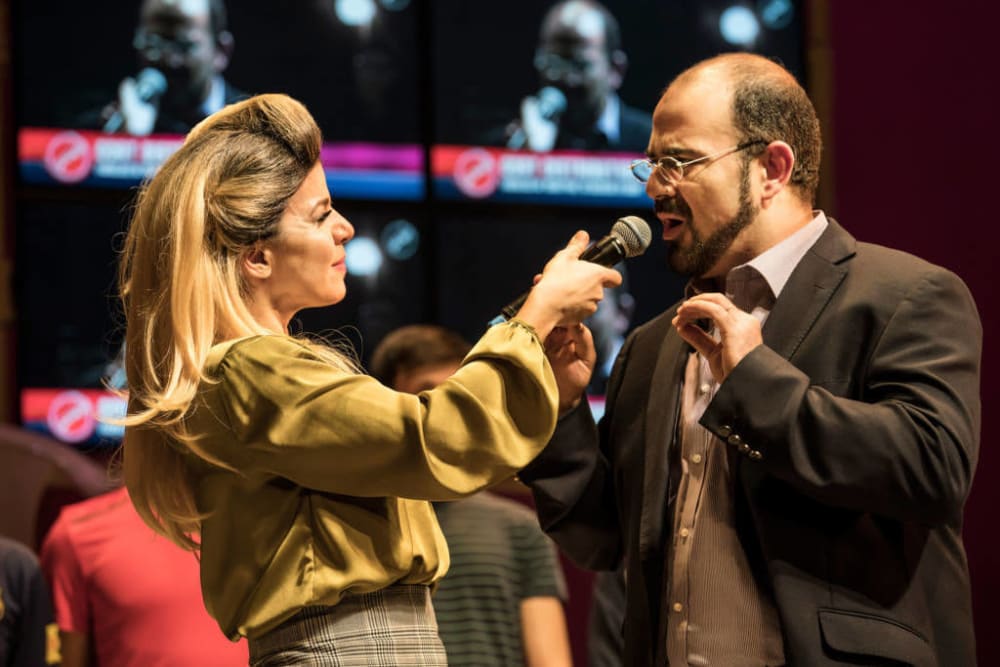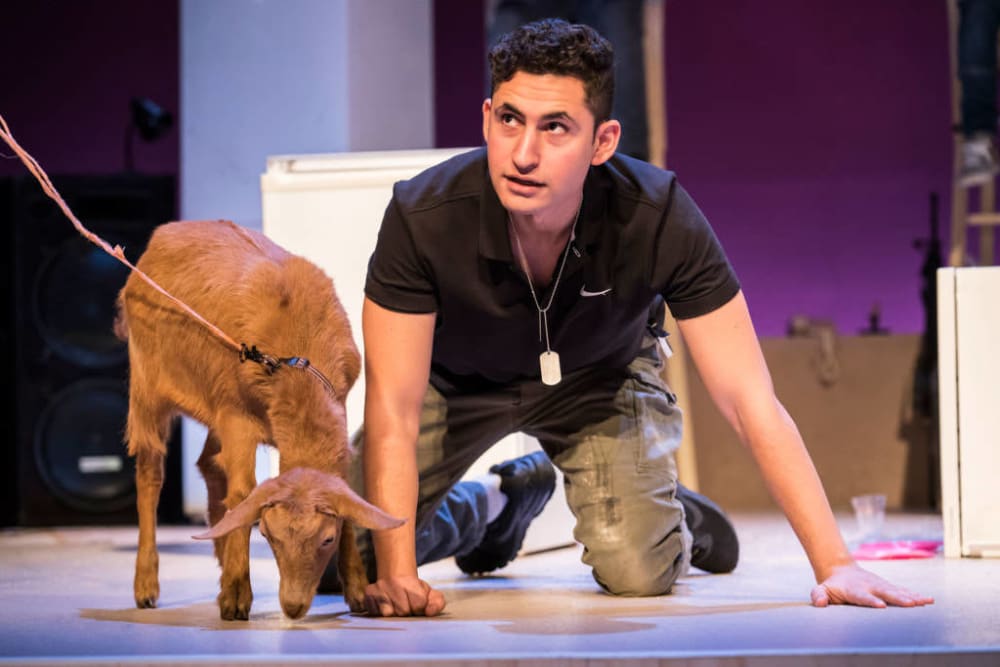 It is quite depressing to see that the Royal Court, through its International Playwrights programme, seems able to present an unending stream of plays depicting man's inhumanity to man. Indeed, the war to end all wars finally reached armistice almost 100 years ago but at one point similar terminologies used with regard to the conflict depicted here suggesting that it is necessary to prevent wars in future.
Goats is set in Syria, although sadly the events depicted could as easily have taken place in a number of other war-torn countries today, in the recent past or, there is little doubt, in the not too distant future.
The 2½-hour performance opens with a mass tribute to teenage martyrs who have joined the government's army and been killed in the Civil War by "terrorists", who might well be their peers from the next village along.
As Amer Hiehel's pompously proud Abu Al-Tayyib, the President of the Party's local branch, attempts to pay a very public tribute to the lost boys, he is challenged by the village's schoolteacher Abu Firas played by Carlos Chahine.
The angry, grieving father demands to see his son's body, unconvinced by official claims that the youngster is in the coffin graced by his picture or even dead.
This is effectively the start of a debate in a village that is intended to act as an allegorical microcosm for the divided country as a whole.
During the play, the focus shifts between the grieving fathers (who include the political spinner Abu Al-Tayyib) and weeping mothers, wives, siblings and the next generation of warriors, whose time comes rather earlier than expected when the age for conscription is reduced from 18 to 16, never a good sign.
The most distinctive aspect of the story comes from the decision by those in power to make a generous gift to the families of martyrs. This consists of their own goat, six of which grace the stage, performing admirably and with great restraint, while unintentionally hogging the limelight as animals inevitably must when they appear onstage for lengthy periods of time.
There is no question that Goats is a moving and powerful play in this production directed by Hamish Pirie. However, the storytelling can be somewhat confused and the evening might benefit from much sharper editing, which could reduce the running time considerably without significantly diminishing its impact.
The real value of this piece lies in a series of chilling messages that it delivers, all of which are uncompromising. These include a reminder that even today ruthless political leaders will do anything, including sacrificing their country's finest young men, to keep themselves in power and defeat equally ruthless opponents. In addition, in the current political climate, the use of extreme propaganda has also become the norm, whether it is dressed up in flashy names such as "Fake News" or more simply "lies".
Finally and most poignantly, there is something seriously wrong in a society that takes away young men from families and replaces them with Goats.
Reviewer: Philip Fisher