God Bless the Child
Molly Davies
Royal Court Theatre Upstairs
–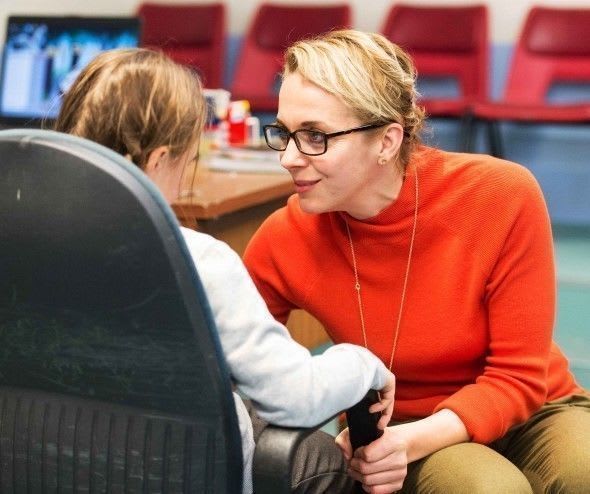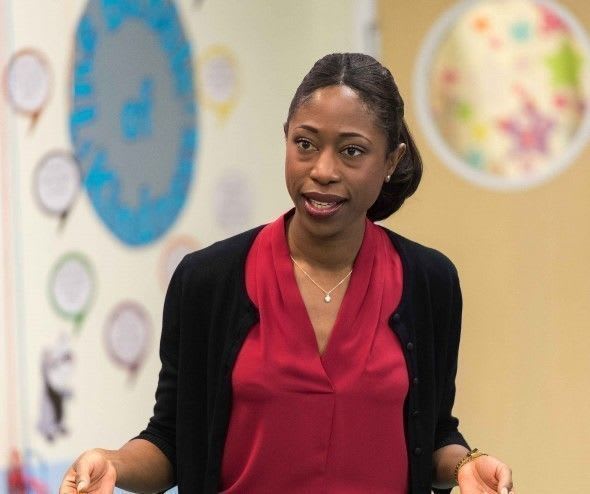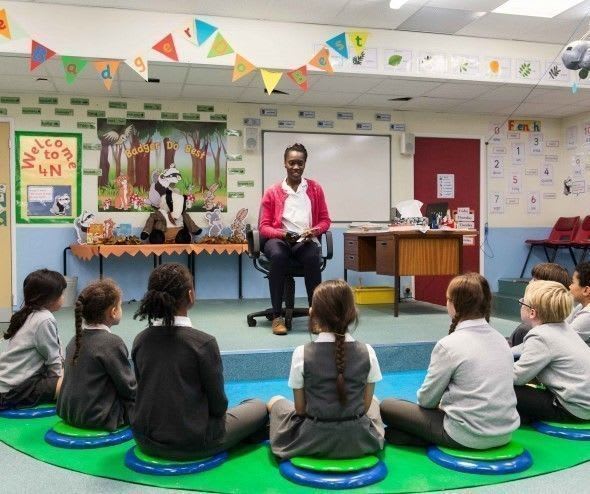 For God Bless the Child, the Royal Court Theatre Upstairs has been transformed by designer Chloe Lamford into a convincing replica of a classroom, complete with seven well-spoken 9-year-olds and plastic chairs for eager observers who line three of the walls.
The pupils of 4N are the centre of an educational experiment enthusiastically embraced for different reasons by their teacher and the school's head played by Nikki Amuka-Bird.
Badger Do Best smacks of cynical patronisation, as every moment of the curriculum is planned with military precision, with behaviour paramount rather than learning.
The intention is to brainwash the little darlings into educational conformity. The good news, as witnessed in the early scenes presided over by class teacher, Ony Uhiara's Lydia, is that the kids lap up the microcosm of society today.
However, Molly Davies has other intentions for her play, as seditious little Louis begins to play up, subverting the Badger Do Best song and then leading a rebellion, like a junior renegade from Lord of the Flies.

The excellent Bobby Smalldridge's character is soon making whoopee with the enthusiastic support of his tiny comrades, to an extent that starts out humorously but swiftly begins to take on the characteristics of a psychological thriller, certainly in the eyes of the traumatised Lydia.
Her head is more trusting, helped by the kind of blind eyes created when a government grant big enough to build a much-needed extension is in the offing.
The drama builds to the arrival of Amanda Abbington playing educational guru and Badger inventor Sali (sic) Rayner.
With the kind of delusional self-confidence usually only shown by politicians on the Today Programme, she starts an intensive week of improvement designed to ensure that Class 4N behaves when the inspection team arrives.
If the head is playing for an extension, Sali has posterity and a fortune at stake so works hard on the body of the class and isolated Louis.
The children in the orange team (who alternate performances with a green team) all prove themselves to be confident and talented performers, while the adults, including Julie Hesmondhaigh as a northern classroom assistant with both a heart and a brain, keep the story moving under the direction of Vicky Featherstone.
Many might feel that a little too much of the 1¾ hours is invested in showing that children are both sweet and mischievous before the parable really gets into top gear.
God Bless the Child then comes good building to the critical final scene during which the gloves are taken off in order to deliver a powerful political message about our education system and current political attitudes on a wider scale.
Reviewer: Philip Fisher