Going the Distance
Henry Filloux-Bennett and Yasmeen Khan
Lawrence Batley Theatre, Oxford Playhouse, The Dukes and The Watermill Theatre
–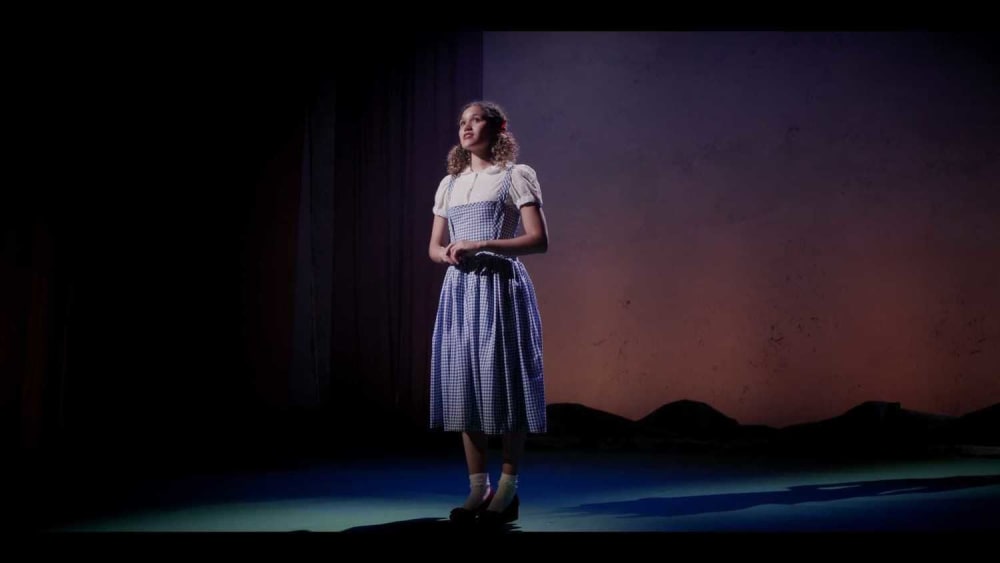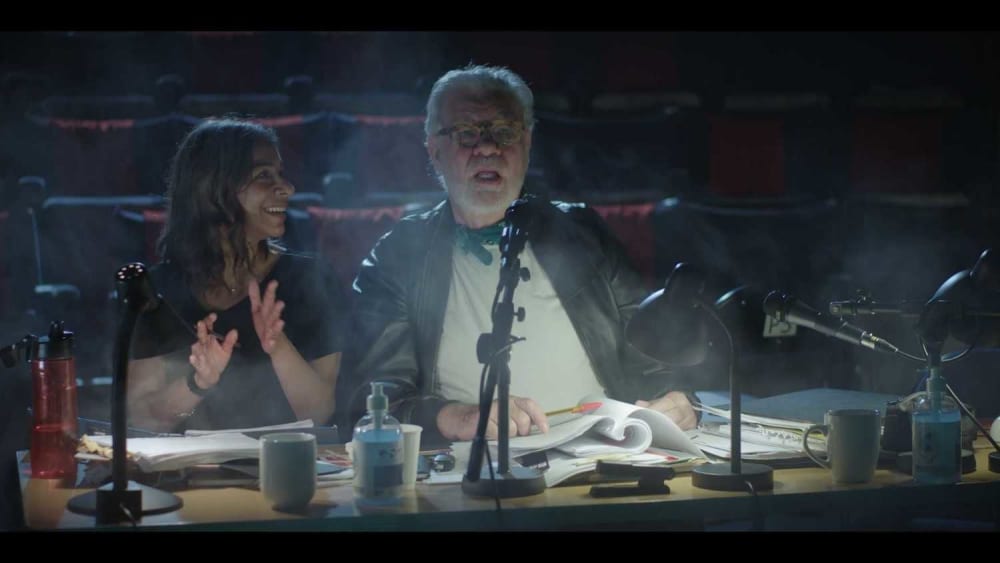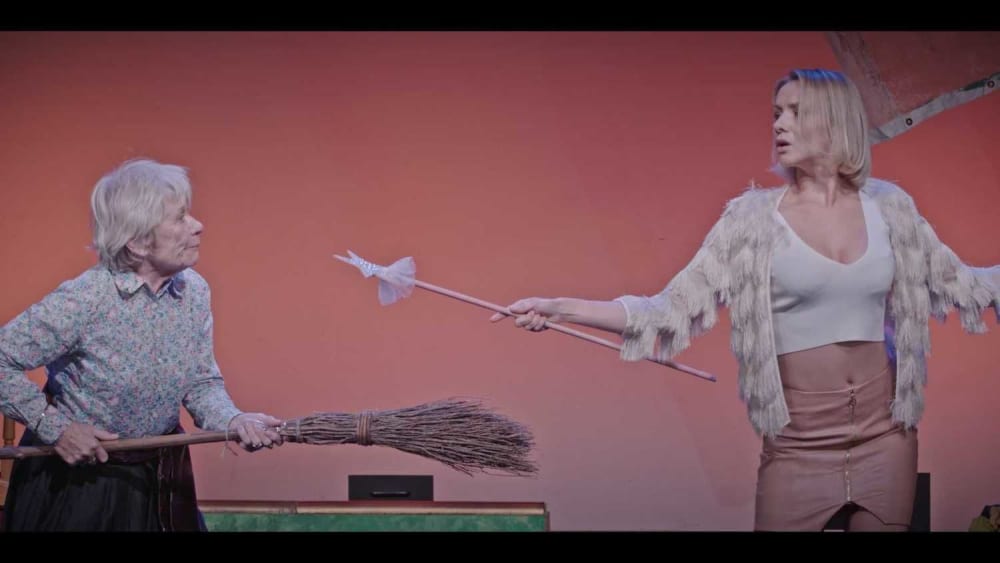 The premise behind Going the Distance promises much. This co-production between the Lawrence Batley Theatre, Oxford Playhouse, The Dukes and The Watermill Theatre follows the trials and tribulations faced by the provincial Matchborough Community Theatre as it tries to stage a new adaptation of The Wizard of Oz in the teeth of the pandemic.
This potentially gave the creative team an opportunity to write a comedy to compete with Noises Off and then introduce an element of drama or tragedy that might compare with one of the great AIDS plays.
Although it is directed by comedy specialist Felicity Montagu, the humorous elements far too often fall flat, with clichéd characters and situations rarely, if ever, achieving the level of hilarity that such material can and should. The characterisation doesn't help, particularly given situations that often feel very contrived.
The writer / adapter and director have never quite ended their marriage, though the bitterness endures, primarily because Matthew Kelly's director Frank has moved in with another man, meaning that Shobna Gulati, playing writer Vic, is confused to say the least. Predictably, this dissension bleeds its way into the production.
The other two members of the theatre's management team are polar opposites who make an unpromising situation even worse. Penny Ryder plays Maggie, cast as both company Treasurer and Wicked Witch, despite suffering from intermittent dementia. At the other end of the scale, Sara Hadland is Rae, a brisk, insensitive marketing executive more interested in finance than her Treasurer and direction than the director.
Despite a funding crisis and uncertainty regarding the coronavirus situation, they plough on with an ill-fated project that meets innumerable barriers. Perhaps the greatest of these comes during the casting, when we discover that supposedly professional Billie played by Nicole Evans gives a new meaning to the term self-centred. This prima donna's talent is also questionable, coming in a poor second behind Maggie's dog Terry taking the role of Toto.
The only ray of light is Emma McDonald's Gail, a shy shopworker who is admiring boss suggests that she should try her luck on stage.
Narrated by Stephen Fry, what follows is always predictable, although there are occasional poignant moments, as shallow characters engage in unexpectedly deep soul-searching.
The highlight of the 75-minute film comes at the end as Emma McDonald proves that Gail really has star quality with her heartfelt rendition of "Somewhere over the Rainbow".
Reviewer: Philip Fisher