Good and Gaslit
Deborah Cincotta and Kendall McDermott
Double Cappuccino Productions
theSpace @ Surgeons Hall
–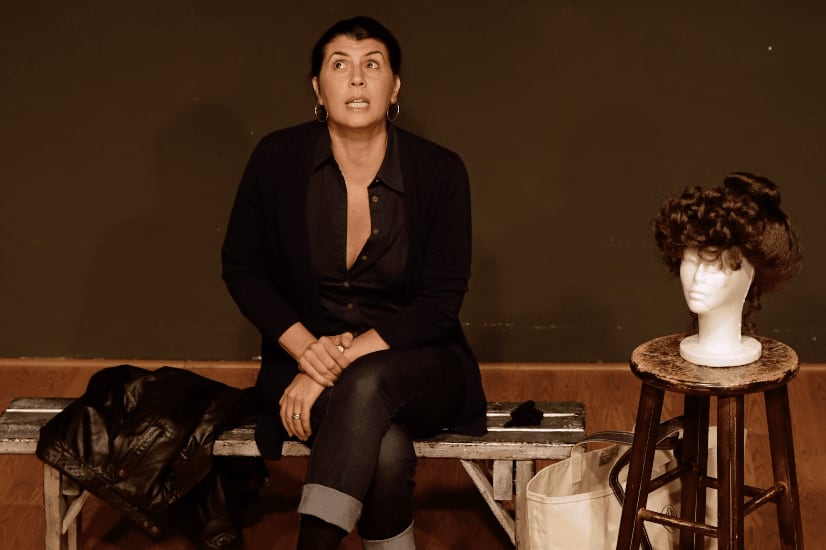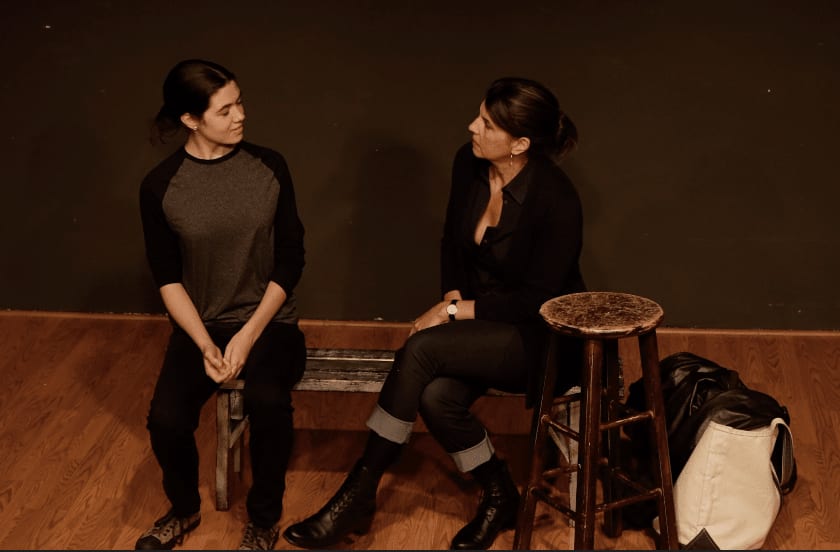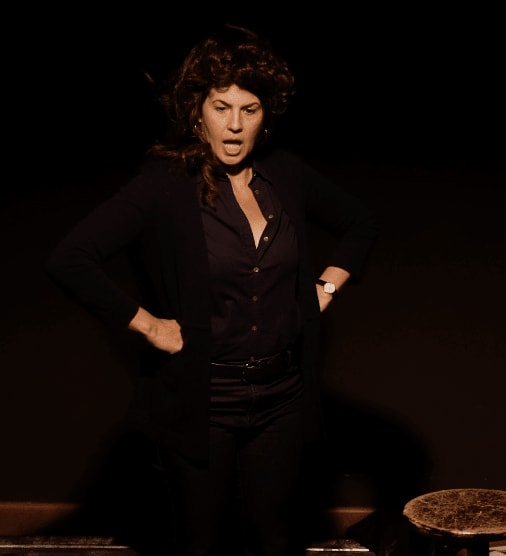 Everyone probably knows what gaslighting is even if they haven't seen the classic 1940s movie staring Ingrid Bergman which generated the term.
In US play Good and Gaslit, protagonist Debbie uses the setting of rehearsing a play to talk about her experiences of what she terms 'nuanced gaslighting'. Rather than the full-on, stage-managed dastardliness exhibited to Bergman's character in Patrick Hamilton's story, where the husband tries to drive his wife into an insane asylum for monetary gain, gaslighting here presents as a collective term for generally more subtle if equally insidious behaviours.
Adopting 50-something Debbie's life as a parent and her career as a television producer to provide examples of this discreetly sly manipulation, the show has an autobiographical vibe.
It is an express train of anecdotes slickly put together from real events with others "inspired by real life". A wholesale rejection of "America's goddess of domestic perfection" Martha Stewart's concept of an idealised wife and mother is bluntly orchestrated, but is so fluently expressed as to generate whoops from those who have had to learn to let ourselves down from that unsustainable cross, that contrivance be damned.
Overall, the text plays as an eye-opening treatise on everything from being pressured to have children, gaslighting by social media or in the workplace and the generational loop of gaslighting between parents and children, the latter made evident between Debbie and the director of the play she has stepped into at short notice, her daughter, Kendall.
This double power dynamic also serves to illustrate that such behaviour isn't always intentional and can equally happen between friends. If we are, at our own volition, changing our behaviour to please others, that self-destructiveness should also be interrogated.
Amidst very brief periods of rehearsal for her daughter's production, there is a cameo of Debbie's husband which will resonate with many wives and partners, and we are introduced to Debbie's alter ego, Tania, a straight-talking woman who calls out bullshit when she sees it, although it is hard to imagine why a person as forthright and eloquent as Debbie wouldn't do so on her own account.
Whilst some of the mother-daughter interaction sounds unnatural, Deborah Cincotta writes with intelligence and comic intuition so the laughs are part wry and part out loud. It's a good balance for delivering a message that can be hard to hear—that we should be responsible for recognising gaslighting when we hear it and claim the right not to believe the negative messages conveyed through it.
Cincotta's stance emerges from a feminist angle and is something of a call to arms to women, but her message is relevant to all genders.
Reviewer: Sandra Giorgetti