Good Time Girl
Georgia Coles-Riley
Good Time Theatre
AJ's Coffee House, Cardiff
–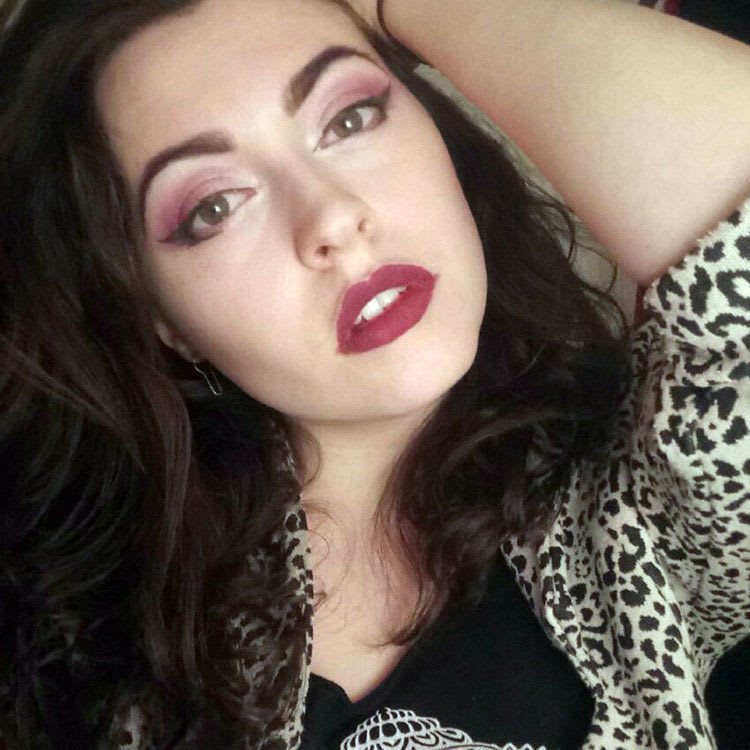 If the evidence of social media posts and reviews in other outlets is anything to go by, the 2018 Cardiff Fringe Theatre Festival has been a success, both artistically and in terms of audience response. Good Time Girl, presented on the final night of the Festival, belongs to the Fringe Labs strand, in which new work is shared, with a view to future development.
Georgia Coles-Riley's one-person play takes us through a pivotal day on the life of Martine, a young Welsh woman living in London. The action unfolds on a minimally decorated set—a chair, a floor strewn with domestic detritus (items of clothing, discarded food wrappers, half-empty bottles), a to-do-list written on a whiteboard (including, on the night I attended, "unfriend Johnny Depp").
We follow Martine from her morning ablutions to her hated call-centre job, and quickly realise that her spirited stroppiness is masking (or perhaps symptomatic of) deeper issues when, on a visit to the work lavatory, the sight of herself in the mirror causes her to become physically ill to the extent that she is sent home.
Coles-Riley (a veteran of Young Writers programmes in London and Cardiff) has expanded elsewhere on the theme which she seeks to explore in Good Time Girl—that of Body Dysmorphic Disorder, the distorted perception of one's appearance to the point where it seriously affects one's everyday life. While many of us can relate to this kind of insecurity, this play gives us an insight into the mindset as experienced in the form of a debilitating mental illness related to clinical depression.
Once home, Martine is not safe from mirrors, thus makes her way out again, and finds herself in the midst of a bizarre sexual encounter with a young man who knows her name but whom she refuses to acknowledge as an acquaintance. Having found little resolution in this, she then takes even more drastic action.
Under the stewardship of director Siobhan Lynn Brennan (who also takes on tech duties), Mica Williams gives us both boldness and vulnerability as the not entirely likeable Martine, maintaining a cheery rapport with the audience and cleverly incorporating the occasional stumble into her patter.
Coles-Riley's script is funny and sad in equal measure, deftly delineating a character who is equal parts self-assurance and self-loathing, judging others almost as harshly as she judges herself.
At around thirty-five minutes in length, the play enables us to get a handle on Martine and her condition without becoming overly exasperated—it also gives us an opportunity to wonder at the infinite patience of the medical staff who are eventually tasked with looking after her.
This is an accomplished and sympathetic journey into the mind of a difficult character in what appears to be an impossible situation, offering no easy answers, but providing more than enough inappropriate humour to make the trip worthwhile.
Reviewer: Othniel Smith