Grav
Owen Thomas
Torch Theatre Company
Assembly Hall
–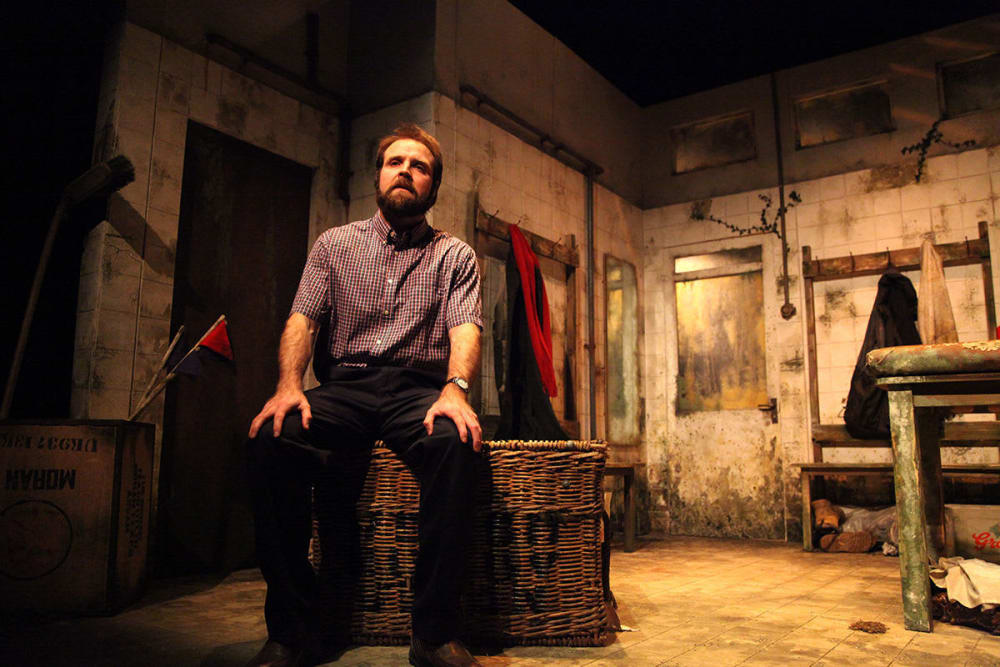 Ray Gravell was a rugby player good enough to take his place in some of the strongest teams that have ever played the sport.
However, what makes this rugby star a fitting subject for a play are two tragedies that blighted the Welshman's life.
With the assistance of director Peter Doran, Gareth Bale turns the insecure hypochondriac into a likeable subject, excitingly animating the tale of how a lad from West Wales moved up through the ranks to don the scarlet shirt of Llanelli and ones of similar hue for Wales and the British Lions.
His pride in fulfilling a lifetime's ambitions is tempered by the sad story of a father who took his own life on the day when 15-year-old Grav took a significant step towards the ultimate goal of rugby fame.
On a happier note, the day when Llanelli beat the All Blacks is thrilling but the good times always have to end for sportsmen and eventually diabetes wrecked the body and then took the life of this big, whole-hearted character.
Grav is a perfectly balanced play that name drops enough to allow audience members to wallow in nostalgia but never forgets that life has its ups and downs.
Anyone with even a vague interest in rugby will love this solo show and even sporting agnostics might enjoy the experience.
Reviewer: Philip Fisher