Greek
Mark-Anthony Turnage, based on the play and libretto by Steven Berkoff, adapted by Turnage and Jonathan Moore
Scottish Opera and Opera Ventures
Festival Theatre
–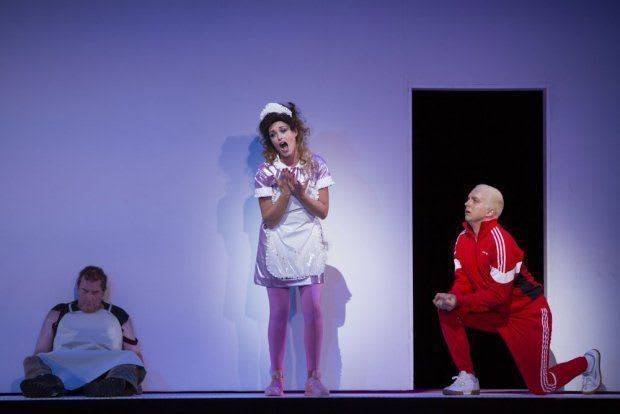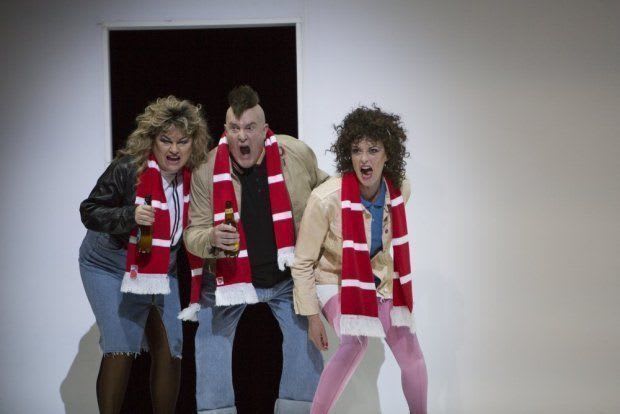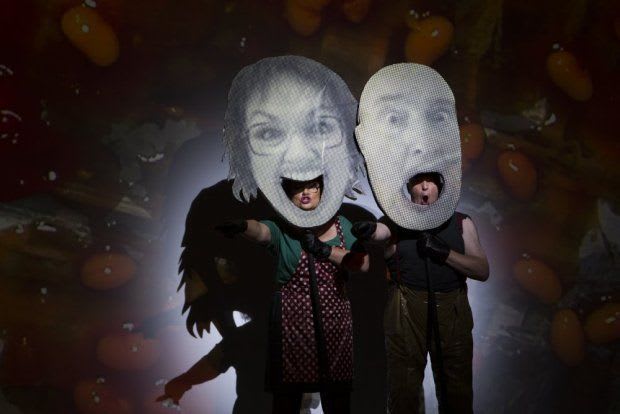 The operatic version of Steven Berkoff's updating of the Oedipus tragedy may be 30 years old but Joe Hill-Gibbins ensures that it has contemporary relevance in this dramatic new interpretation. The timing may not be entirely coincidental, since some of the original "Maggie" imagery of "violence, hatred and plague" fits today's politics with minimal adjustment.
The stark staging, designed by Johannes Schütz, features a large, white wall with no adornment beyond two cut out doors, set on a revolve. This becomes the screen for a series of images utilising foodstuffs that symbolise the horrors of Eddy, a latterday Oedipus.
Musically, there is a cast of only four, who become their own cartoon-like chorus at times and work very hard alongside soloists from the Orchestra of Scottish Opera. The musicians, conducted by Stuart Stratford, at times have to move outside the box, for example when the violinists are asked to "play" riot shields and police batons.
Steven Berkoff set the play on his own patch in North London's Tufnell Park—Arsenal country—determinedly using the brash vernacular used by a series of resident grotesques, which may offend some opera lovers who expect something considerably more polite. They may also find Mark-Anthony Turnage's often discordant music a challenge, although it perfectly matches a shocking story.
The hero is Eddy looking to Edinburgh eyes like a renegade from Trainspotting with bleach-blond hair, sharp tracksuit and dazzling trainers.
The foundling's life at home, with parents played by Andrew Shore and Susan Bullock, is mundane rather than regal, only changing after a gypsy fortune teller at the funfair suggests that he will kill his father and "bunk up" his mother.
Going into exile, Scottish baritone Alex Otterburn as Eddy falls in with a better crowd. However, a brawl in a caff leads to his fighting with and killing the bully owner before falling for Allison Cook's glamorous Wife (first to the deceased), a lovely mezzo soprano with an unfortunate connection to her toy boy husband.
The ensuing drama may look contemporary but it comes straight out of Greek tragedy and heads for an inevitable denouement.
There is a considerable amount of humour to lighten a heavy story in this 80-minute production, which becomes a richly entertaining black comedy and is a welcome modern addition to the EIF opera programme.
Reviewer: Philip Fisher