Grenfell - Scenes from the Inquiry
Edited by Richard Norton-Taylor
Channel 4
Released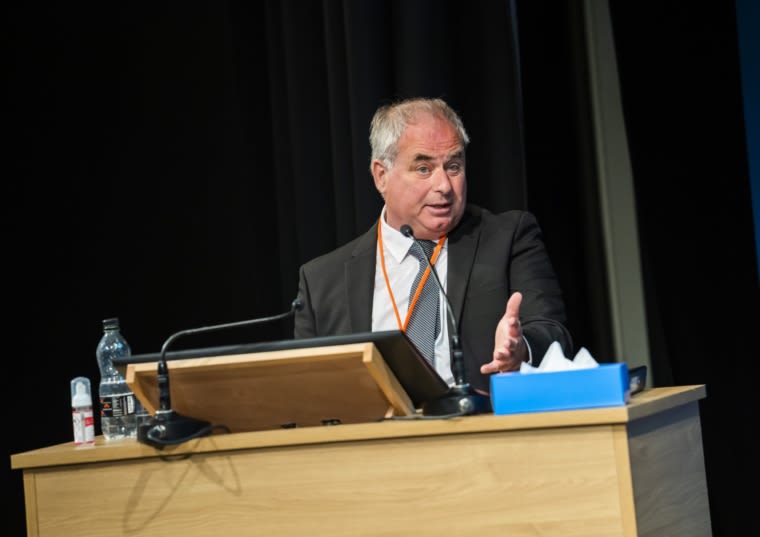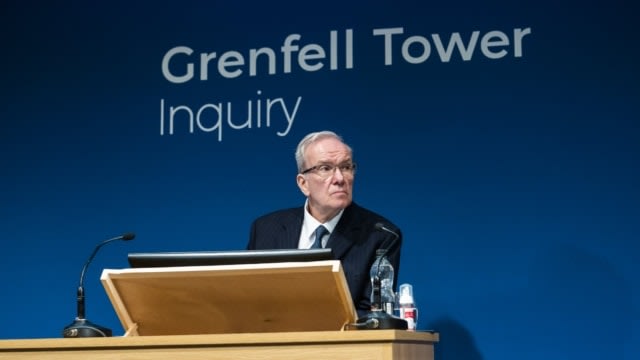 Very few people in history can claim to have created a literary or dramatic genre, but that is exactly what Nicolas Kent achieved during his long tenure as Artistic Director of the Tricycle Theatre.
While at the helm of what has now become the Kiln, he envisioned and commissioned a series of now legendary Tribunal Plays, verbatim dramas based on controversial "legal" cases. This was literally theatre that would change public policy, shining a critical light on mistakes that often reached the highest levels of government.
His latest effort, working with regular collaborator and former Guardian journalist, Richard Norton-Taylor, has now been transformed into a broadcast from the Tabernacle, Notting Hill Gate filmed by Channel 4, released to coincide with the fifth anniversary of the tragic events that are under the microscope.
In June 2017, many Londoners not only awoke to news of a fire in a high-rise building in the heart of the capital but could also see ominous black smoke rising from the wreck of Grenfell Tower, a name that was soon to become notorious. That is due to alleged negligence by those who, one year before, had refurbished the building with flammable cladding material and approved the work.
The fire brigade also came in for much criticism of a tragedy that resulted in 72 fatalities although, for whatever reason, the standard practice whereby residents of tower blocks were told to remain in their flats rather than fleeing does not get investigated in any great depth.
This is the backdrop to a two-part dramatic reconstruction of the Tribunal investigating what went wrong and, worse, what could easily go wrong at other buildings since many of the issues have still not been addressed elsewhere in the United Kingdom five years on.
The 2½ hour long play is entirely composed of expertly edited evidence taken under oath by the Grenfell Tower Inquiry across a 3½-year period to March 2021.Evidence is given by many significant players, starting with a tearful firefighter, portrayed by Daniel Betts, who did his best to save a young boy but ultimately failed. The majority of the performance is taken up by a series of interrogations led by stern, thorough Richard Millett QC, expertly portrayed as a master of passive aggression by Ron Cook.
Early in proceedings chaired by Thomas Wheatley's Sir Martin Moore-Bick, it becomes apparent that all of the contractors and subcontractors may have been inept when it came to commissioning safe cladding for buildings but are absolutely expert in passing the buck, each proclaiming their own innocence while others around failed to do their duty. Clearly, in each case, the primary interest whether individually or collectively lay in cutting costs rather than complying with legal obligations.
This eventually extends to the representatives of the Tenants Management Organisation and the Royal Borough of Kensington and Chelsea, of whom the most moving representative was Howard Ward's overworked Building Control Officer for the Council. Unlike most others, he regretfully accepts blame but also highlights ambiguous and confusing building regulations, an issue accentuated by the absence of any regulatory body. Before breaking down, he expressed the kind of regret that so many others were happy to forego, being solely interested in saving their own skins.
At various points, lawyers representing the bereaved, survivors' and residents' groups have their say as well, building to a speech by David Robb as Michael Mansfield QC. He quotes from a letter written by the tenants' association chairman in 2010 which predicted exactly what would happen and suggests that those in power are once again failing to learn from history.
What could be a dry evening is totally compelling but also horrifying, as the story unfolds of laziness, neglect and cost-cutting that ultimately led to the deaths of 72 innocent people, many of them women and children.
It may be coincidental but so many of these plays also seem to have an allegorical level, as they expose the weaknesses and greed of British society today, though few have consequences quite as devastating.
The purpose of the tribunals and these Tribunal plays is to ensure that such disasters can never happen again. Sadly, based on the information given, at the moment there is still a high risk that another Grenfell could be just around the corner.
Reviewer: Philip Fisher