Grimly Handsome
Julia Jarcho
Royal Court Theatre
–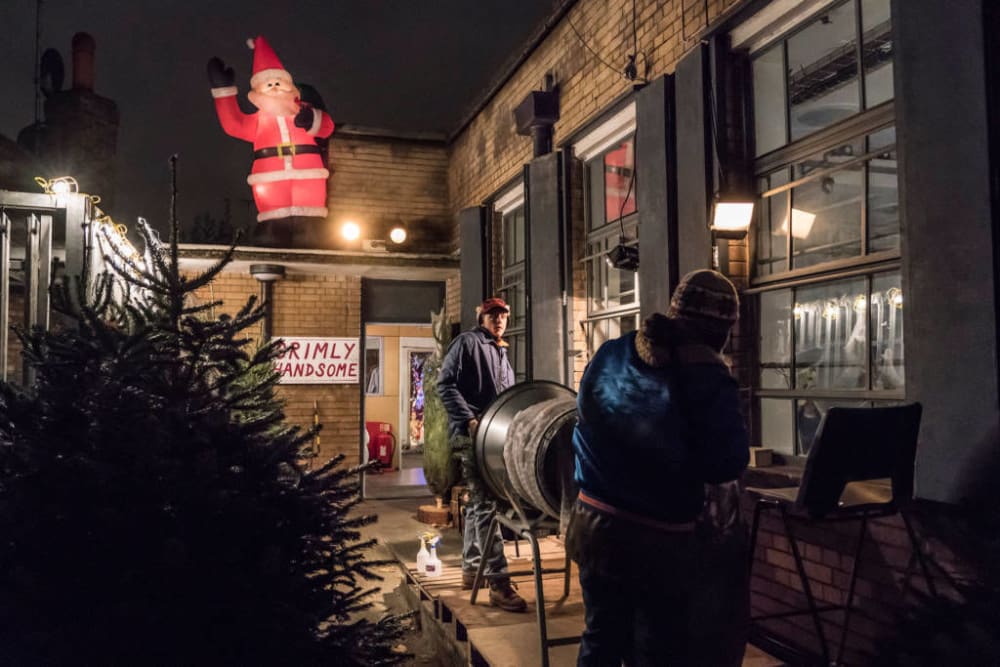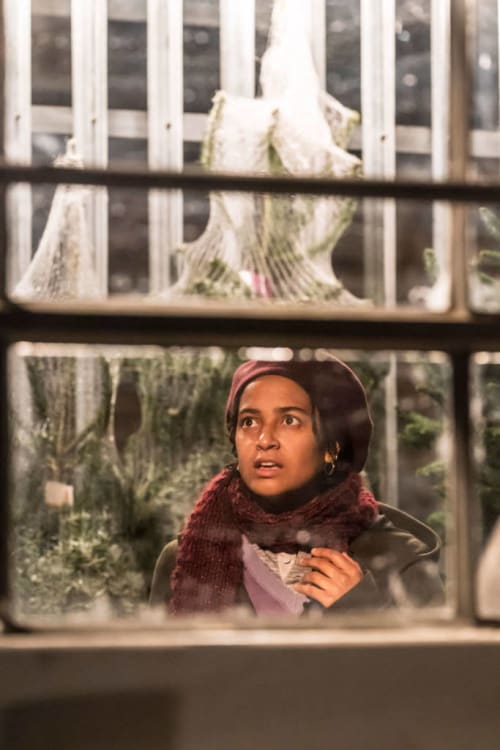 Grimly Handsome originated in New York and has been lovingly relocated to a found space somewhere between the Royal Court's stage door and its backyard.
Visitors are welcomed to the 85-minute long performance with an invitation to investigate the playing areas, which creators Chloe Langford and Sam Prichard have adorned with a view to recreating dull reality, like some a series of Young British Artists installations.
The customers are then asked to try and make themselves comfortable on foam-covered wooden benches in a kind of workshop. The main features that catch the eye are unusual decorations on the walls, including random pieces of clothing, together with a series of props, five television screens of varying sizes and a techie dressed as a leopard, whether for dramatic effect, amusement or comfort is not entirely apparent.
The plot itself is equally unclear, partly because three talented actors are obliged to take on a number of roles, with differentiation between them not always paramount.
In any event, the opening scene sees a pair of Eastern European immigrants, played by the two male actors, Alex Austin and Alex Beckett, in the United States trying to sell overpriced Christmas trees to the locals.
In particular, they take a shine to a young, hard-boiled crime novel devotee, portrayed by Amaka Okafor, who subsequently becomes the victim of a notorious Christmas Ripper.
Much of the rest of the evening follows the activities of a couple of cops as they try to track down and capture the murderer(s).
A third strand of the plot features an affair between a woman and her husband's work partner, the two men quite possibly being the policeman carrying out the investigation.
Finally, and quite inexplicably, the play closes with a conversation between three pandas who appear to be on the loose.
In a clever twist, much of the drama is viewed on film recorded in the various spaces that we had been given the opportunity to inspect on arrival. This gives the evening a kind of TV crime drama feel that is novel for a stage play.
One must imagine that the creators of this work were keen to keep audience members on their toes and quite possibly baffled by the whole event. If that is the case, then they succeeded only too well. On the plus side, the staging is novel, the acting of high quality and the murder mystery intriguing if not always particularly inventive.
Reviewer: Philip Fisher