Growth
Luke Norris
Paines Plough
Roundabout @ Summerhall
–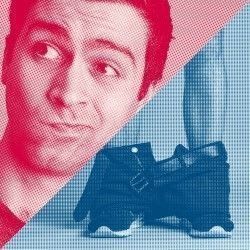 Frankly, the vast majority of Edinburgh fare is shallow and forgettable, when considered from a balanced perspective.
In that context, Growth is instantly identifiable as at the very least a league or two above anything but the pick of the Fringe.
What Luke Norris has written is unusual, a bittersweet comedy about testicular cancer, which focuses on Andy Rush's introspective Tobes following him through an annus horribilis.
This starts inauspiciously when he gets dumped by a girl who suggests that he gets an embarrassing lump examined.
The situation develops through awkward meetings with friends, family and a young female doctor, though a similarly junior male consultant is also an issue for our deeply depressed protagonist.
The recommendation is removal and that moves the weak-willed, and by this point unemployed, young man to a whole new level of insecurity and stress, building to a peak when Tobes meets a character at a focus group whose problems are terminal.
Growth is gripping and deeply moving from start to finish with elements of comedy to lighten what could otherwise be unbearably painful watching. This is a testament to brilliant, sensitive writing, George Perrin's sure direction and a cast that is completed by Remy Beasley and should fast be becoming the toast of Edinburgh for their three shows in the Roundabout.
Reviewer: Philip Fisher