Gundog
Simon Longman
Royal Court Theatre Upstairs
–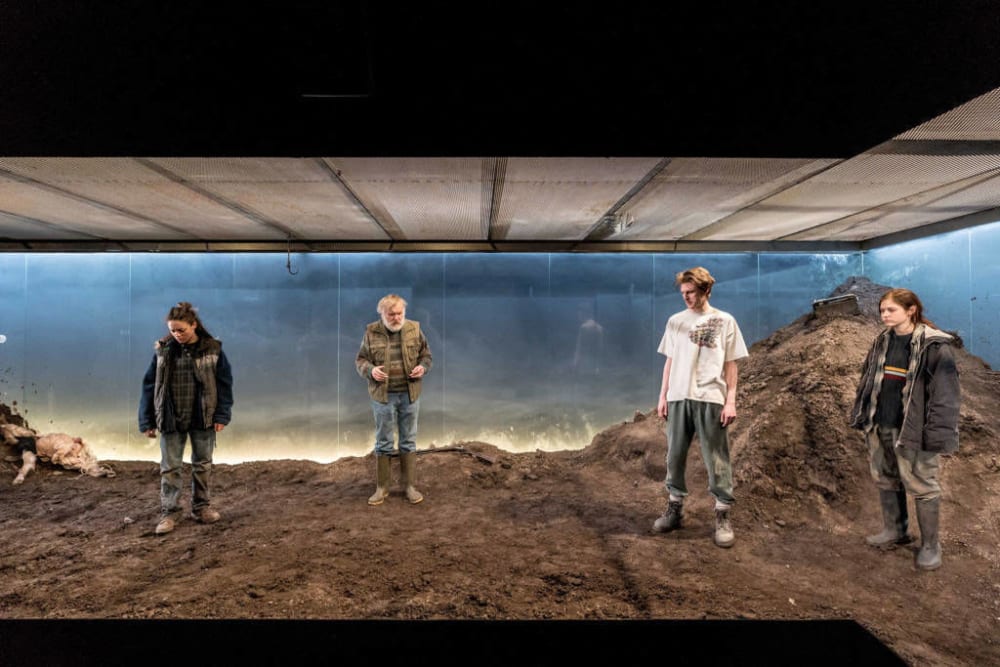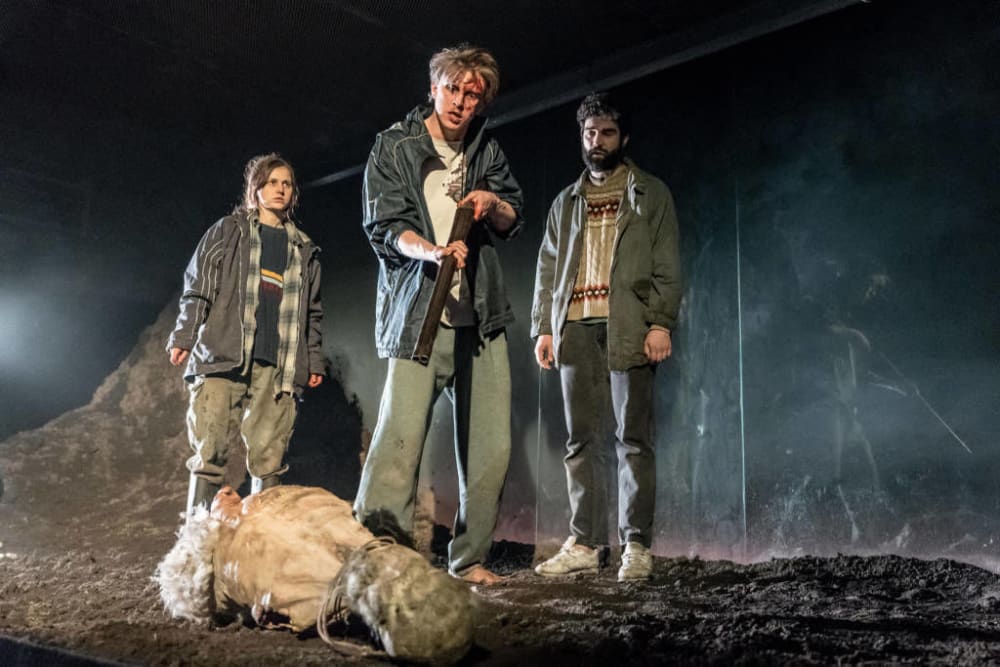 Simon Longman's Royal Court debut is a grim, existential drama minutely anatomising the difficulties faced by a farming family somewhere in the UK at an unspecified time that is broadly contemporary.
The experiences of the shepherds and their livestock are constantly distressing, both personally and economically and you would hardly be surprised if someone hinted that a number of the misfortunes were connected to generations of inbreeding.
The evening opens as school-age Becky and her elder sister Anna, respectively played by Ria Zimitrowicz and Rochenda Sandall, have a little fun at the expense of Guy Tree, a pseudonymous immigrant—from Eastern Europe, judging by Alec Secareanu's accent.
Soon, what start out as combatants become more of a team, after Guy offers to stay on the farm and labour for board and lodging but no pay. Depressingly, in his eyes this is a better deal than he was receiving as a fruit picker on another farm.
While the girls' father is never seen, he would have brought little to the party, seemingly favouring silence as a means of communication, their almost equally inarticulate brother Ben, played by Alex Austin, goes through life with oversized chips on his shoulders. Indeed, in one of the play's more meaningful moments, he attacks the presence of Guy and other "foreigners" who have prevented him from getting work, although innate laziness might well be a more significant factor in his long-term unemployment. This could well be an oblique contribution to the European debate and, if nothing else, makes a bold statement about this country's failure to address issues of productivity.
The final character on show is Alan Williams as grandfather Mick, who sees himself as a born comedian. Unfortunately, the potent effects of dementia mean that jokes which are not funny in the first place get increasingly less so with constant repetition.
This group attempts to make ends meet, largely thanks to the efforts of the girls and Guy, not to mention regular rounds of sheep rustling to replenish stocks that have been dissipated as a result of Ben's continual failures to get the basics right on the farm.
Vicky Featherstone directs her cast on a set that comprises a base of mud between two muddy mounds and those who are little squeamish makes far too much use of the remains of a partially dismembered, dead animal, which shows versatility becoming lamb, sheep and sheepdog as the text requires.
The main messages that come across in a play that is irredeemably bleak and feels far longer than its 100-minute running time are that farming life is hard, families don't always get on, although they will usually pull together when the need arises, immigrants are good / bad depending on who you listen to and, perhaps most significantly, if you grow up a farmer then you are likely to be cast in that role for life.
Reviewer: Philip Fisher