Guys and Dolls
Music and lyrics by Frank Loesser, book by Joe Swerling and Abe Burrows, based on a story and characters of Damon Runyon
Chichester Festival Theatre
Phoenix (reviewed at Savoy Theatre)
–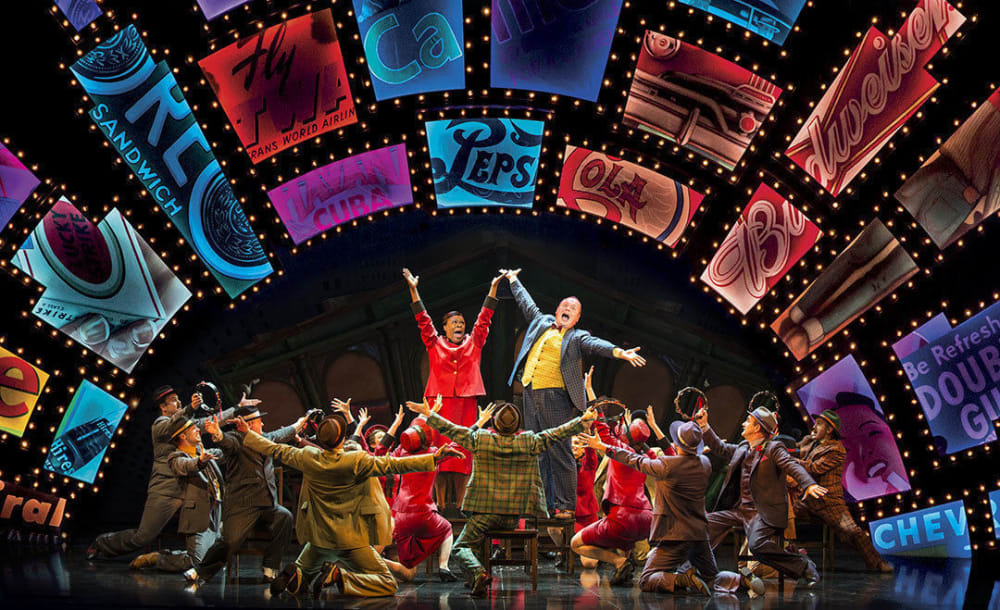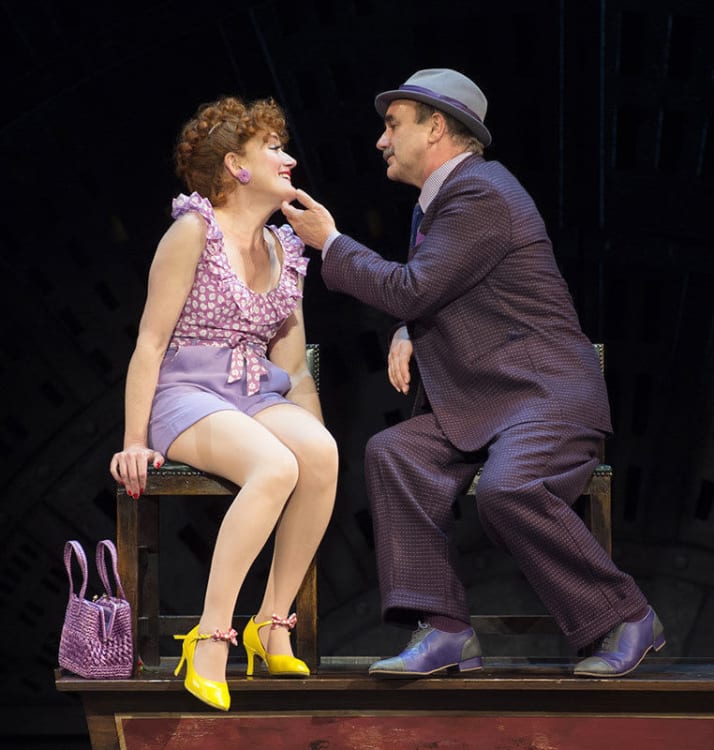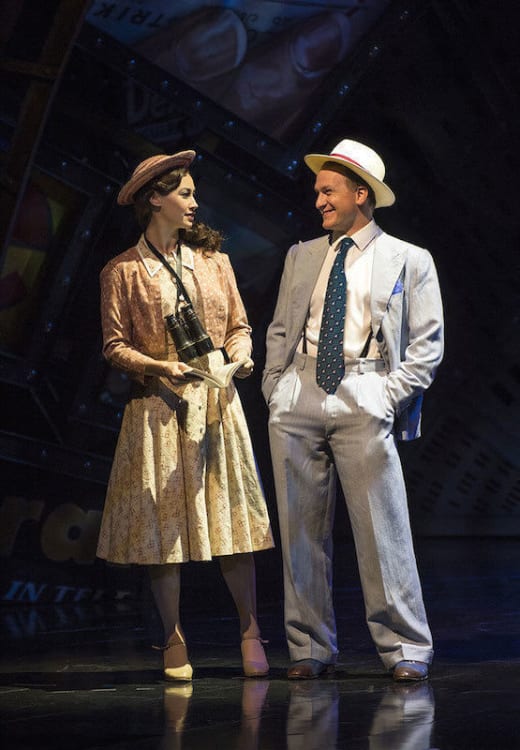 Sometimes being a theatre critic can be a bit of a chore. On the other hand, life doesn't get a lot better than enjoying Noises Off on Broadway and Guys and Dolls in the West End within 24 hours, which is what this lucky journalist has just achieved.
Jetlag ought to be a concern on such occasions but when it comes to this glorious revival, which started life in Chichester, sleep is not on the agenda for 2¼ joyous hours.
This musical has it all and American director Gordon Greenberg's production revels in every element.
The starting point is Damon Runyon's comic stories of New York low-lifes in the 1930s. The characters are hilarious and use unique idioms that catch a time and place in a way that few others except Irvine Welsh half a century later have ever managed.
At the story's centre are two mismatched couples. David Haig always shows perfect comic timing and his depiction of hapless gambling impresario Nathan Detroit is pitch perfect.
Not only is Detroit struggling to launch a floating crap game under the noses of the cops but his devoted but far from intellectual long-term fiancée, Adelaide, hilariously depicted with whiny, nasal accent by Sophie Thompson, seems to feel that 14 years is long enough for any engagement.
Their connection with a laid-back high roller and particularly a dedicated Salvation Army Sergeant are not immediately obvious. However, an unlikely wager does the trick.
The versatile, gravelly-voiced Jamie Parker croons delightfully as charming Sky Masterson, an inveterate gambler who bravely takes on the challenge of charming Siubhan Harrison's prim Sarah Brown, the aforementioned holy- rather than high-roller, and even whisks her off to a delightfully choreographed Cuba.
The result is a comic plot to die for, peopled by unforgettable types and even given a few additional humorous flourishes by Greenberg.
Those would be sufficient ingredients for a long-running play but a musical requires more. This production gets them with a stream of songs that are tuneful but also feature some of the sharpest lyrics ever written for the musical stage brightened even further by some spectacular dance routines, created by Carlos Acosta and Andrew Wright.
Everyone will have their favourites, which must undoubtedly include "Sit Down You're Rockin' the Boat" delivered with glee by Gavin Spokes as Nicely Nicely Johnson plus the title song but also possibly such gems as "A Bushel and a Peck" led by Adelaide, "Luck be a Lady" or "Sue Me".
All in all, this provides a life-affirming start to the London theatrical year and puts out a challenge to producers who might wish to wager their hard-earned dough to match it both artistically and commercially.
Reviewer: Philip Fisher