Guys and Dolls
Music and Lyrics by Frank Loesser, book by Joe Swerling and Abe Burrows, based on a story and characters of Damon Runyon
A Donmar Warehouse production
Piccadilly Theatre
(2005)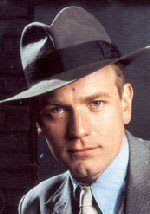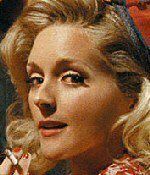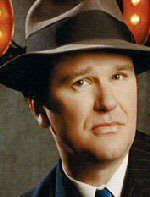 This year celebrates the Golden Jubilee of the film version of Guys and Dolls. It therefore seems appropriate to have a new stage production. It is, though, inevitable that Michael Grandage and his team will have to face comparisons with the legendary stars that made the film one of the greats.
There are certainly some big hitters to benchmark against. Frank Sinatra, Marlon Brando, Jean Simmons and Vivian Blaine played the four main parts in the movie.
It is a long time since Ewan MacGregor, who plays Sky Masterson, last appeared on stage in the very different Little Malcolm and His Struggle Against the Eunuchs. He is now one of Britain's biggest film stars, currently to be seen in the latest Star Wars offering. His fans are delighted at just the merest glimpse of the superstar in the flesh and he has something of the smouldering look of Marlon Brando although he suffers from a weak singing voice.
Jane Krakowski has made her name as the secretary Elaine in Ally McBeal on television. It turns out that she is far more than just a pretty face, with great comic timing, as she wows the audience with a tremendous performance as the exotic dancer, Miss Adelaide.
This is a dumb blonde who sings and dances well but has the misfortune to have been engaged to her no-good boyfriend, Douglas Hodge's Nathan Detroit, for fourteen years and is no closer to marriage than on the first day.
Detroit runs the best crap (dice) game in town but is constantly on the run from the police in the form of Lt. Brannigan, played by Patrick Brennan.
The action follows the dual love affairs between Nathan and Miss Adelaide on the seedy side and smooth Sky with the Doll whom he wins in a bet, Sarah Brown. Jenna Russell attempts to emulate Jean Simmons and with a pure voice outsings MacGregor every time. However, his stage presence can put her into the shade.
Running in parallel is the tale of Nathan's attempt to set up a crap game that will be bigger than any other. It is here that we are able to enjoy some of the idiomatic English that made short story writer Damon Runyon such a success.
It is a pity that his writing is now neglected as this former sports writer is incomparable in his own milieu. He effortlessly conveys the language of the seedy gambling types who hung around Broadway in the Thirties and Forties with their eclectic mix of backgrounds that ensure that their use of English was unique.
He also had a good eye for a comic situation as demonstrated in his short story The Idyll of Sarah Brown, in which the high-rolling gambler Sky Masterson is forced to pursue the repressed, ugly-duckling Salvation Army Sergeant, with predictably romantic consequences.
Michael Grandage and his designer Christopher Oram are used to putting on small-scale musicals at the Donmar. Their Guys and Dolls has a similar low-key feel to it. Oram's set does the trick nicely with buildings flying in to create the New York setting, including a traditional (artificial) Donmar wall.
Rob Ashford's choreography is great, reaching its peak in the scene as Sky takes Sarah to Cuba and introduces her to the weirdest milk shake that she has ever had.
The real reason for going to Guys and Dolls should be to delight in those famous songs. Luck be a Lady is particularly good thanks to the conjunction of Oram's glorious sewer and Ashford's sharp dance routine. Fans will also enjoy Adelaide, the title song and that big show-stopper Sit Down You're Rockin' the Boat with Martyn Ellis taking it rather more slowly than Stubby Kaye does in the movie.
With its leading names and long history, this new version of Guys and Dolls should be a success and deserves to be. Whether it will run for ever will almost certainly depend upon the availability of Ewan McGregor and Jane Krakowski.
Visit our sponsor 1st 4 London Theatre to book tickets for
Guys and Dolls.
Reviewer: Philip Fisher