Hamlet
William Shakespeare
Almeida Theatre
–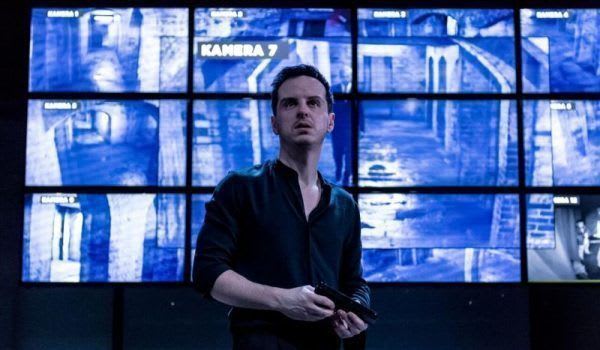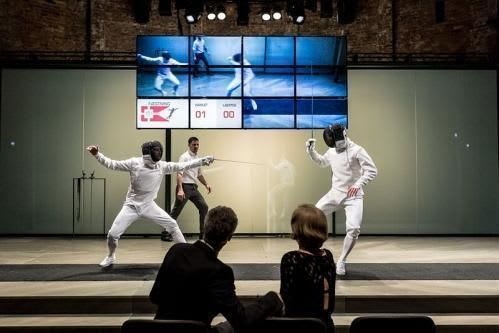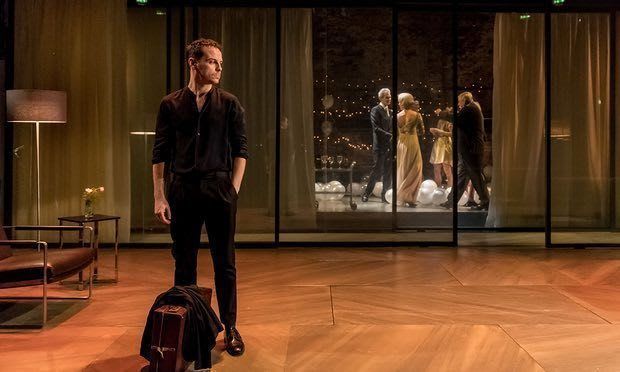 It is quite easy to imagine the conversation that led to this radical new interpretation of perhaps Shakespeare's most popular and recognisable work.
It might have started when Artistic Director Rupert Goold cornered his Associate Robert Icke over a few drinks in the theatre's stylish bar.
RG: It's about time you directed a Hamlet. Have you got any ideas?

RI: Let's get a cult TV star to play the lead. What about Sherlock Holmes?

RG: Too late, Benedict Cumberbatch has already had a go.

RI: Okay then, how about Moriarty? Andrew Scott would be perfect for the part.

RG: By golly Watson, I think you've got it. Have you ever tried an original dress Shakespeare?

RI: You've got to be kidding. Could we not just develop the Sherlock TV theme?

RG: I don't see it. Any other ideas?

RI: I know. Hamlet is set in Denmark so why don't we blend it with all those cool Danish dramas like The Killing and Borgen?
That is exactly what Goold, Icke and designer Hildegard Bechtler have done and it works a treat.
The set features 12 oversized screens that form one much bigger one, along with three big picture windows and some modern furnishings. Immediately, we are in the now familiar world of Danish TV producer DR1.
In this setting, Andrew Scott creates a modern Hamlet, sensitive but excitable, particularly when confronted with Angus Wright's suave, calculating Claudius.
Scott quickly establishes this Hamlet as someone not giving to ranting and raving except in extremis. Even his soliloquies are delivered quietly but thoughtfully, every word given impressive weight, enabling viewers to concentrate on and re-evaluate language that is inevitably very familiar.
He is surrounded by fitting compatriots. Juliet Stevenson makes Gertrude into a loving mother who is distressed at her son's unhappiness but so much in sexual thrall to her murderous new husband that she is willing to neglect young Hamlet when he needs her most.
In another diversion from standard practice, it is made very clear that Hamlet and Jessica Brown Findlay in the role of Ophelia are much more than merely friends, their relationship getting pretty steamy from the start.
This also adds spice to the interactions between Ophelia and her brother Laertes but more particularly Peter Wight as their father, possibly the straightest Polonius in living memory, a serious man given to occasional silly statements rather than a butt of every joke in sight.
Through 3¾ hours including two intervals, the first a full 1¾ hours in, the drama is gripping in exactly the same way as both any decent production of this play but also those 30 hour-long TV sagas from Denmark, which show up pretty much anything that America or the United Kingdom can offer as competition.
Andrew Scott is one of the best and sanest Hamlets for some time, exuding the same kind of understated power that made the likes of Simon Russell Beale and Ben Whishaw memorable in the role. In addition, by bringing the story up to date, it remains urgent but becomes accessible, aided by the skills of one of those TV actors who clearly loves to return to the stage and excels whenever the opportunity arises.
The problem with the Almeida is that getting tickets for any popular production is just about impossible. When a TV star is taking the lead and the play is Hamlet, the returns queues could be long.
Reviewer: Philip Fisher