Hamlet
William Shakespeare
Barbican Theatre
–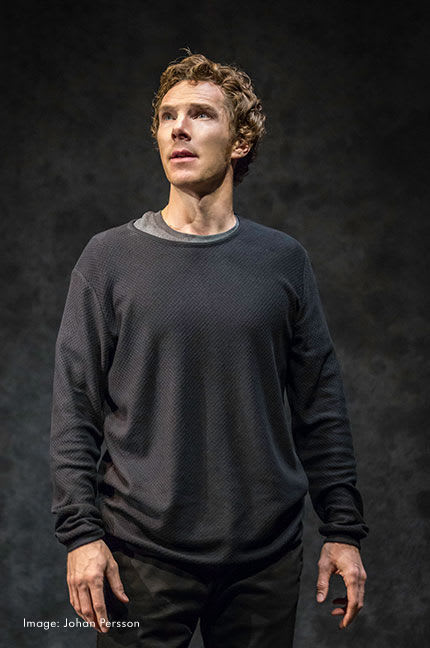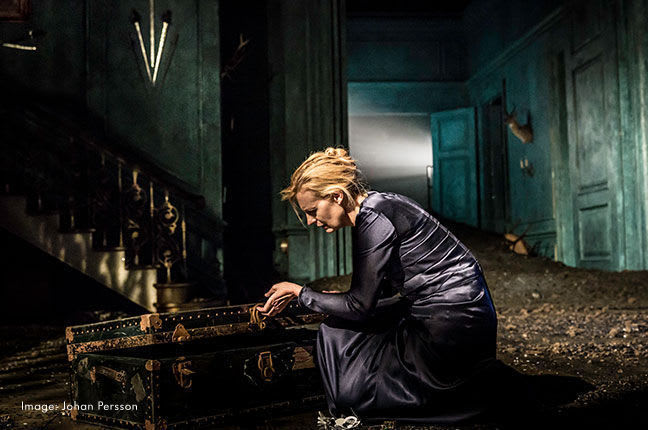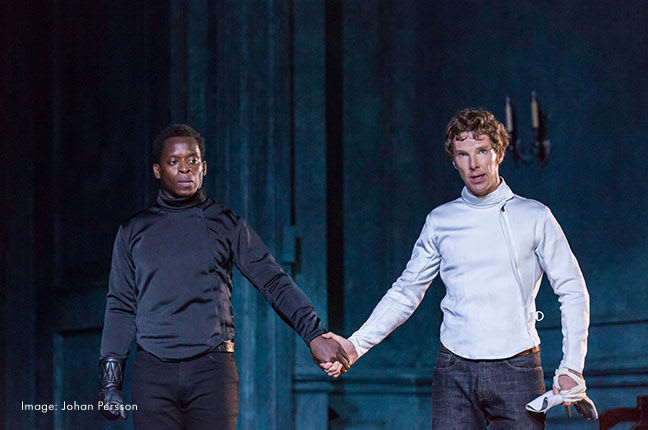 Lyndsey Turner allows three distinct elements to work both together and, at times in conflict, in this pacy, modern take on Hamlet.
First, she is obliged to showcase the talents of her leading man, Benedict Cumberbatch, fresh from screen successes in Sherlock and The Imitation Game.
Perhaps the most popular British actor of the moment is an accomplished stage performer and easily lives up to the hype, guaranteeing that the groupies will go wild at the final curtain.
Secondly, Miss Turner has allowed her designer of choice, Es Devlin, to excel in a spectacle that looks fantastic and will surely win her awards. Indeed, at times, the effects are such that one might wonder whether the director's hidden agenda is to use this production as a springboard to launch a movie career.
Lastly, there is a well-known play by William Shakespeare, which can occasionally seem like a lesser consideration than the other imperatives.
However, the Bard is far too good to be cowed by the inventiveness of a director or the legend of a star name.
The drama is played out in modern dress, though this can confuse as it appears to come from almost every era from the Edwardian to the present day.
Both designs and costumes reached their zenith during scenes of polite excess in a sumptuous palace that symbolically features excesses of dead livestock and weaponry.
After the interval, the comfortable suite inexplicably dissolves into a depressing wasteland, even though some scenes still nominally take place in the palace.
The acting is extremely good throughout and there are some directorial decisions that are novel but highly effective.
Cumberbatch must be the sanest Hamlet in living memory, although he does spend a couple of scenes dressed as a toy soldier. He delivers his opening soliloquy stepping out from a banquet, suggesting that this form of address was always intended to be a means of conveying unspoken thought.
In keeping with Hamlet's efforts to remain rational as madness could beckon, Jim Norton plays Polonius as far calmer than usual, which works well, while Siân Brooke's Ophelia is shy and downtrodden from the start, though she definitely succumbs to pathetic insanity. Completing the family, Kobna Holdbrook-Smith is a brave, well considered Laertes, although his pistol-brandishing arrival at court leading a band of guerrillas comes as something of a surprise. 
Ciarán Hinds makes the guilt-ridden King far less bombastic than usual and Anastasia Hille's Gertrude is caring but always seems uncertain of her place having swapped one husbandly brother for another.
In support, Karl Johnson is equally winning as the Ghost and a Gravedigger, while Leo Bill is a thoroughly modern Horatio.
This is a light, accessible version of the play with plenty of fireworks to entertain. As such it should suit those drawn to the Barbican by the prospect of seeing the Benedict Cumberbatch show.
In the final analysis, most of those who have managed to buy tickets (no easy task) will only really care about the performance of their hero and he shows tremendous stage presence in a star turn that does justice both to the role and his reputation.
Reviewer: Philip Fisher