Hamlet
William Shakespeare
Octagon Theatre Bolton
Octagon Theatre Bolton
–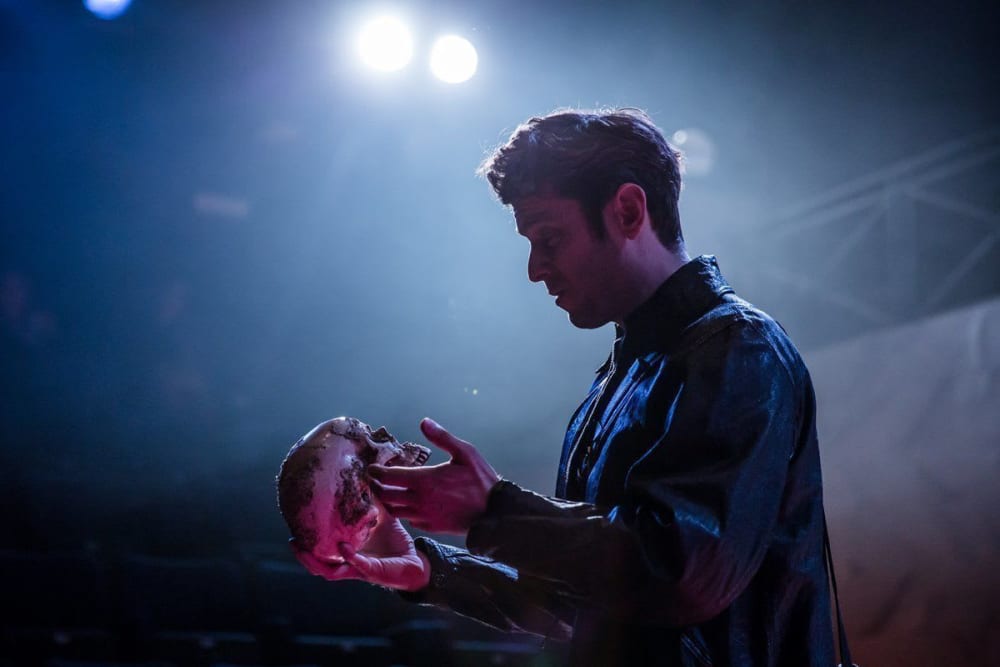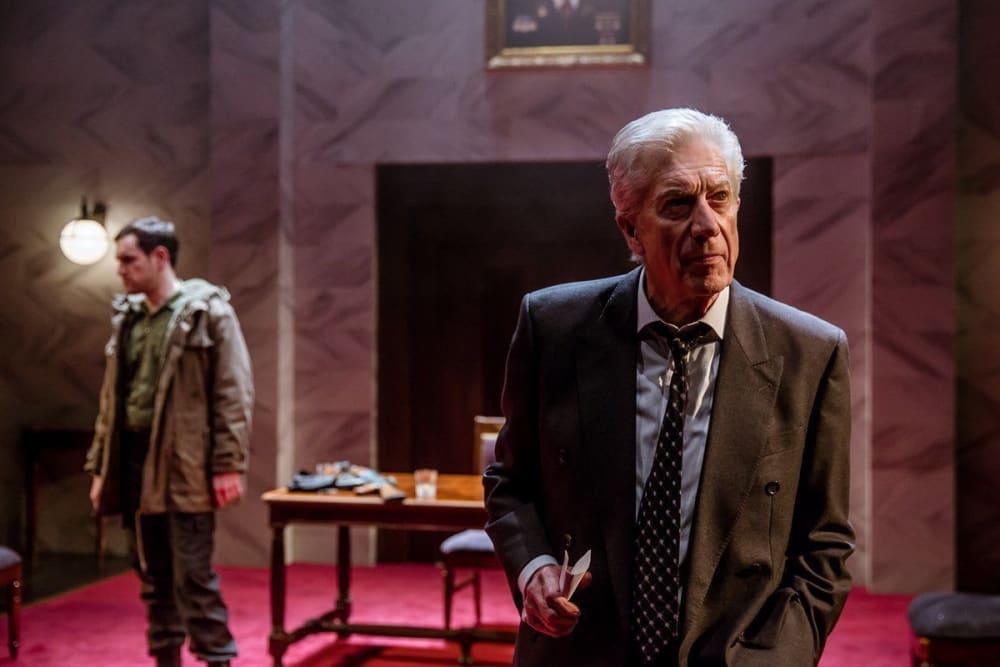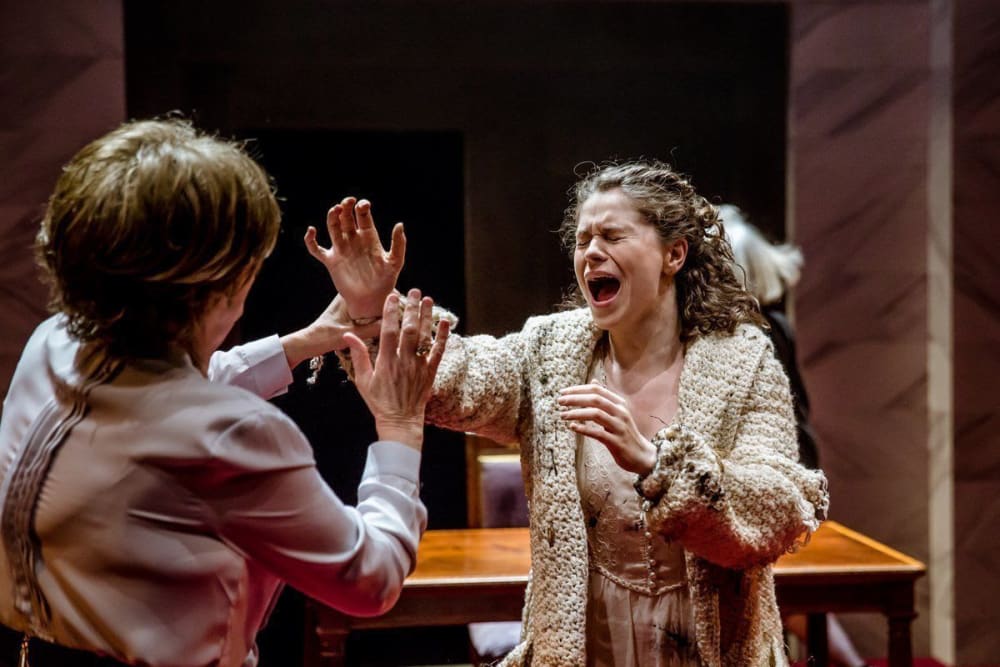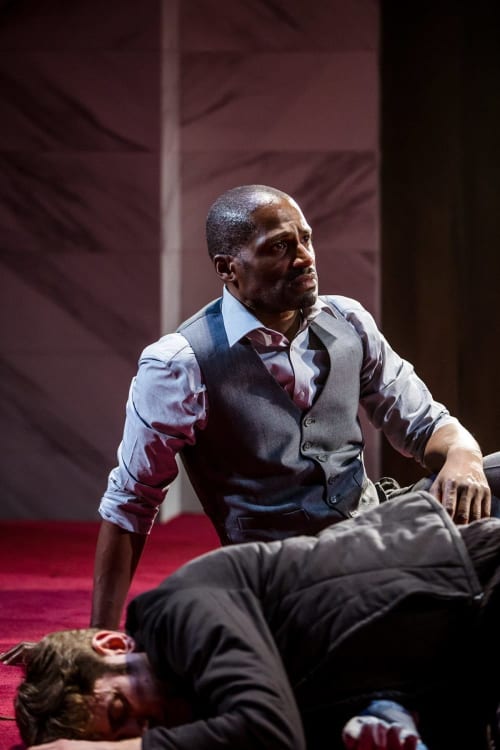 For my second Hamlet this month, David Thacker has brought David Ricardo-Pearce back to Bolton as the dour Dane in a cast consisting largely of Octagon regulars. While not as full of youthful energy and angst as the RSC touring version, it is quite an effective production.
At the start, we see Hamlet senior's funeral, though not his widow's wedding that "followed hard upon", before his portrait in military dress in designer James Cotterill's imposing marble hall is removed to leave behind that of his seemingly older brother Claudius (Brian Protheroe), who looks (and sounds), in his dull grey suit, like he'd be more at home in a company board room than on a battlefield.
Hovering on the edge of the opening scene is his nephew, who must be the most laid-back Hamlet I've ever seen—beautifully spoken but little seems to phase him, despite the talk in court of him being mad. Even the news of ghostly goings-on in the battlements he greets as though he has been told his father has returned from the pub rather than from the dead. His occasional outbursts in the first half seem to come from nowhere, although he is much more convincingly distraught after the interval when swept along by the tide of events.
There are some very effective performances from reliable Octagon regulars: Margot Leicester is fine as Gertrude; although she isn't given a proper build-up to it, Jessica Baglow's later Ophelia scenes are as moving and shocking as they should be; Marc Small is the perfect foil for Hamlet as Horatio; Michael Peavoy is a suitably impassioned Laertes.
The one who stood out for me was Eric Potts, who plays Polonius as a slightly bumbling, annoying but lovable old fool as is fairly common but somehow gives him a lot more depth and genuine feeling—although I'm not sure why he is dressed as a clergyman.
While the emotional energy feels a little muted, Thacker keeps the pace moving with surprising briskness, which works very well. The verse is pronounced "trippingly on the tongue" without sacrificing the words or the meaning. The first of the two 75-minute halves passed so swiftly that I was surprised when it stopped for the interval—in fact the interval could have been pushed later as the second half did feel longer.
The staging in the Octagon's thrust configuration makes effective use of the theatre's multiple levels, especially for the battlement scenes. Adrian Johnston's subtle musical touches work very well, and fight director Terry King has created some spectacular fencing routines for the final scene. However, recorded gunshots never come close to the effect of the real thing.
In this cut version, there are events that don't quite join up or aren't quite given sufficient explanation—Shakespeare doesn't make it easy as he packs so much into his longest play—but, overall, this is a perfectly watchable and effective Hamlet from Thacker and the Octagon.
Reviewer: David Chadderton