Hamlet's Dreams
David Schalkwyk
The Arden Shakespeare
Released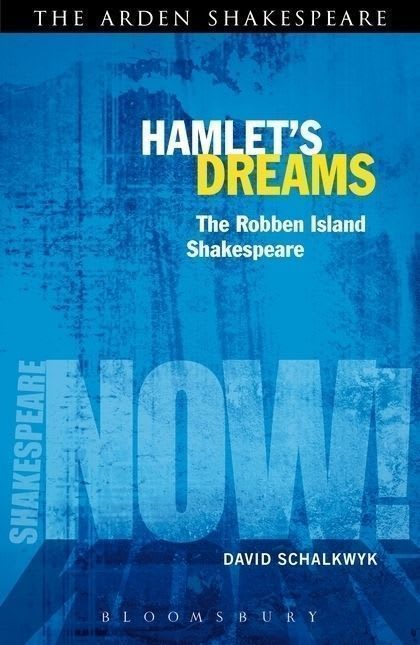 This book forms part of the Shakespeare Now series published by The Arden Shakespeare division of Methuen Drama.
In order to convey its goals, it might better have used its subtitle, The Robben Island Shakespeare, since the volume's two major topics are the experience of prisoners in Apartheid South Africa and their relationship to the works of the Bard.
The starting point was a copy of the Complete Works, held illegally because warders in the hellish prison apparently could not spot the difference between this weighty tome and the Holy Bible.
In the 1970s, a couple of dozen high security prisoners (including future presidents of the Republic) marked and signed passages that presumably meant much to them at the time and these are now celebrated.
Strangely, those that were subsequently interviewed seemed to have no recollection of making their selections, nor apparently would they have done so 30 years on, finding other extracts far more meaningful.
While this is theoretically the core of Hamlet's Dreams and is undoubtedly the most interesting element to general readers, David Schalkwyk an English professor at the University of Cape Town and researcher at the Folger Shakespeare Library, Washington DC expands on his theme in two directions.
Initially, he does look in some detail at the pieces chosen and individuals who chose them. This is fascinating.
He then begins to hypothesise about why individuals might have made their choices in the context both of their political struggle and experiences while imprisoned. At times, this can be illuminating but at others it does sometimes seem to be more the professor imposing his own thoughts, which might or might not be accurate.
He then provides a rather technical analysis of Hamlet and links the internal struggles of Shakespeare's favourite Danish prince with the equivalent physical and mental experiences of prisoners both on Robben Island and in other South African penal institutions.
Finally, he seeks parallels between Shakespeare's writing more widely and incarcerated South African political figures in the context of solitude and friendship.
As such, Hamlet's Dreams is something of a mixture of academic Shakespearean criticism, reportage and research regarding South African politics during the dark days of Apartheid, and authorial whimsy, albeit based on detailed investigation.
The market for this relatively slim but attractive book is probably primarily academic and it could well help many students of the Bard with their theses.
Reviewer: Philip Fisher