Hamnet
Maggie O'Farrell
Tinder Press
Released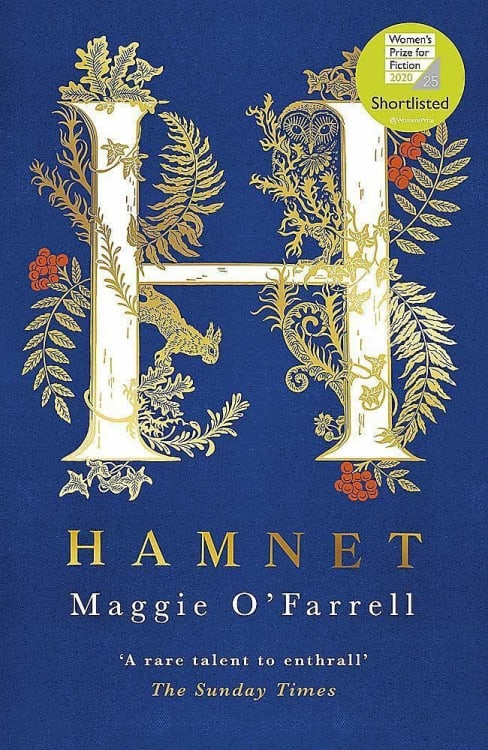 It would be interesting to find someone who has read this novel knowing little or nothing of the life and works of William Shakespeare.
There is a strong possibility that, until the last few pages, they would thoroughly enjoy the experience but have no idea that the characters referred to were not conjured up by Maggie O'Farrell from her own imagination.
Indeed, the word Shakespeare is not used in the text even once, the central character, commonly known to the world as Anne Hathaway is referred to throughout as Agnes, while her husband's Christian name only makes some limited appearances in reference to a character so minor as to be instantly forgettable.
Regardless of prior knowledge, those who read Hamnet should become entranced by an incredibly detailed portrait of an unusual woman, whose eccentric behaviour and uncanny abilities as a healer lead to hints about witchcraft.
Agnes is certainly deep and strange, which might explain why she and her equally unorthodox husband, trying to make his way both as a tutor and in his father's glove business but hopeless at each pursuit, embark on a happy marriage.
There is innate love and understanding from their initial meeting, both of which mature over time. The birth of first the daughter Susanna, who engendered their hasty but intricately planned marriage, and then, unexpectedly in the days when science was barely in its infancy, twins, Hamnet and Judith.
Throughout the best part of 400 pages, the writer finds her way deep into the heart, soul and mind of Agnes but then, sometimes to a lesser extent, the members of her close and extended families.
The latter comprise a calm, empathetic brother, a particularly unpleasant stepmother and a rowdy bunch of in-laws.
Along the way, those who are steeped in Shakespearean lore will find theories about the second-best bed, the reason why the family stayed in Stratford while its head pursued a lonely career in London and, last but not least, the connection between a dead son and a play that practically shares his name.
The Shakespearean element is fun but can seem quite peripheral to what is a beautifully written, very moving and well-researched novel about rural and town life in the last days of the reign of Elizabeth I.
Reviewer: Philip Fisher