Hand to God
Robert Askins
Vaudeville Theatre
–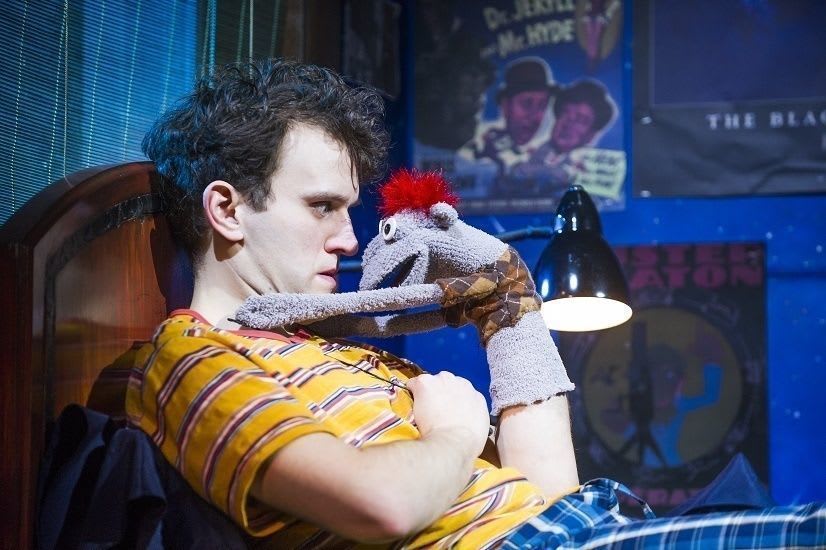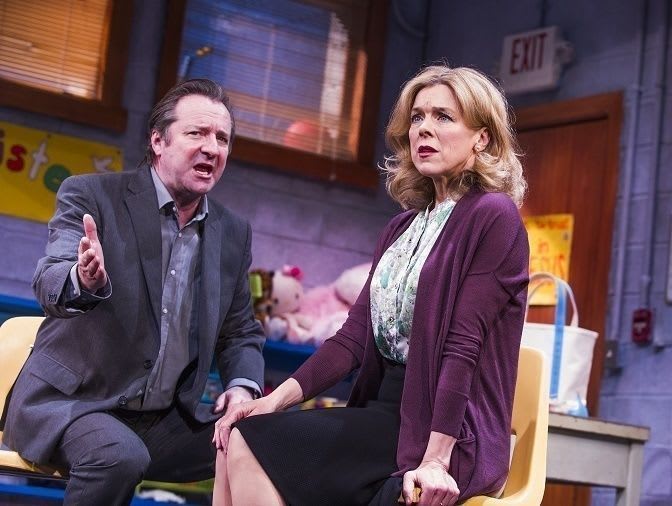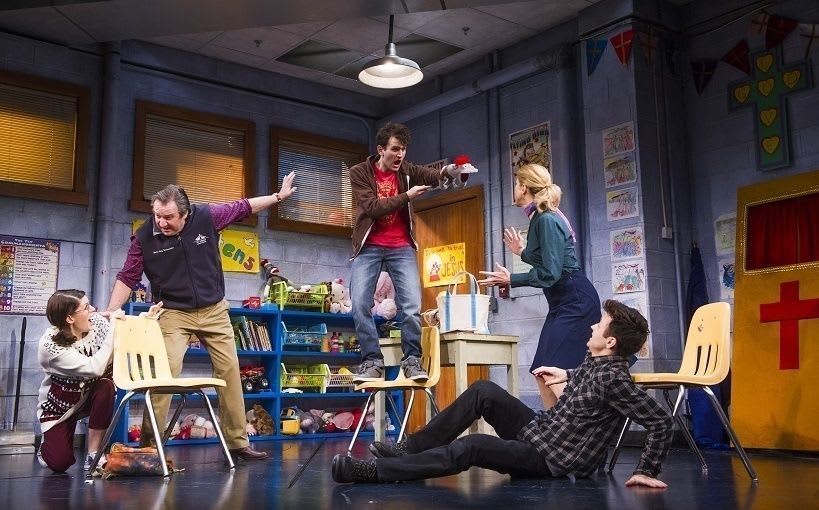 Hand to God might be a kind of second cousin to Book of Mormon and Avenue Q. This Off-Broadway transfer combines the blasphemy of one with the puppetry of the other, at the same time striving to offer as many laughs as either.
For the London première, an English cast works with the original American backstage team led by the director of the original production, Moritz von Stuelpnagel.
On the surface, it is a satirical comedy poking fun at the Bible Belt and its Born Again faithful. There is a hint by the end that playwright Robert Askins might have had more serious ambitions to take on organised religion itself via the medium of metaphor.
In any event, the two-hour performance takes place in a church social room that looks ordinary enough until events hot up, at which point designer Beowulf Borrit really earns his spurs.
It opens with a ranting prologue loosely based on the creation story and delivered by a possibly demonic puppet. That sets the tone for a sad tale of lost, lustful Christians somewhere in the Deep South.
Following the loss of her husband, Neil Pearson as Pastor Greg provides therapy for Janie Dee's flustered Margery. This comes in the form of a puppet class designed to rehearse an evening that will praise the Lord through performance.
Her three teenaged pupils all have serious psychological hang-ups. Timothy played by Kevin Mains is obsessed by sex and dreams of mourning Margery. Jemima Rooper as Jessica is shy and mousey behind thick spectacles but their problems pale into insignificance when compared with those of the last attendee at the class.
That is because Margery's son, Jason, has suffered from issues that go beyond normal teenage angst and eventually threaten all who come within reach. Harry Melling has a whale of a time in this role portraying a cringing boy whose glove puppet Tyrone is much more than a handful.
Depending on interpretation, one or the other of this duo is possessed by the Devil or, alternatively, Jason might be schizophrenic to a degree that is petrifying, even in a teen recovering from the loss of an inadequate father.
The upshot is a period of hilarious chaos with wild scenes that are deliberately offensive, excessive and, in one case, gratuitously pornographic.
By the end of proceedings, with the exception of Jessica, who lives out her fantasies through a raunchy puppet, everybody has been shown in their true colours with the implication that Bible bashing comes of the buy one get one free offer featuring hypocrisy.
While this is no Book of Mormon or Avenue Q and the material is a little thin to support the running time, at its best Hand to God delivers a wild evening that might be lacking in depth but not laughter.
Reviewer: Philip Fisher