Hapgood
Tom Stoppard
Hampstead Theatre
–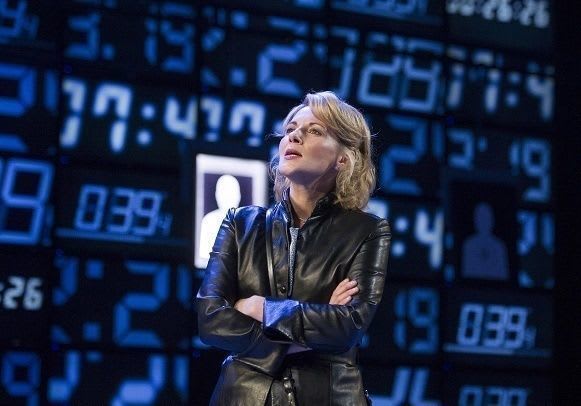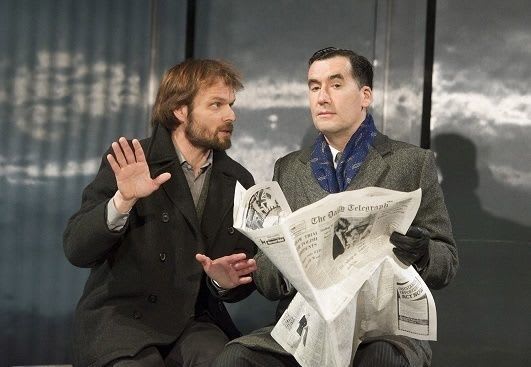 27 years ago when Hapgood was first (and, until now, last) produced in London, viewers might well have wondered why a serious playwright like Tom Stoppard had ventured into the murky world of John le Carré.
Indeed, modern viewers on seeing Howard Davies's polished production could well believe that this Cold War thriller had been written by the master of spy fiction rather than a purveyor of intellectually intriguing, multi-layered dramas for the stage.
There are some typical Stoppard indicators to disabuse those in the know. When a particle physicist turned quadruple agent starts talking about science, he does so in that patient, informative manner with which addicts of this playwright will be familiar.
The fiendishness of the plotting and depth of characterisation also set this play apart from the typical spy novel or movie, while the comedy elements are also characteristic.
Lisa Dillon plays Elizabeth Hapgood, affectionately known as "Mother" to her colleagues, and also a little boy who plays an integral part in the plotting.
She is a senior representative of the British Secret Service, presumably MI6, charged with running a team of agents in loose association with the CIA and opposition to the KGB.
However, back in the days when an Iron Curtain and Berlin Wall separated two warring ideologies, it was commonplace to plant your agents in the midst of the competition. Problematically, the enemy would be doing the same in reverse and also trying to "turn" your agent into a double agent.
Given that context, it is dangerous to get too deeply into the storyline for fear of giving away some of the many twists and turns that take place during a taut 2½ hours.
Instead, it is probably better to dwell on the dramatic personae who keep frosty Mother company during some harrowing times.
Her boss Blair, played with typical phlegm by Tim McMullan, is a cool customer who gives the impression, which may or may not be false, of being a bit of an upper-class twit.
More down-to-earth is Gerald Kyd's Ridley, a seasoned agent who gets embroiled in the complexities of double-crossing as the play opens in a swimming pool changing room with secrets passing backwards and forwards more regularly than a rugby ball in the heat of the action.
Completing the A Team is Alec Newman's complex Joseph, the turned Russian particle physicist cum spy. When more information than anyone intends mysteriously arrives in Moscow, he is the obvious candidate for scrutiny.
Only further into the play do we learn the identity of the father of Hapgood's young son, Joe, in a clever subplot that is almost as deadly as the main story.
Viewers can decide for themselves whether Tom Stoppard has written a piece of high-class hokum or something incredibly deep and meaningful, drawing parallels between spy rings and high-level physics, with a bit of family drama thrown in for luck.
In any event, Lisa Dillon is as good as ever, particularly when she is obliged to play a second role for laughs. The supporting cast also does the necessary in an engrossing drama that is greatly enhanced by a video wall comprised of 96 TV screens that complement Ashley Martin-Davis's deliberately simple but effective set.
Reviewer: Philip Fisher