Happy Birthday Without You
Sonia Jalaly
PaperMash Theatre
Roundabout @ Summerhall
–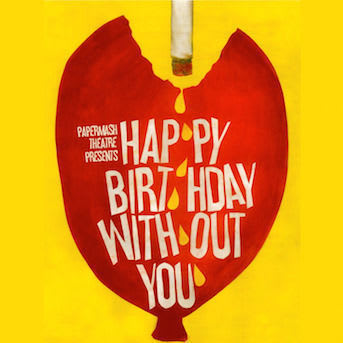 Every year, the Fringe throws up at least one show that has the ability to baffle some viewers so completely that they are unable even to hazard a guess as to its purpose or the creator's intention.
Happy Birthday Without You features its writer Sonia Jalaly in the persona of Violet Fox. She is an angry individual who blames her drunken mother for a lot.
The hour is built around a selection of Violet's unhappy birthdays from her arrival on the planet in 1987.
The pivotal event was the occasion when she didn't murder her mother.
There are bits of rap, strange stories that go nowhere, much unpredictable behaviour and, best of all, homages to three musical divas, which show that Miss Jalaly is a good mimic with a strong singing voice.
Reviewer: Philip Fisher