Harry Potter and the Cursed Child
Jack Thorne, based on an original new story by J K Rowling, Jack Thorne and John Tiffany
Sonia Friedman Productions, Colin Callender and Harry Potter Theatrical Productions
Palace Theatre
From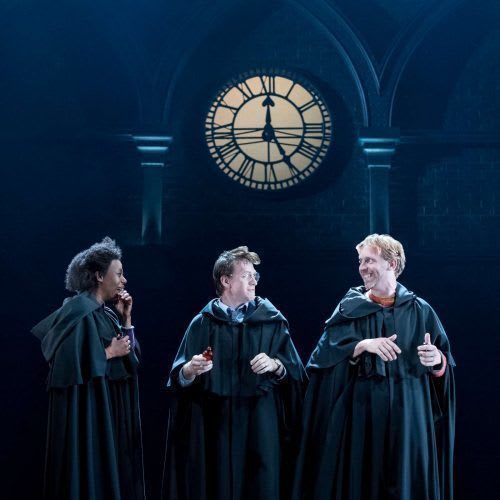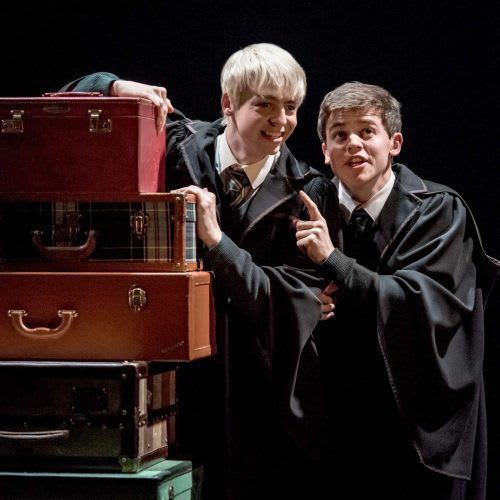 There has possibly never a stage phenomenon quite like Harry Potter and the Cursed Child.
The news that J K Rowling had agreed to a theatrical outing for everybody's favourite wizard caused frenzy on social media. When tickets for the show went on sale at over £500 for a family of four, 15 months' worth were snapped up in days. Now, some web sites are charging the impatient 10 times that amount.
This show was always likely to appeal to Potter junkies, as long as it did not offend anyone's sensibilities by diminishing their hero.
The big question was whether a script by well-respected playwright Jack Thorne, directed by John Tiffany (from an idea that the pair created alongside J K Rowling) with movement from Steven Hoggett, could also stand on its own two feet as a stage presentation. That was likely to require an entertaining tale and the kind of spectacle usually reserved for the biggest musicals in this town or any.
The answer is an indefatigable "yes", even if there is the odd slower passage as the fantasy gets extra-fantastical. That might be expected in a two-part production that eventually stretches to 5¼ hours, plus a decent break for dinner to fill the day.
From the moment that the curtain rises, the audience expectation of a spectacular day and night out is titivated by a series of sometimes bafflingly inexplicable special effects, complemented by a fantastic combination of music and movement, which sees Steven Hoggett and John Tiffany perhaps surpassing even the dizzy heights of Black Watch.
On the plot front, Jack Thorne has done his best to synthesise everything that is known about Harry Potter from the seven novels into an eighth work, now advancing the story 19 years and a generation.
At the adult level, Jamie Parker's 37-year-old civil servant Harry is happily married to Poppy Miller playing Ginny. Their closest friends are Paul Thornley as irritating joker Ron Weasley and Noma Dumezweni at the peak of her powers in the role of his ministerial wife, Hermione Granger.
This quartet spends most of the play chasing around after their 14-year-old children, though the central trio sees little of Rose Granger-Weasley. Instead it comprises a fine team of relatively unknown actors Sam Clemmett, Anthony Boyle and Esther Smith respectively portraying angst-ridden young Albus Potter, Draco Malfoy's surprisingly likeable boy Scorpius and the plucky love interest, Delphi Diggory.
Clearly plot spoilers will not go down well but suffice to say that most of the excitement is generated by the efforts of the youngsters to do a Doctor Who with the help of a confiscated, stolen time turner. This gets them into masses of trouble but might also alter the course of history, changing and saving lives you might safely wager.
The swashhbuckling first half gives way to something much darker and at times frivolously far-fetched at the start of Part 2, before a final hour that hits a dramatic peak, which could not fail to stir the hearts of all present. Along the way to please the punters, many favourite characters from the series make characteristic appearances, this critic's favourite Moaning Myrtle charmingly played by Annabel Baldwin.
Potter freaks will undoubtedly reckon that they have obtained good value for money, even at the extortionate prices for the full day. They will get most from the show, since some of the best jokes and dramatic twists require the kind of knowledge that would require a post-graduate degree in Pottery e.g. ideally find out who Neville Longbottom is before turning up or at the very least read the programme synopsis.
Less predictably, even the uninitiated are likely to enjoy the spectacle, the magic, a few surprises and a series of good all-round performances in a production that could run forever in the West End and will inevitably get franchised around the world.
For anybody unable to get to London or find tickets other than on the black market at those ludicrously inflated prices, the script is published by Little Brown on 31 July.
Reviewer: Philip Fisher