Harvey
Mary Chase
Birmingham Repertory Theatre
Theatre Royal Haymarket
–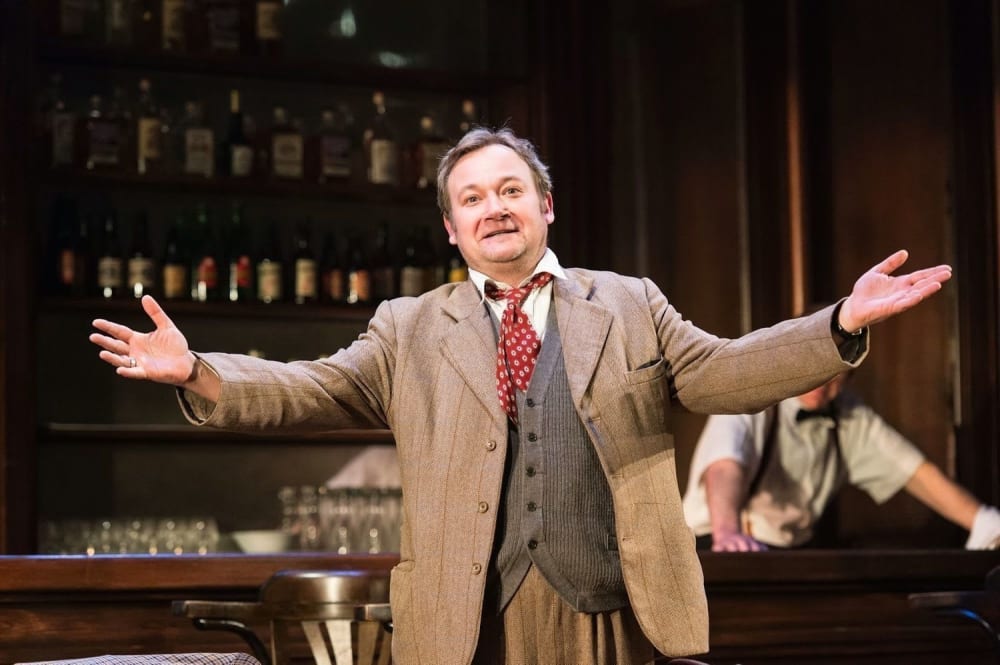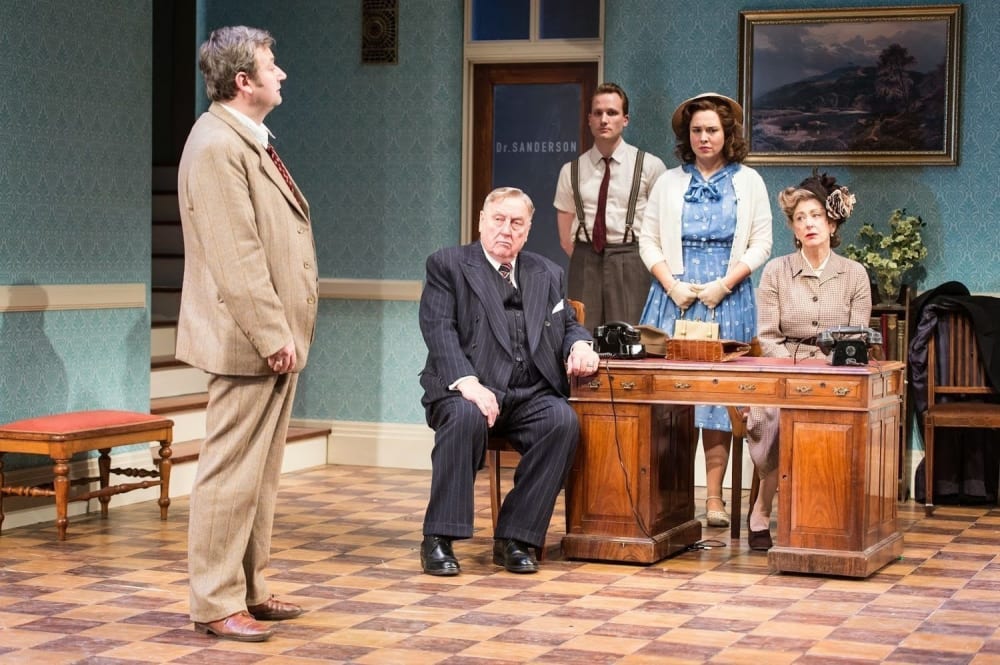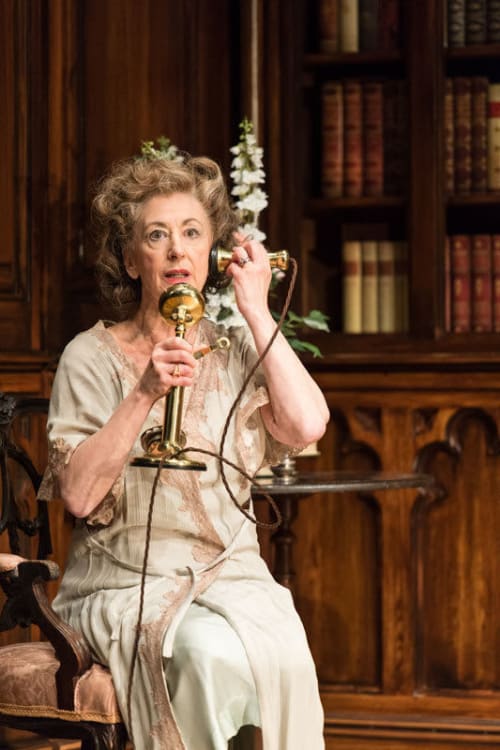 Many readers could well regard the 1950 film version of Mary Chase's play, first seen on Broadway six years earlier, as one of the finest of all time.
The sight of James Stewart convincingly playing Elwood P Dowd alongside an invisible, man-sized white rabbit is perhaps one of the most memorable that the silver screen has to offer.
Now, Lindsay Posner brings the original stage version to the West End for a limited run with the dual attractions of James Dreyfus and Maureen Lipman to entice in the punters.
65 years on, in an age that values gritty realism and gutsy action way above gentle charm, you would imagine that Harvey might feel dated and passé.
That is not the case in a work that is genuinely funny and eventually reveals itself to be an allegory about contemporary life today, as much as in the middle of the last century.
The central conceit sounds as mad as the protagonist. James Dreyfus plays a genial but wealthy drunk who happily shares his lazy lifestyle with the titular rabbit, oblivious to the reactions of those whom he meets.
Unsurprisingly, this drives his prosaic sister Veta Louise and niece Myrtle Mae to distraction. Maureen Lipman enjoys herself in the former role as a dedicated social climber billeted by her lack of funds in her brother's most unusual but lavishly furnished household, designer Peter McKintosh's vision of the library an absolute gem.
Eventually, after an extremely embarrassing party, Veta Louise takes the extreme step of requesting the assistance of a friendly judge, Desmond Barrit on top form, to have Elwood locked away in a mental asylum.
This revolves the set, moving the action to a private sanatorium run by David Bamber's nutty psychiatrist. There, the comedy moves into overdrive with a couple of minor love stories in the background, in one of those dramatic set-ups in which it is impossible to distinguish the mad from the sane.
The confusions are compounded after the interval, as we realise that Elwood is not so much a madman as a prophet whose nature is better than those of everyone else put together.
His approach to life allows some pertinent philosophical questions about contemporary values to be debated prior to an ending of the kind that has largely gone out of fashion.
Harvey contains much that is pleasantly amusing and a couple of scenes that are hilarious, the first of these involving a switch of portraits.
James Dreyfus gets Elwood P Dowd exactly right, portraying him as a laid-back but happy drunkard whose hallucinations, rather than repelling, turn him into a sympathetic and ultimately lovable figure.
While the audience may take a little time to tune in to an old-fashioned play about fantasy and happiness, by the end of the 2¼ hours most will have enjoyed the kind of evening that is both very funny and a truly uplifting expression of the human spirit.
Reviewer: Philip Fisher