Heather
Thomas Eccleshare
Dancing Brick
Summerhall
–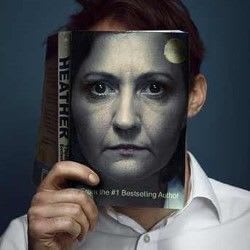 Heather comprises three relatively distinct phases within only 50 minutes.
The opening scene shows the building online relationship between Harry, an editor, and shy Heather, the next J K Rowling and his potential crock of gold.
Following their interchanges and a runaway hit, we move on to witness a series of fraught prison interviews between Tariq, a rapist and mass murderer, and an unlikely visitor.
Finally, there is a ten-minute burst of fantasy movie, brought to life by the play's two actors, Ashley Gerlach and Charlotte Melia, helped by director Valentina Ceschi.
There are a number of plot inconsistencies but Heather presents good, undemanding entertainment which will sell well and is already booked to tour.
Reviewer: Philip Fisher