Hedda Gabler
Henrik Ibsen, in a new version by Patrick Marber
Lyttelton Theatre (National Theatre)
–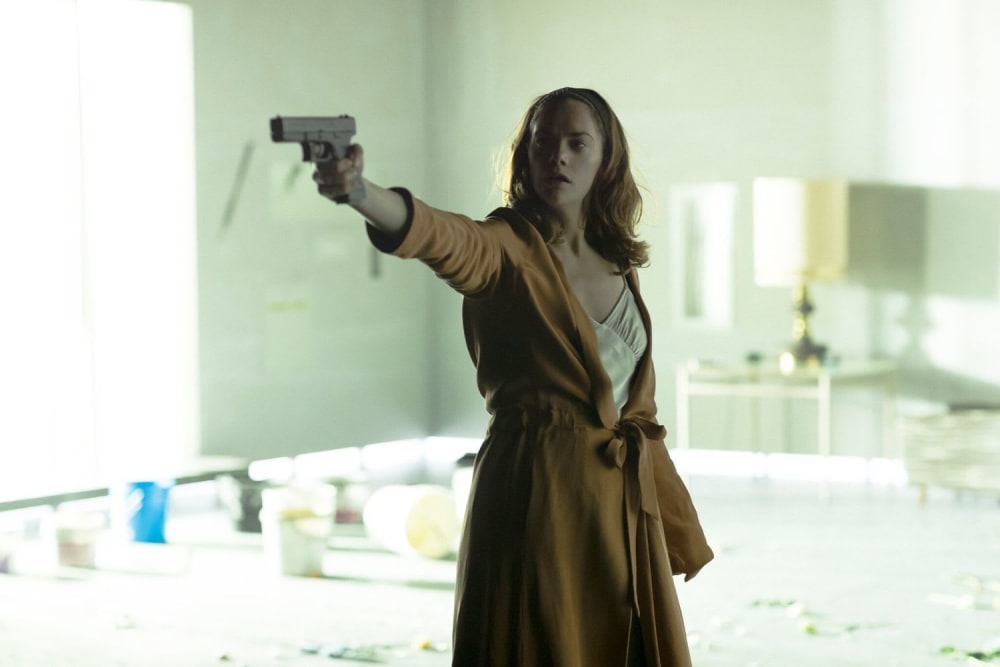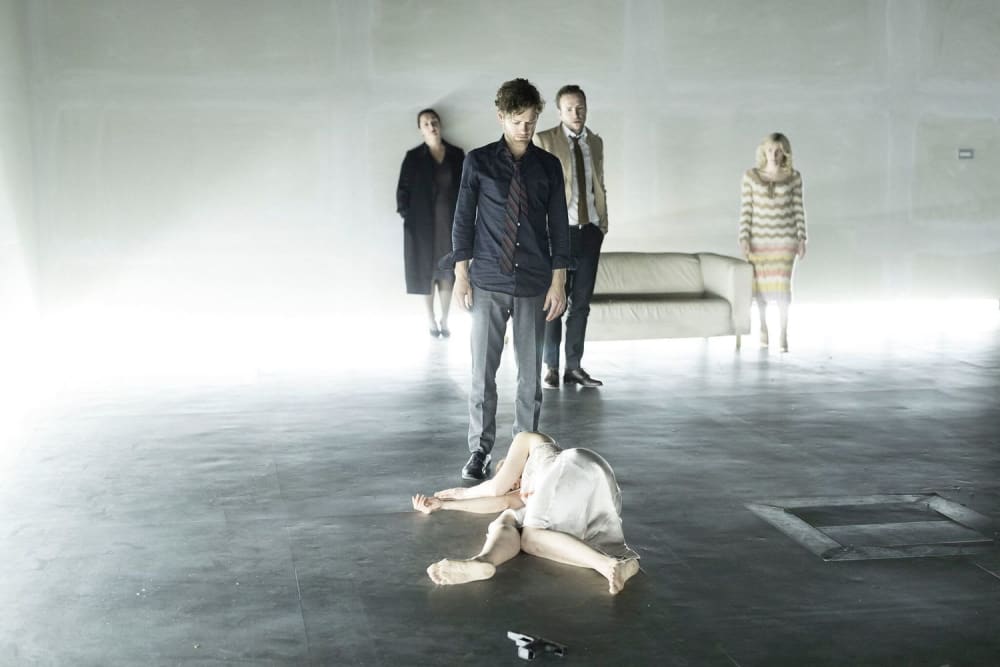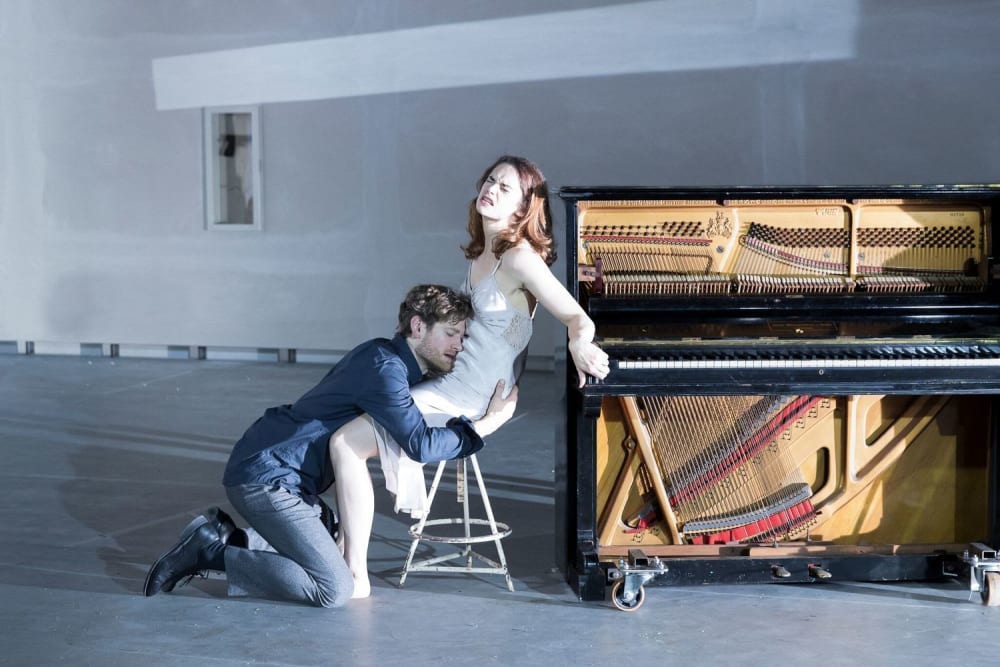 What would you get if you put together an Ibsen classic with a modern makeover by Patrick Marber, already revered for a similar project that became After Miss Julie, and the ascetic aesthetic of cultish director Ivo van Hove?
Anyone wishing to know the answer should trip along to the National at some point in the next few months to enjoy (one hopes) this extreme, contemporary movie-influenced take on Hedda Gabler with hearts never far from sleeves throughout a highly emotional evening.
Visitors will immediately realise that they are in the rarefied, non-naturalistic world of Ivo van Hove (making his NT debut) when they see the wide-open stage spaces of what looks like a warehouse converted into a rehearsal studio. Any lingering doubts will be dispensed with thanks to the characteristic side-lighting that Jan Versweyveld uses to illuminate his stark but often beautiful settings.
This is the new apartment of Ruth Wilson taking the title role and Kyle Soller playing her new American husband, aspiring academic Tesman.
From the start, this seems an odd marriage in that hatred appears more familiar to the newly-weds than love although, given the opportunity for a bout of schadenfreude, common ground is reached.
Like the Macbeths, the couple also have common ambitions, not to mention a lifestyle that will be difficult to keep up if the man of the house does not get his professorship sooner rather than later.
The arrivals of a stream of visitors (via the auditorium entrance doors) will either bring unity or disunity. Kate Duchêne's cloying Aunt Juliana clearly has far more love for the young man than his sneering wife can muster.
When Sinéad Matthews playing a distressed Thea Elvsted arrives, having deserted her older husband, Tesman seems overly familiar, while Hedda can give a cynical aura of threatening rather than comforting her jumpy friend.
One reason might be the new arrival's passion for Chuk Iwuji's Eilert Lovborg, a man desperately trying to overcome the addictive excesses of youth and on the brink of fame and fortune as an author. Rather than seeing him as a rival, the sometimes fiery Tesman is unexpectedly supportive.
The party is completed by cool, calculating Judge Brack. Rafe Spall gives this phlegmatic hedonist a chilling, almost murderous demeanour although, like each of the other men, he is in thrall to the titular heroine.
These are roughly the ingredients that Ibsen used to shock Norwegians in 1880 but they are mixed in a somewhat different fashion for Londoners 136 years later.
Ruth Wilson towers over this performance, joining the lengthy ranks of female performers who have excelled in 2016. Seemingly unconcerned about the illogicalities that bringing the story into the 21st century almost inevitably lead to, not to mention this director's partiality for inexplicable mood swings, especially in a dazzling floral mad scene, she perfectly inhabits the body and mind of someone who might be wicked, misguided or simply going insane.
Whichever of these it is, her performance gives the other actors the opportunity to fire off Hedda's eccentric personality, building to a dramatic finale that even overcomes a symbolic excess of tomato ketchup, which threatens to turn a gripping drama into literally tacky comedy.
On this occasion though, Patrick Marber, Ivo van Hove and co. hold it together throughout a 2½-hour production that has a surprising amount of humour and rarely loses tension, even if it may drift a little far from the original for some tastes.
Hedda Gabler will be broadcast by NT Live to cinemas around the world on 9 March with encore performances from 23 March.
Reviewer: Philip Fisher