Henry V
William Shakespeare
Shakespeare's Globe
–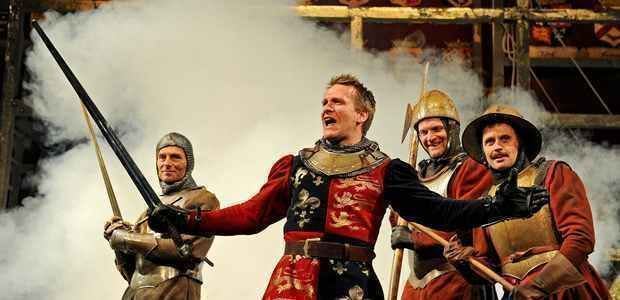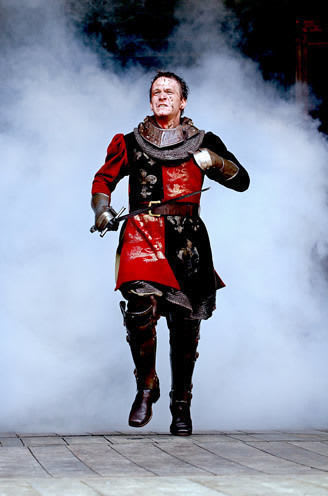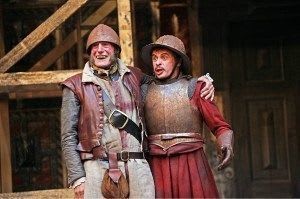 The closing play of the Globe to Globe Season and the opener for the theatre's summer programme is a typical Dominic Dromgoole Globe production with the laughs maximised to appeal to this theatre's unique audience mix.
Jamie Parker, who played young Hal opposite the award-winning Roger Allam in the Henry IV plays, now visualises the young whipper snapper grown to maturity. In the sequel, he has a part made famous on stage and screen by theatrical nobility such as Lord Olivier and the newly anointed Sir Kenneth Branagh and plays him as a human and generally humane king.
As anyone would probably wish, the actor really peaks in a series of naturalistically delivered soliloquies, especially memorable when taking his men into the breach and then looking forward warily to the potential woes of St Crispin's Day when his army must take on their much longer French counterparts.
He also does well in lighter vein jousting with his men and then wooing theatrical debutante Olivia Ross as French Katherine, his future Queen, and it is on these occasions that Parker's Henry seems most at home.
This is such a jovial monarch, despite the early dispatching of a trio of treacherous spies, that his decision to massacre prisoners after the Battle of Agincourt comes from left field, partly as a result of a little overly judicious editing earlier on.
This means that, for the most part, the King comes across as the kind of irrepressible national hero whom we must all be hoping to follow in a sporting summer during which, following the Jubilee celebrations, even the least jingoistic Englishman might begin to take an interest in the country's sporting endeavours.
This is not a solo show and it is noticeable that the best opportunities to supporting actors come to those playing what one might normally regard as minor roles.
Brendan O'Hea may not have a Welsh name but he enjoys the comedy that an actor can generate as Fluellen with a comic part built to its limits and, maybe even a little beyond, for this production. The trio of Sam Cox, Paul Rider and David Hargreaves respectively playing Pistol, Bardolph and Nym also provide rich entertainment.
Similarly, Brid Brennan, narrating with her Irish lilt and great care for her listeners, plays a Chorus who makes half a dozen helpful appearances, guaranteeing that we never lose sight of the big picture.
Jonathan Fensom's traditional design, with a novelty in the present era, period costumes, is complemented by Claire van Kampen's music which is played on instruments that have long since gone out of fashion such as a couple of sackbuts, a slide trumpet and a hurdy-gurdy.
This may not be the most exciting rendition of Henry V that one could hope to see but its firm allegiance to traditional values should prove appealing to Globe visitors.
Reviewer: Philip Fisher