High Society
Music and lyrics by Cole Porter, book by Arthur Kopit
Old Vic Theatre
–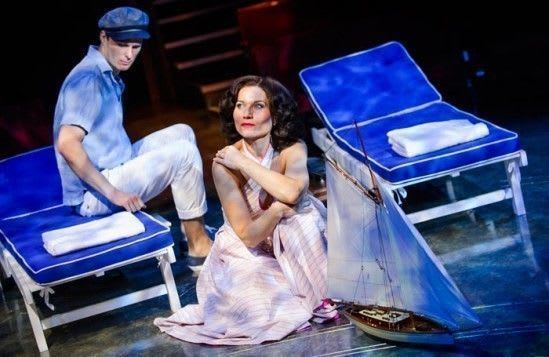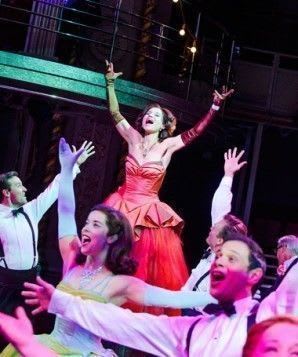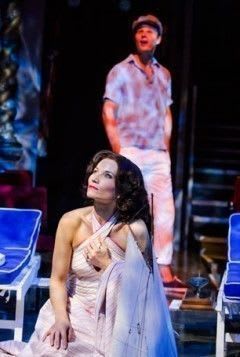 Kevin Spacey ends his tenure at the Old Vic on a high with a delightful production of Cole Porter's finest musical, played with great ingenuity in the round.
The Artistic Director is, in a way, regressing ten years, since The Philadelphia Story on which High Society was based was one of his early successes at the venue.
This time around, actress turned director Maria Friedman directs an enthusiastic cast, immensely helped by Australian import Nathan M Wright's talent for circular choreography, which peaks with "Let's Misbehave".
By then, the audience has become familiar with Tom Pye's clever set but even so when two pianos emerge from beneath the stage to inspire a duel between Joe Stillgoe and musical director Theo Jamieson it is still a delightful surprise.
The strength of this musical comedy romance lies in two directions. The book drawn by Arthur Kopit from Philip Barry's play is charming, featuring the twisting paths that love will follow before finally finding its true home.
It gets there so that by the end, as triple romance blooms, even the hardest-hearted might be reaching for their handkerchiefs to stem tears.
That is only part of the appeal, since Cole Porter graced this work with a stream of popular hits that just keep coming and most of which have stood the test of time, close to 60 years after they were composed for the iconic film featuring Bing Crosby, Grace Kelly and Frank Sinatra.
The plot follows the unorthodox and unsettled but very rich Lord family, commencing on the eve of nuptials for elder daughter Tracy played by Kate Fleetwood and boring George Kittredge, Richard Grieve.
However, much happens before the wedding bells have a chance to ring. Most significantly, Tracy's handsome ex, C K Dexter Haven, played by Rupert Young sails in on a luxurious yacht.
He brings in tow a couple of lowbrow journalists. It could be argued that Jamie Parker as archetypal, hard-drinking hack Mike Connor and Annabel Scholey playing photographer Liz Imbrie get the pick of the songs, first with "Who Wants to Be a Millionaire?" and then "Well, Did You Evah?", both shared with the company on this occasion.
The home team, ignoring oodles of domestics, also contains Ellie Bamber, sweetly precocious in the role of "double brat" Dinah Lord, and three parents.
As part of the kind of intricate comedy plotting in which Shakespeare delighted, there is a mistaken identity meaning that both Christopher Ravenscroft as father Seth and Jeff Rawle, intoxicating as drunken lecherous Uncle Willie, share the paternal duties opposite Barbara Flynn's Mother Lord.
However, most viewers will take away fondest memories of Kate Fleetwood (possibly a stage surrogate for her director Maria Friedman), thanks to her magical creation of Tracy. The actress combines perfect comic timing with a wicked, seductive glint in the eye and a sweet singing voice at its best when she and Dexter eventually find "True Love".
After a tricky start all of 11 years ago, Kevin Spacey has proved to be a tremendous asset to London theatre and this is a fitting finale to what will be seen, in retrospect, as a highly successful period in charge of a theatre that might otherwise have been dark for a decade.
Matthew Warchus will have a lot to live up to but his opening season suggests that the new Artistic Director will hit the ground running.
Before that, though, the crowds are bound to flock to the Old Vic enjoy this special evening.
Reviewer: Philip Fisher