Hindle Wakes
Stanley Houghton
Mint Theater Company
Clurman Theatre, Theatre Row, New York
–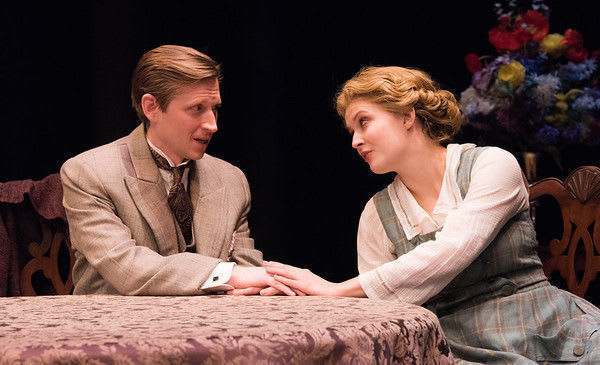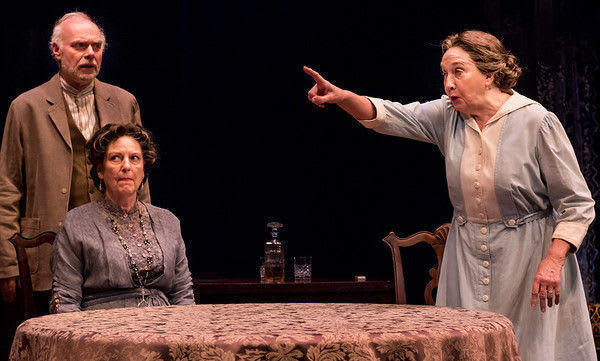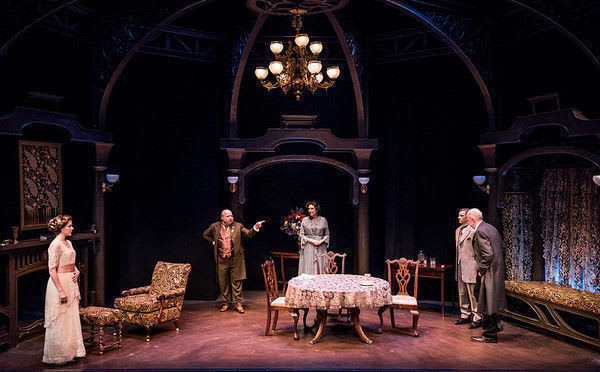 Hindle Wakes is a cracking play that richly deserves this opportunity offered by Mint Theater Company, whose mission is to revive classics for new audiences, with a preponderance of plays from the United Kingdom in the repertoire.
Their lovingly crafted production, brought to the stage under the direction of Gus Kaikonnen, is graced by a set from Charles Morgan that uses an iron frame like a halved bird cage, which symbolises the machinery in the cotton mills which fuel the Lancastrian town of Hindle c.1912.
The evening opens in the home of a senior millworker Christopher Hawthorn and his wife, respectively played by Ken Marks and Sandra Shipley. Their equanimity has been shaken by the behaviour of their daughter Fanny, whose alibi for a mysterious weekend is literally washed away.
After significant pressure, Rebecca Noelle Brinkley's character reveals an unlikely story, causing chaos in three families for the next 2¼ hours.
A weekend of seaside fun in Llandudno with a weak-willed young man would mean nothing today, even when it cut across class and financial boundaries but in the years before The Great War, the world had a different set of moral values.
Before his drunken flirtation with the pretty employee of his father's mill, Jeremy Beck's Alan Jeffcote was affianced to the noble Beatrice, played by Emma Geer. She is the daughter of a local mill-owning dignitary with a knighthood but the kind of hypocrisy of an arch politician today.
Alan's jaunt leads to dissension between his affluent parents. Father Nat is portrayed by Jonathan Hogan as a good man in every sense, while Jill Tanner as his wife is more of a pragmatic society animal.
This set-up provides rich material for philosophical debate about morality and societal values then, and to a degree, now.
Stanley Houghton, who sadly died young soon after this play first saw the light of day, has created a well-made play that is consistently gripping and throws up a truly Ibsenite heroine in the highly independent Fanny, a memorable figure depicted as filled with passion but also good sense by Miss Brinkley.
Jonathan Bank's Mint has done a fine job in bringing Hindle Wakes to the stage and there is only a single criticism of this superb production.
We are all familiar with colour-blind and gender-blind casting. On this occasion, there is an epic case of accent-blind casting. With a couple of honourable exceptions, it might have been better for the actors to skip their limp attempts at accents from the North West of England, which are off-putting for Brits and, judging from comments overheard in the interval, unintelligible for some New Yorkers.
Regardless of that quibble, if you are within reach, don't miss a rare opportunity to see a worthy and highly enjoyable play from the past given a fine Off-Broadway revival.
Reviewer: Philip Fisher