Hindle Wakes
Stanley Houghton
Octagon Theatre Bolton
Octagon Theatre, Bolton
–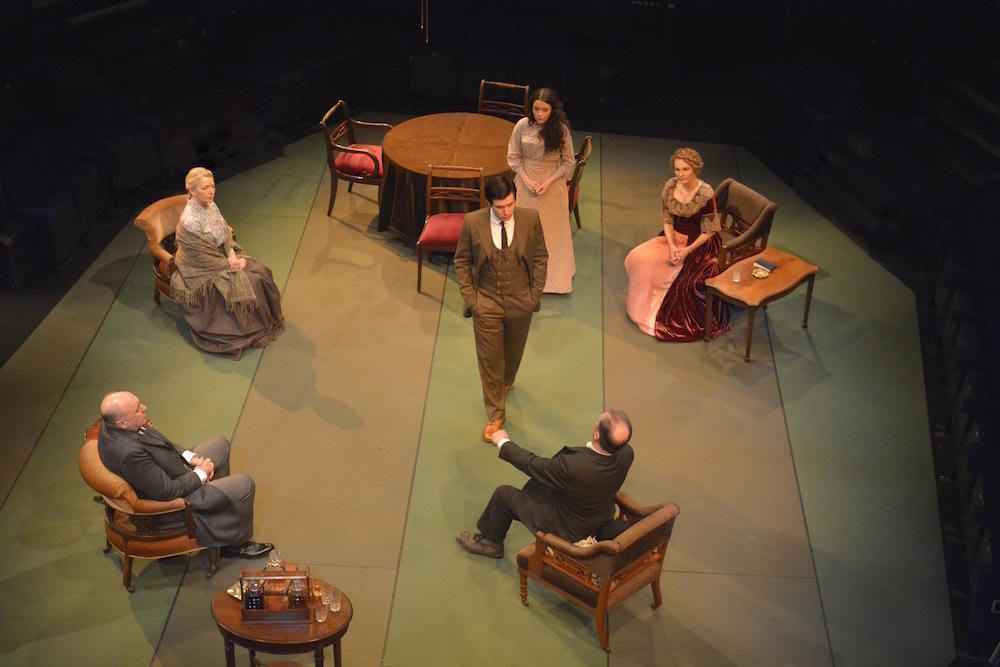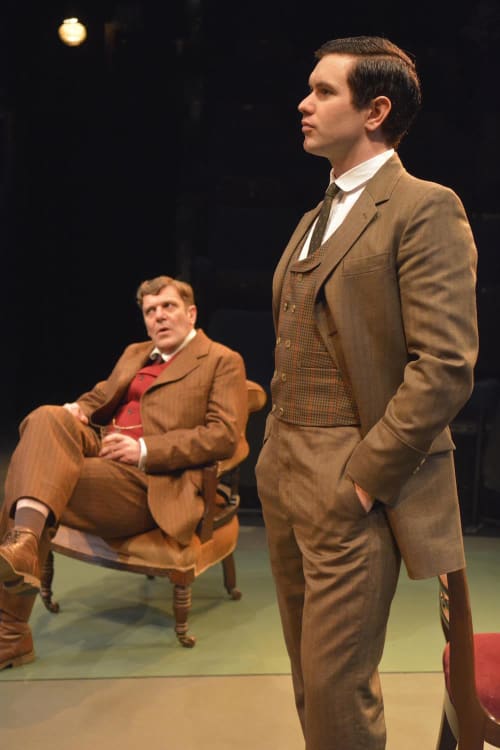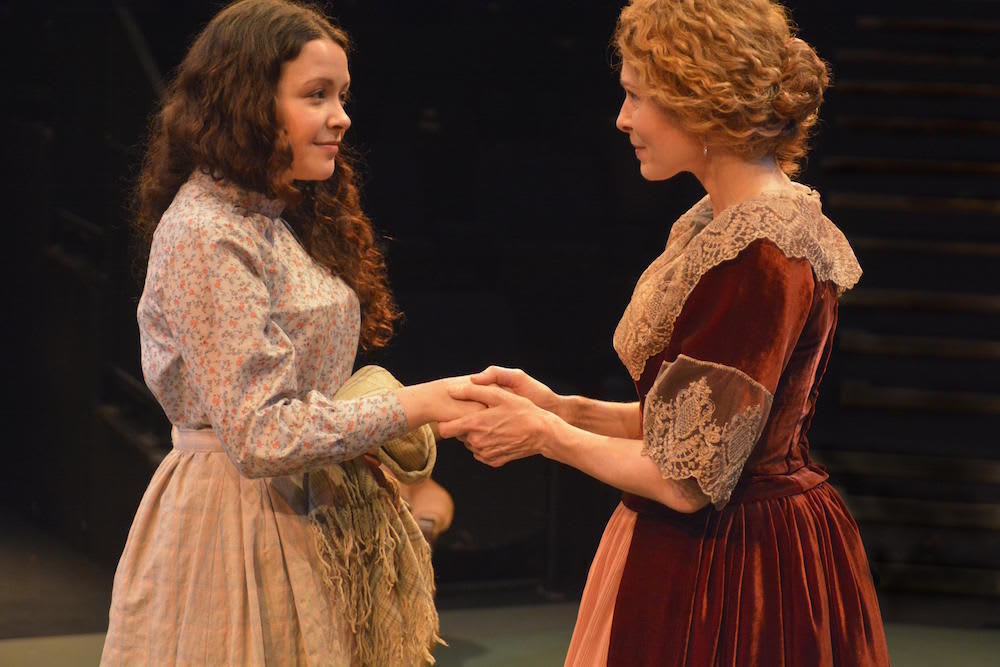 After last year's Hobson's Choice, the Octagon has once again looked to the Manchester School of playwrights from a century ago for a Lancashire comedy to lighten the winter months.
For a comedy it certainly is, even though it deals with issues that shocked London audiences of 1912—not least hearing northern accents on the London stage—and the character of Fanny Hawthorn clearly is influenced by some of Ibsen's heroines.
Set in the milltown of Hindle during the Wakes Week holiday, young Fanny, who works in the mill, has gone to Blackpool with her friend, but ran off to Llandudno for the last weekend with the mill owner's son, Alan Jeffcote. A tragic event forced their secret out, and the parents of the two youngsters get together to decide what must be done.
The cast of characters is carefully planned to give a range of viewpoints on the subject. Fanny's mother is clear that the couple must marry, and her husband, while in agreement, is cautious about approaching his old friend Jeffcote, who it turns out agrees entirely. However his wife doesn't want her son to marry beneath him.
Alan happens to have a fiancée, Beatrice, who loves him but believes he should "do the right thing", but her father, Sir Timothy Farrar, wants the marriage to his daughter to go ahead—until it is suggested he may have to support them.
It isn't until the closing stages that Fanny herself speaks up and becomes the Ibsen-style feminist, speaking of her dalliance with Alan as a man may refer to an illicit liaison with a girl: "someone to have a bit of fun with, an amusement, a lark". Modern audiences may agree with her and ridicule Alan's self-importance and snobbery, but this would not have been so in 1912.
David Thacker's production is a little uneven at the moment. The main issue is with the pacing. If you've seen those old British comedy films, everyone speaks at a hundred miles an hour, and so the funny lines are coming thick and fast. The first act here is rather too slow and pensive, and the long speeches look like set pieces rather than natural dialogue.
Where it does take off is when a couple of actors with a good sense of comic pacing and timing are allowed to run with it. There are some lovely moments between James Quinn's Nathaniel Jeffcote and Russell Richardson's Christopher Hawthorn, both tender and funny.
After the interval, there are more of these pacier moments, and so the story seems stronger and the comedy funnier. Colin Connor milks all of the available comedy out of Sir Timothy, Tristan Brooke is every bit the expensively educated but stupid rich kid Alan, Barbara Drennan's Mrs Jeffcote puts on all the airs and graces of the middle class woman trying to hide her humble past and Kathy Jamieson is the hard-working, moral housewife trying to get the best for her family.
Natasha Davidson's Fanny Hawthorn is silent for most of the play, but certainly comes into her own with a rousing scene with Alan towards the end. Sarah Vezmar has just one short scene as Beatrice, which she performs with great passion, and the cast is completed by Anna Wheatley as maid Ada.
The attitudes seem quaintly old-fashioned now, but the play somehow still works on its own terms. The production isn't consistently successful, but there's enough to enjoy in this relatively short play to make it worth a look, and I'm sure the comic sensibilities of a strong cast will improve the pace during the run.
Reviewer: David Chadderton