Hir
Taylor Mac
Bush Theatre
–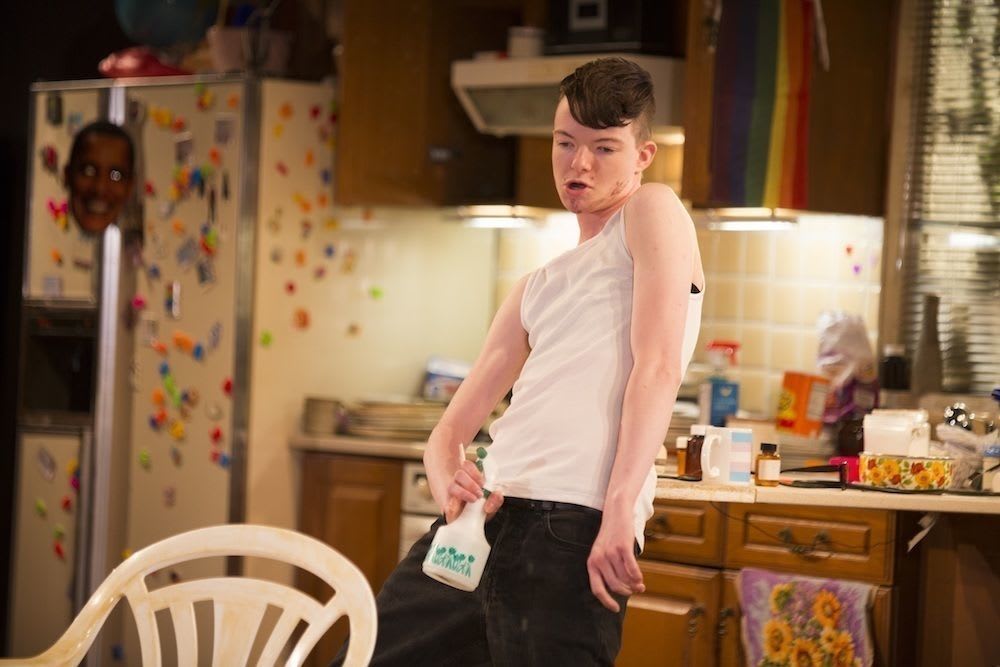 In the field of gender politics, America has long appeared to be about a generation ahead of us.
While Britain has embraced the first three branches of LGBT recognition, very few on this side of the Atlantic will be prepared for the transgender tide that has been building and is set to make a massive impact on the arts and life in general.
Taylor Mac is bidding for similar recognition here, having built a growing reputation off-Broadway and more widely in the States.
Hir is a short, composite word intended to convey neutrality of gender. It also indicates the confusion felt by the play's youngest figure Griffyn Gilligan's, Max and to a lesser degree, both hir father Arnie and mother Paige, respectively portrayed by Andy Williams and Ashley McGuire.
The drama plays out in the collapsing Californian home of what must once have seemed to be a typical nuclear family as they await the return of Arthur Darvill's Isaac, a recently discharged Marine. Its state with clothes piled everywhere, cupboards emptied and littered letters (coincidentally indicating gender uncertainty) acts as a metaphor for years of turmoil that have affected all four characters.
Arnie, having lost his plumbing job to a female Chinese immigrant, suffered a stroke. His unsympathetic, alpha male wife, taking revenge for years of mental torment, now dresses him as a transvestite clown and treats the monosyllabic invalid as an instrument of cruel fun, feeding him tranquilisers and gender-loosening oestrogen.
17-year-old, transgender Max is heading the other way, courtesy of testosterone and the overpowering Paige.
The return of the prodigal doesn't quite go to plan either, Isaac having been ditched by the Marines when his hard drug habit was discovered.
Unusually, in this unorthodox comedy it is the younger generation that is keenest on restoring the status quo, Isaac shocking Paige by attempting to tidy up both physical and mental spaces.
Nadia Fall directs a strong cast, every member of which really commits to a two-hour-long work that could otherwise have seemed absurd and close to pointless. The question that many seeing this American import will ask is whether investigating a painfully serious subject through the medium of knockabout clowning and sitcom does it justice.
In the final analysis, Hir is an undisciplined but thought-provoking piece that challenges societal norms but does not necessarily generate as much sympathy and understanding for the predicament of Max as a more serious treatment might have done.
Reviewer: Philip Fisher