Hiraeth
Buddug James Jones
Underbelly, Cowgate
–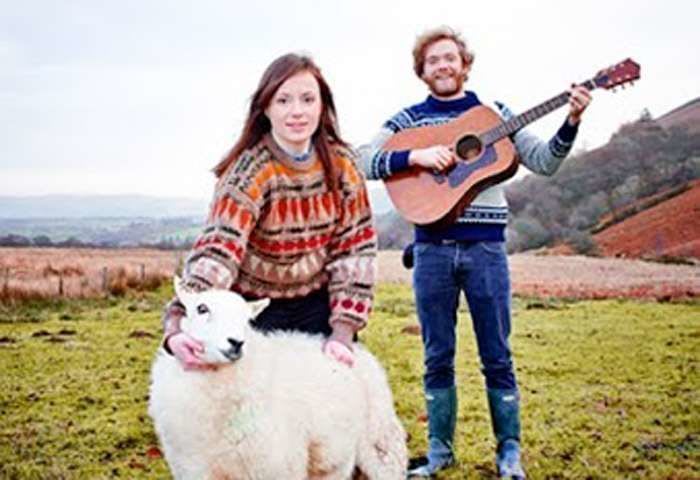 In the edgy, exciting world of the Edinburgh Fringe, to describe a show as feelgood or worse sweet might meet with howls of derision.
However, Hiraeth is an old-fashioned delight, complete with folky songs, which suggests the influence of another Welsh act, Hugh Hughes and Hoipolloi.
For a delicious hour, Buddug James Jones, aided by the hard-working actor/guitarist Max Macintosh, tells her own story using appropriately low-tech props.
A quote from the press release catches the mood of the piece. "Hiraeth is a Welsh word with no direct English translation; it is a mix of longing, yearning, nostalgia, wistfulness and desire—a pride you feel for your roots and a sadness for the loss of a way of life".
Buddug was brought up on a farm on the Ceredigion-Carmarthenshire border that has been in her family for centuries. The locals are Welsh-speaking and regard a journey to the nearest town as an adventure.
When Buddug decides to leave her boring existence for the bright lights of London, it causes shock all round, well conveyed by the put-upon Macintosh, who switches between many roles at high speed but hardly invisibly.
However, our hostess sticks to her guns and we follow her departure and new life, which does not fulfil all of her dreams bit does leave her significantly wiser.
There are laughs and tears, both on and off stage, in a charming piece directed by Jesse Britton that has already won an Ideastap Underbelly Award.
For those that are suffering from Fringe fatigue, this is the perfect antidote.
Reviewer: Philip Fisher