Hirsch
Alon Nashman and Paul Thompson
Stratford Festival Canada
Pleasance Courtyard
–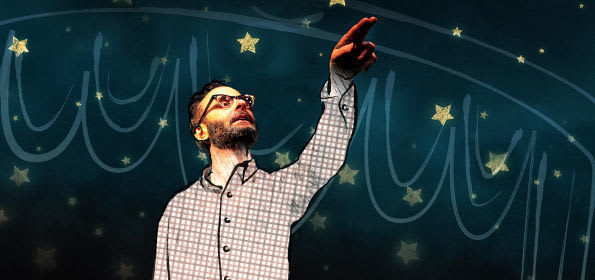 John Hirsch was clearly an extravagant character. It seems that Alon Nashman who tells his tale is made in the same mould.
Indeed, viewers might well see Hirsch the play as being as much about the co-writer / performer as his perceived subject.
The story starts in Hungary with the birth of a Jewish baby in 1930. 13 years later, he is tragically orphaned by the Nazis and takes time to find a new home, facing multiple rejections before Canada invited in the future theatre director.
Despite retaining his accent, the flamboyantly moody young man became one of Canada's most significant theatre directors of the 1960s-1980s, especially remembered for his efforts at Stratford Festival in Ontario, where he was twice Artistic Director, as well as ground-breaking work with the Canadian Broadcasting Corporation.
The gay Hirsh's eccentricities are constantly brought to light by Nashman, who is over-directed, props abounding, which means that the stage manager regularly risks upstaging his supposedly solo star.
By the end, viewers will definitely know a fair amount about John Hirsch, who sadly succumbed to AIDS just shy of 60, but they might also depart believing that this series of snapshots contains more invention than is usual in biographical plays.
Reviewer: Philip Fisher