Hive City Legacy
Busty Beatz, Lisa Fa'alafi, Yami 'Rowdy' Lovenberg and a league of Extraordinary Femmes
Roundhouse and Quiet Riot
HOME, Manchester
–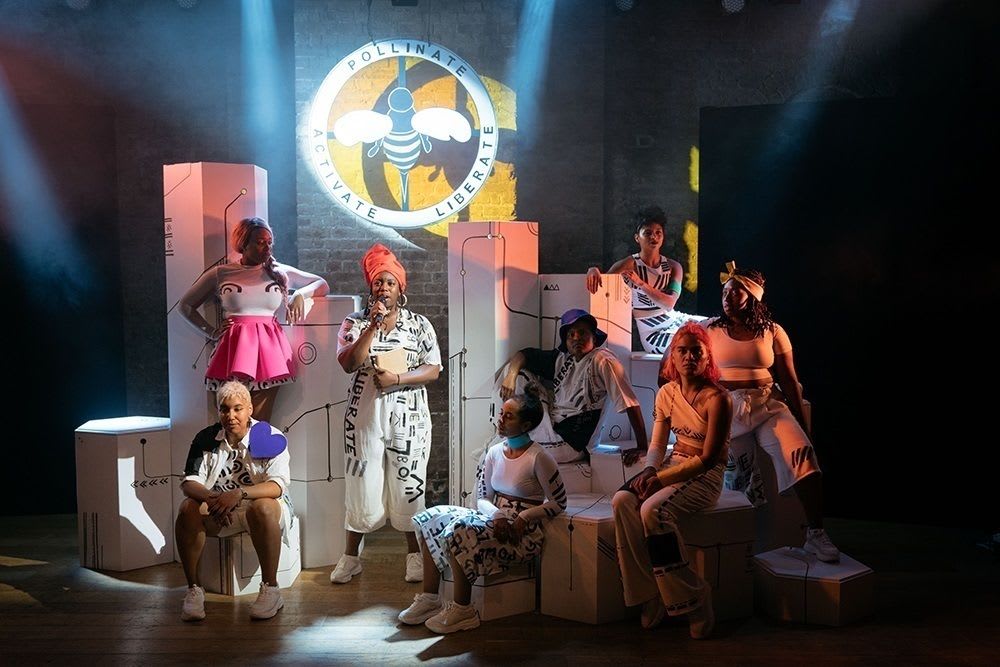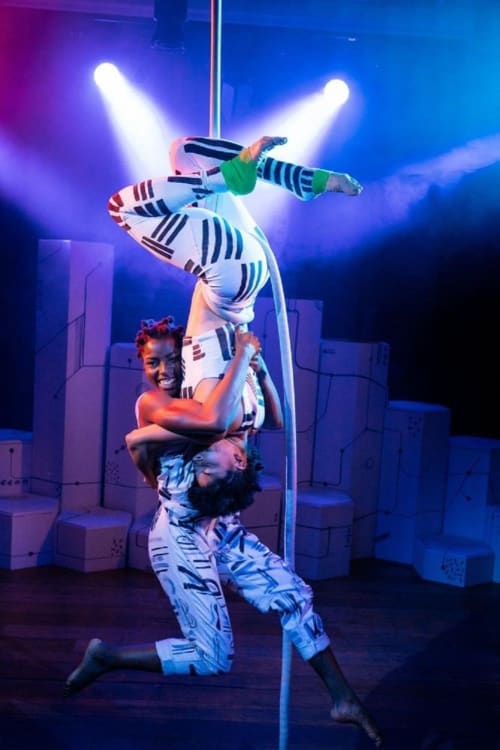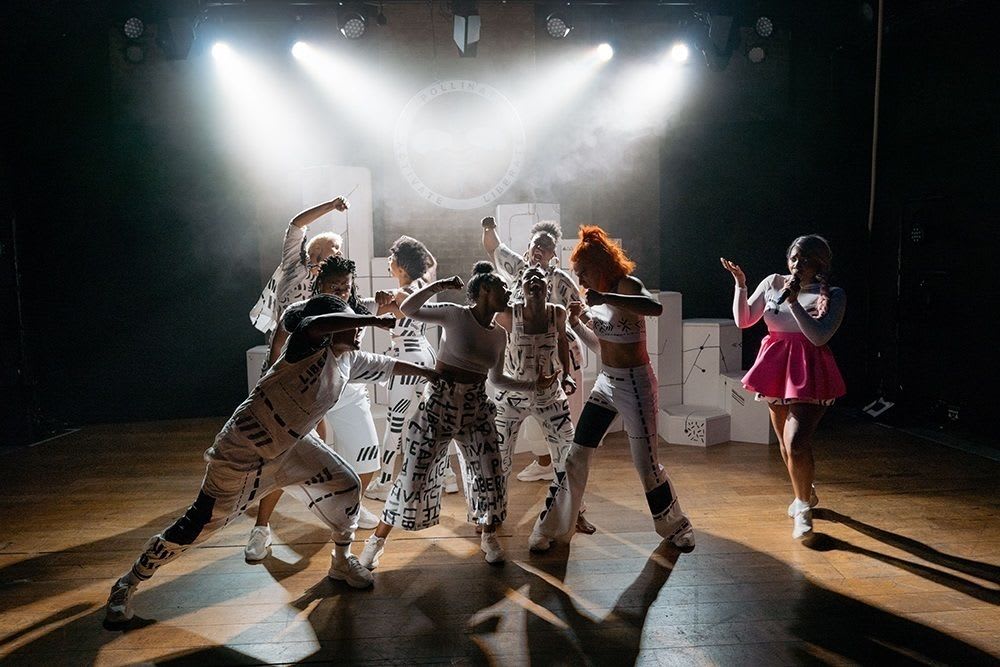 Expressing outrage on stage is tricky. Being lectured or hectored for a couple of hours can be tedious no matter how strongly you might agree with the viewpoints expressed. Hive City Legacy features a stylish solution to this problem: although the subject matter is serious, the manner of expression is riveting and dynamic.
Hive City Legacy is a journey of discovery: a child peaks through a randomly stacked collection of boxes, chasing a spotlight, before feeling compelled to join in with the energetic dancing of a group of Extraordinary Femmes who appear out of nowhere. The eight Extraordinary Femmes share their experiences of the debilitating effect of encountering everyday prejudice, body shaming and general alienation.
Busty Beatz wrote and developed the show, along with director Lisa Fa'alafi and choreographer Yami 'Rowdy' Lovenberg and the cast. With so many talents involved, it is hardly surprising that Hive City Legacy is a glorious mixture of styles. The most outstanding feature is the choreography by Lovenberg and the cast. It is highly energetic yet surprisingly varied opening with a martial, foot-stomping call-to-arms but encompassing also an eerie tube journey conveying the sense of creeping alienation in daily life.
The physical aspects of Hive City Legacy are not limited to dance. A length of rope suspended from the ceiling becomes both a means of restricting freedom and of emancipation facilitating a breathtaking display of acrobatics. The cast explaining how taking up exercise had positive results serves to illustrate the unexpected benefits of resisting peer pressure.
The verbal parts of the show are subjective rather than objective—the cast give personal examples of everyday events that combine to form an environment hostile to women of colour. It is hard to avoid a sense of shame when these touch on aspects—the sloppy inability to remember, or pronounce correctly, names—of which one might be guilty. The manner of expression is not consistent; some of the examples are simple recollections, others are more oblique and close to blank verse. One cast member recalls the stunned reaction to her taking a seat in the front stalls at a theatre asking, ''am I the Rosa Parks of the stalls?''
The satirical aspects of the show are not subtle. The 'Benny Hill' theme plays as background to lascivious antics at an office party just to ram home the point. Exaggerated props—massive tape measures and combs—illustrate the problems caused by submitting to the generally accepted image of a suitable physique.
Director Fa'alafi exploits the loose, chaotic nature of Hive City Legacy to create the mood of a boisterous, ramshackle party. The ending builds beautifully through a series of almost-climaxes concluding with a very enthusiastic stage invasion by the audience who do not need asking twice to take part. It is unquestionably the most enjoyable ending to a show we have seen in Manchester for some time and a perfect reflection of a play that, while addressing serious issues, insists on being a refreshing blast of raw entertainment.
Reviewer: David Cunningham