Hobson's Choice
Choreography David Bintley, music Paul Reade
Birmingham Royal Ballet
Sadler's Wells
–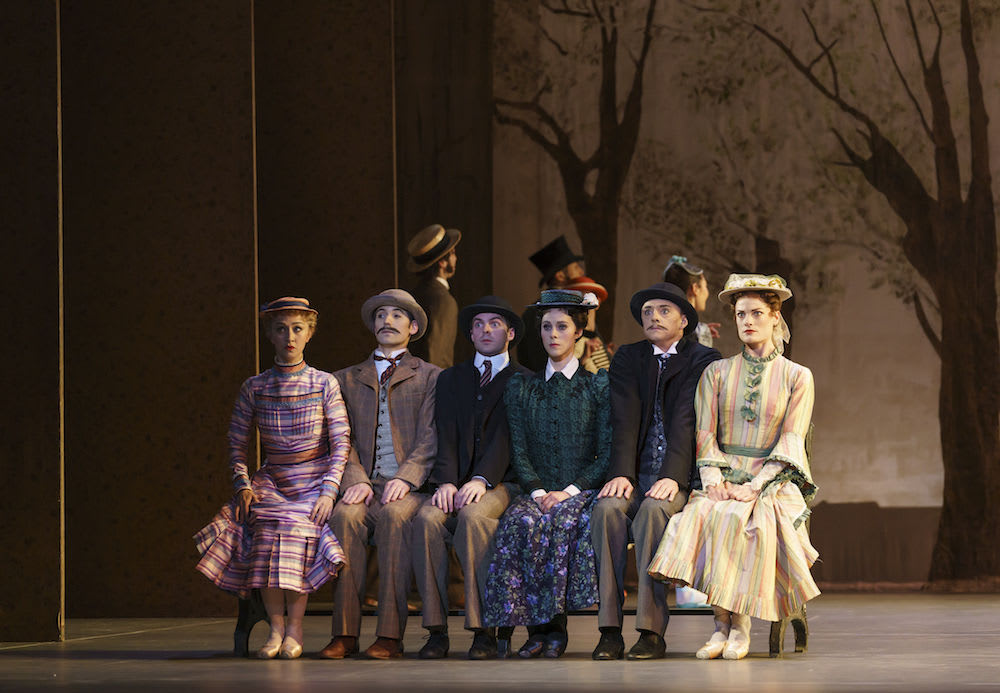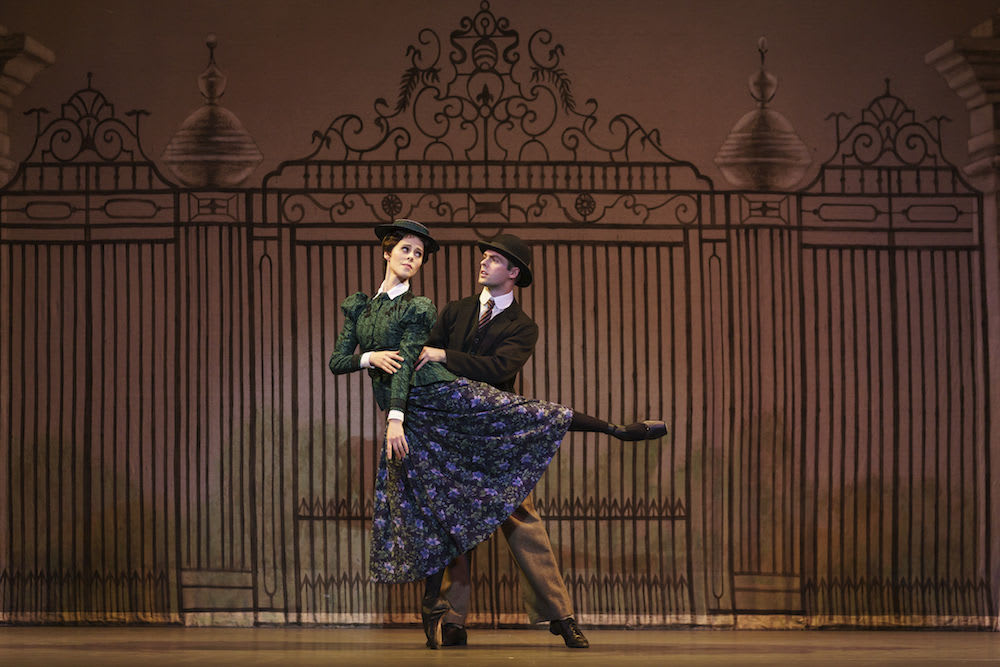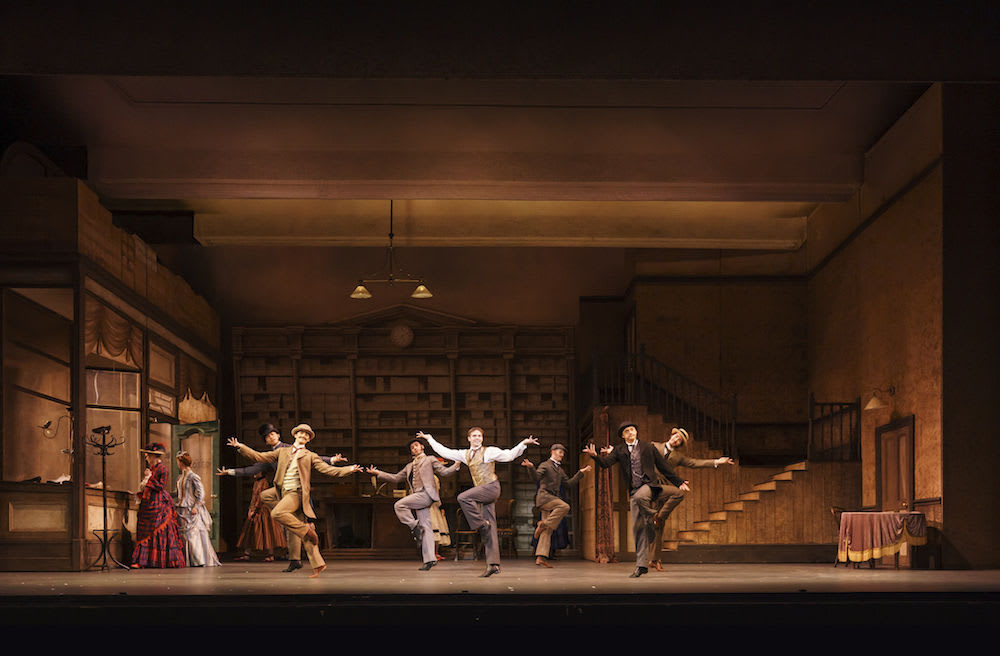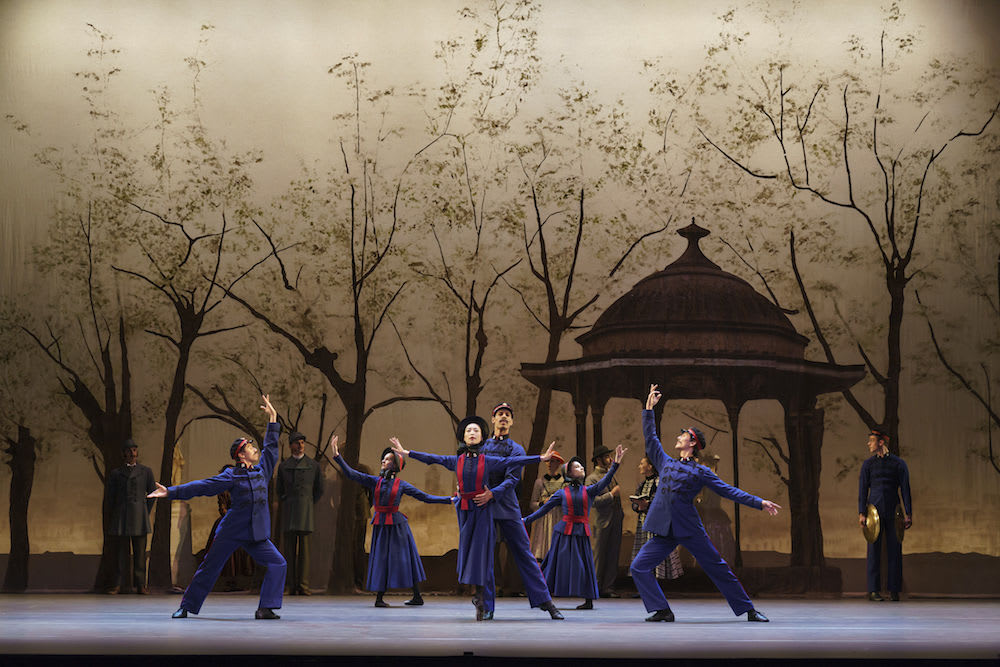 The perfect choice to end and celebrate a quarter century at the helm of Birmingham Royal Ballet, artistic director David Bintley's DNA in every amusing fold of the canvas on stage: Hobson's Choice, dedicated (For Madam—an 'English' ballet) to Dame Ninette de Valois, founder of the Royal Ballet, and full of Frederick Ashton's witticisms, early role models both, is jaunty, sunny, laden with all that matters to him, a man from the North Country.
Lancashire clog dancers, Morris Men, Lowry figures in Sunday best (just look at Will Mossop in his bowler hat and see what I mean—Elgar's Enigma Variations also comes to mind), the Salvation Army and bandstand in the park, and music hall, heard in the late Paul Reade's cinematic score with its delicious allusions and quotations from all over. An old-fashioned treat for the whole family, it does warm the cockles of the heart. Overgenerous perhaps, it could possibly do with a trim, but I for one am not complaining.
Hobson's Choice (which means no choice at all), Harold Brighouse's 1916 'Cinderella / King Lear' play (not to mention a similarity to Githa Sowerby's 1912 Rutherford and Son. Oh these proud Northern paterfamilias…) set in 1880 Salford is translated into silent movie dance theatre with exuberant choreography, stage musical verve, Chaplinesque slapstick and total immersion in character.
Henry Hobson, shoe shop proprietor, a heavy drinker, has three daughters. The youngest two have rich suitors, but Maggie the eldest is a solitary spinster, severe, hardworking, father's factotum she runs the shop. He keeps them all close, won't let any of them marry.
When rich Mrs. Hepworth (Marion Tait in outfit fit for My Fair Lady) turns up and discovers a little dormouse under the counter, Will Mossop, has been making her footwear, she wants no one else to make her shoes. Fairy Godmother, she plants the seed for Maggie's way out.
But will timid gauche Will Mossop take the bait? And will society and family countenance marriage across the class divide? Can Maggie outsmart her dipsomaniac father (Jonathan Payn)? Sure she can, he has the DTs for goodness sake, sees his drinking mates as giant mice (three blind drunk mice or a nod to Still Life at The Penguin Café?). Watch out for the wedding bouquet thrown into the auditorium to the disappointment of the sisters.
The making of the ballet was one of the most joyful and easeful of Bintley's career: all came together in 1989 naturally and easily, he says. By his account the team was perfect: Reade's music, Hayden Griffin's painterly designs (was he taken by Sunday in the Park with George, I wonder), John B Read's lighting. Still is. But, what makes it special is the full throttle acting, facial expressions comically telling.
Each role, big and small, is three-dimensional, entirely believable. Hobson's drinking companions, the stag party, nurses, park keepers, the lot. Rory Mackay's Albert Prosser, young lawyer suitor to Alice Hobson (Delia Matthews), is a wonderfully eccentric role (misplaces his flowers under his hat), which he attacks with gusto, and his 'playing' of "The Lily of Laguna" on the piano is a pleasure. I only hope Birmingham audiences were more forthcoming than the timid London one in joining in the singing. What retro fun it would have been to hear that full-blast.
Mathias Dingham and Laura Purkiss are the other happy couple, happy the operative word. A happy evening for all—not Hobson, but for the rest—as Maggie gets the better of dad and Will becomes a proprietor himself. 'Mossop and Hobson, under new management' —Maggie's management actually, Will's magic hands in her good hands.
A bit sentimental, but that's as it should be. Maggie, one of the filles mal gardées—and there's lots of influence from there, not least the clog dance, which Monaghan executes as well as the Australian tap champion he once was (so I'm told)—gets Alain, who could well turn out to be Colas.
Music hall and pantomime, my guest from Poland has no trouble understanding any of it, squeaking with delight throughout—what better praise than that… I am charmed, won over, city cynic that I am.
Lachlan Monaghan with his open face is ideal casting for Will, as is Samara Downs as Maggie, strict of mien, but with a yearning heart. Their scenes together, she doing the wooing, are a delight. Bintley admits to being influenced by David Lean's 1954 film, which he remembers from childhood. One could say his Hobson's Choice is a résumé of the past joys in his life. Here's to many more… Mossop gets to say two words… and wear a top hat. By gum, says it all.
Reviewer: Vera Liber