Holes
Louis Sachar
The Children's Theatre Partnership and Royal and Derngate with Nottingham Playhouse
Royal and Derngate, Northampton
–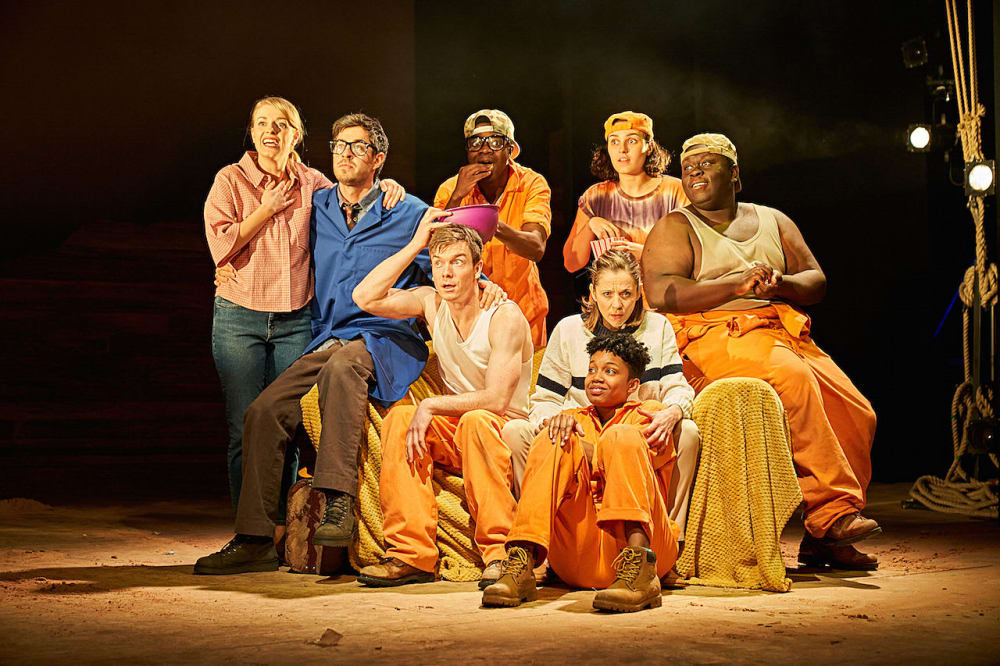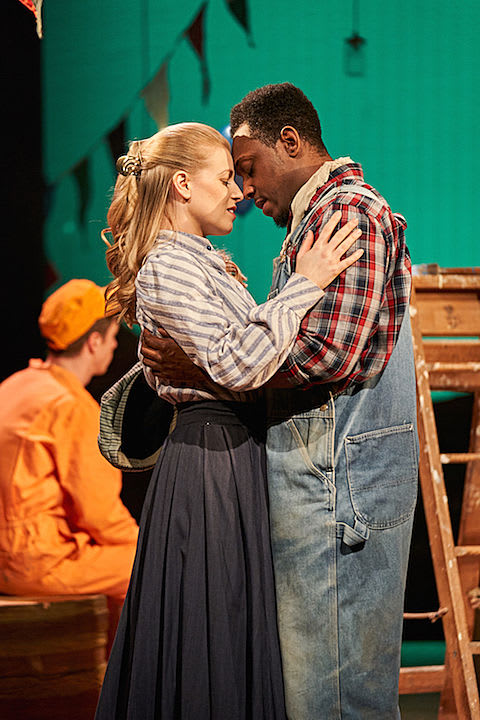 If you've read Louis Sachar's 1998 novel Holes, winner of the Newbery Medal and worthy fixture on reading lists at secondary school upwards, then my advice is to try and forget it to fully appreciate the stage play.
Sachar has adapted his own bleak novel for the stage and, following its initial run at Nottingham Playhouse in 2018, Adam Penford returns to direct this production with The Children's Theatre Partnership and Northampton's Royal and Derngate. After Northampton, it heads off on tour to a clutch of other venues around England with further dates and casting to be announced.
Based on Sachar's quirky, rather dark story, this production is aimed at a family audience aged eight years and upwards and goes for a fast pace and laughs, and worth bearing in mind it was meant to appeal to the Playhouse's panto audience.
Unlucky Stanley Yelnats (James Backway) always seems to be in the wrong place at the wrong time and, following a trainers-related misunderstanding, is sent to Green Lake Camp, a correctional facility for young teen boys in the heat of America's Deep South.
Stanley does his best to get along with a motley crew of camp mates: X-Ray (Harold Addo), Magnet (Joëlle Brabban), Armpit (Henry Mettle) and Zero (Leona Allen). In turn, the boys do their best to survive the twisted demands of camp warden Linda Walker (Rhona Croker). As part of their rehabilitation, every boy must spend every day of the week digging holes in the desert, 5ft by 5ft. A seemingly pointless exercise until we discover Walker is getting the boys to find the fortune she believes is buried out in the desert. It's a complex story, but Stanley's relatives—beginning with his "no-good-dirty-rotten-pig-stealing-great-great-grandfather" Stanley and Kissin' Kate Barlow—had beef with Walker's ancestors, setting them all on a path to a climatic showdown at Green Lake Camp between Stanley and the boys at the camp and the evil adults in charge.
Where the book highlights the desperate futility of digging holes in the hot sun, the sweat, blisters and physical effort, the cruelty of adults abusing children for their own financial end and the pain of the boys' own lives, the stage production is more cartoonish, with a focus on storytelling and playing for laughs. Unfortunately, this comes at the expense of character development and tension, and the dialogue at times is too expositional.
That said, as a theatrical experience, it is rich in creative tricks and touches and certainly moves the story along at a galloping pace. Matthew Forbes's puppetry designs are clever, and the flashback scenes add warmth and humanity, including a rousing hoe-down and Stanley's father's explosively unsuccessful inventions.
Simon Kenny's design is sparse but effective, with a far-off horizon visible through a slash in the sky. Prema Mehta's lighting helps to invoke the heat of the desert, and the scene with Zero and Stanley on top of the mountain at night, lights glowing from flickering flames in jars, is stunning.
The relationship which develops between Zero and Stanley is touching, and Allen does a great job in drawing out sympathy and engagement for the enigmatic Zero—the character with the fewest words is most interesting here.
It's not all larks and laughs though, and the scene where racism is confronted is handled well, its message clear without the need for explanation.
As a performance for families, this is good entertainment but don't go expecting to relive the mood of the book (like I did).
Reviewer: Sally Jack