Holes
Louis Sachar
Nottingham Playhouse Theatre Company
Nottingham Playhouse
–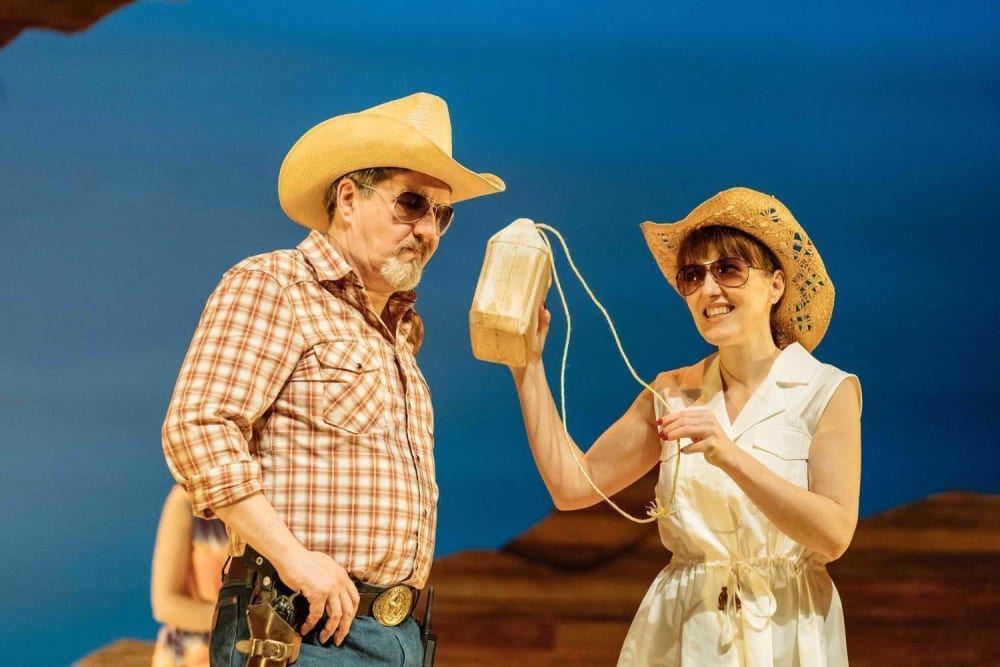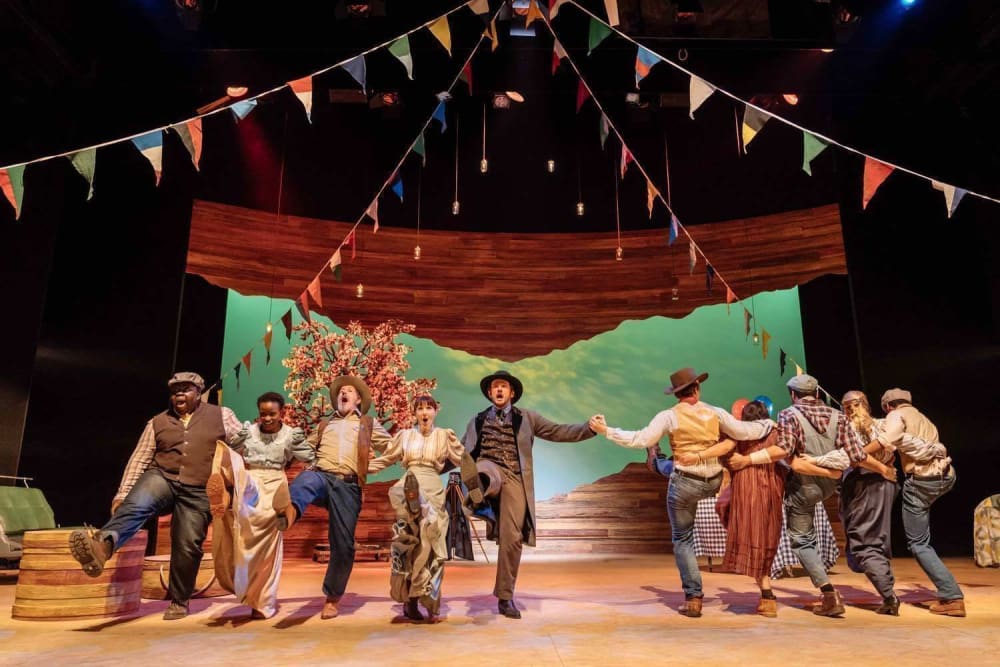 There's a new vibrancy at Nottingham Playhouse since Adam Penford began his tenure as artistic director.
He began in a blaze of glory with the regional première of Beth Steel's Wonderland, a production I described as "unmissable".
His second offering, Holes, started life as a novel, was turned into a film by the Disney organisation and writer Louis Sachar adapted the original for the stage.
Penford's reason for choosing Holes was because he wanted something that would please not only the Playhouse's usual audience but the theatre's panto fans as well. Yet there were times during the first half when I wondered whether the play was appealing to either faction.
Holes is the story of Stanley Yelnats who is born into a family cursed with bad luck thanks to his "no-good, dirty-rotten, pig-stealing great-great-grandfather". He's accused of a crime he didn't commit and is sent to Camp Green Lake, a juvenile correction centre in the middle of a desert in Texas.
Every day, the inmates have to dig a hole five feet deep and five feet in diameter to "build character". Stanley and his colleagues have to endure the heat, deadly reptiles and the ambitions of the warden as part of their punishment.
Holes is similar to Wonderland in that it's an ensemble production. But the similarities end there. The first half of Holes is well acted and superbly staged by designer Simon Kenny who ingeniously copes with challenges, especially showing how the inmates actually dig holes in the ground. But it's almost as if Sachar decided to explain all the characters' back-stories before the interval. The second half seems to have a different vibe and is more engaging, more exciting and has more tension.
That's when Chris Ashby comes into his own as Stanley, changing from someone who has a knack of being in the wrong place at the wrong time to a character the audience roots for as he takes friendship to extremes.
The whole gender-blind cast adapt to multiple roles with skill and precision as they go from one character to another quickly and impressively.
Kacey Ainsworth, best known for playing Little Mo in EastEnders, shines as the nasty warden as well as a Latvian fortune teller.
John Elkington has shown at the Playhouse that he can take on straight as well as panto roles. Here he's a cruel prison officer, Mr Sir, and a lecherous sheriff prone to drinking too much alcohol.
Nottingham's Elizabeth Twells, who was superb as Jenny Hardwick in John Harvey's Darkness, Darkness at the Playhouse in 2016, is again striking as schoolteacher-turned-outlaw Kissin' Kate Barlow and lawyer Ms Morengo.
The second half is gripping as Penford deftly brings out all the humour of Sachar's script as the play cracks on at an almost relentless pace towards a happy conclusion.
I've never read Sachar's novel, so I can't vouch for whether the stage version is a close adaptation of the book which won awards including the 1999 Newbery Medal for the most distinguished contribution to American literature for children.
All I can say is: stick with it. After a laidback first half, Holes really comes to life in a thrilling adventure which eventually does appeal to all ages.
Reviewer: Steve Orme