Holy Sh!t
Alexis Zegerman
Kiln Theatre
–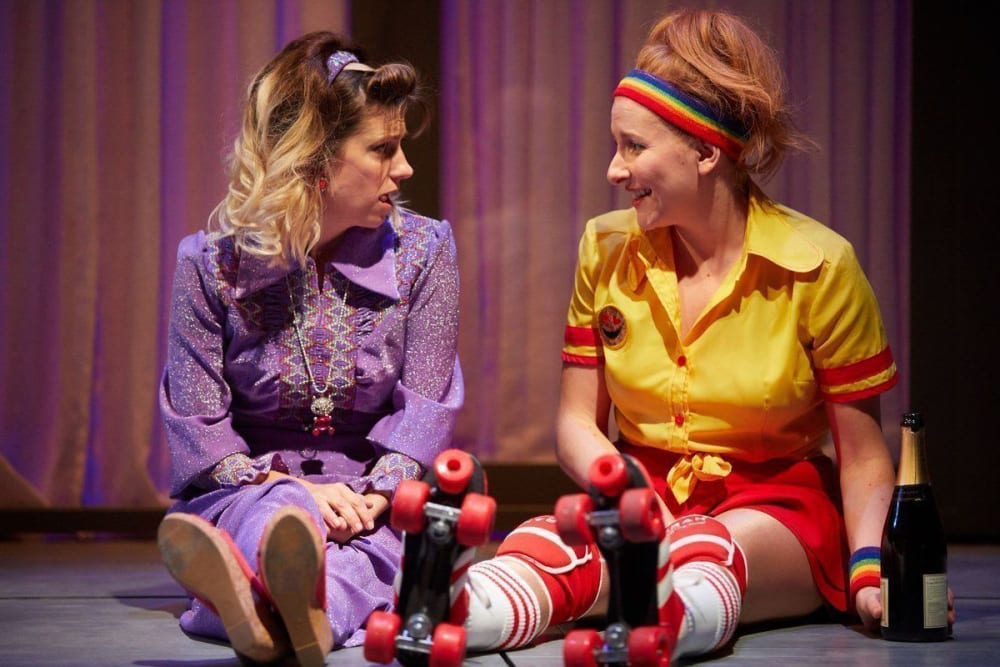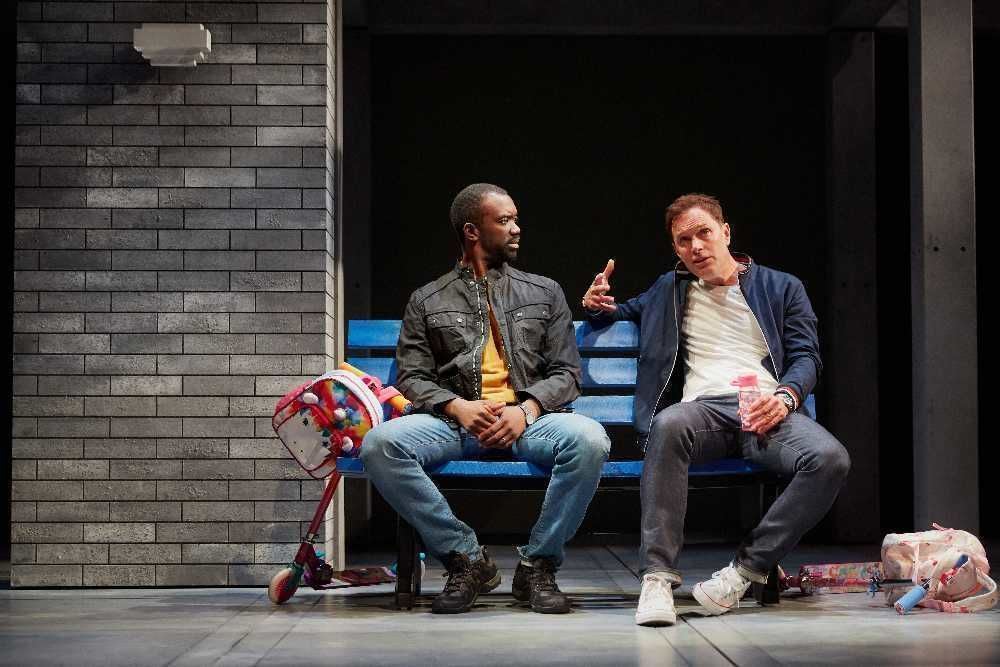 Holy Sh!t has the honour of opening The Tricycle Transformed re-opening season and with good reason.
After two years of refurbishment and £7,500,000 of expenditure, what used to be known as the Tricycle looks bright, shiny and new with 60 extra seats, every one as plush as the carpets. The front of house areas tastefully combine ancient and modern in a fashion that should transform this artistic hub into a vibrant social space as well.
At the end of an arduous process, Artistic Director Indhu Rubasingham was determined that the fare on stage would be just as exciting as a theatre that is now state-of-the-art and will delight every visitor, especially those used to the discomfort and poor sight-lines that have now been banished forever.
She directs this piece, which will undoubtedly speak very directly to the varied group of locals that the theatre is so keen to attract.
Alexis Zegerman has written a play that addresses issues of race, religion, equality and morality head on, rarely pulling its punches as two respectably middle-class married couples in London today seek the best for their respective four-year-old daughters.
Daniel Lapaine's web designer Sam and his wife Simone played by Dorothea Myer-Bennett are non-practising Jews, with Sam repeatedly asserting that he is actually an atheist.
Although the character doesn't always make a meal of it, Claire Goose takes the role of Juliet who is a Christian with a deep-seated spiritual belief. Daon Broni takes the role of her schoolteacher husband Nick, a man dedicated to avoiding confrontation whatever the circumstances, which may in part be attributed to his Nigerian heritage and skin colour.
The situation that is used to drive both drama and comedy can get very contrived but it starts as the couples try to secure the best education for their daughters.
On the assumption that neither pairing can afford private education, there is only one decent school in the catchment area, which just happens to be C of E.
While Juliet and Nick appear to have all of the right credentials, their friends are equally determined to get little Millie into St Mary's, which requires them to attend church services regularly. Their hypocrisy becomes most obvious following the death of Simone's mother and a mourning period during which the bereaved daughter finds herself praying Christian fashion in the morning and Jewish style the same evening.
In these modern families, the womenfolk are considerably stronger than the men, meaning that the latter are often reactive. However, this adds far greater potency to an explosive speech from Nick, in which Daon Broni finally expresses all of the pain that a quiet man from a minority group has been suppressing since childhood.
While the plotting is frequently as thin as a construction site style set, which may have been designed by Robert Jones to symbolise the hard work that has just gone into the theatre, much of the comedy is very funny. In addition, a series of set piece speeches are intended to communicate very directly with Kiln audiences, who should appreciate the political and social nuances that emerge as some of the most important issues confronting Londoners today are addressed with vigour but also sensitivity.
Reviewer: Philip Fisher