Home
David Storey
SEArED
Arcola Theatre
–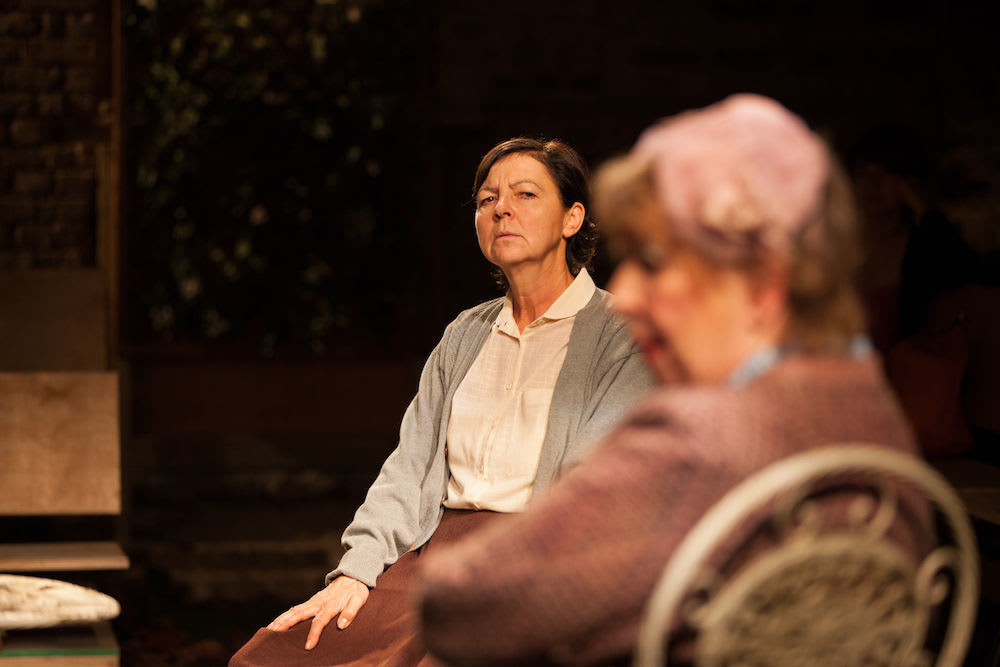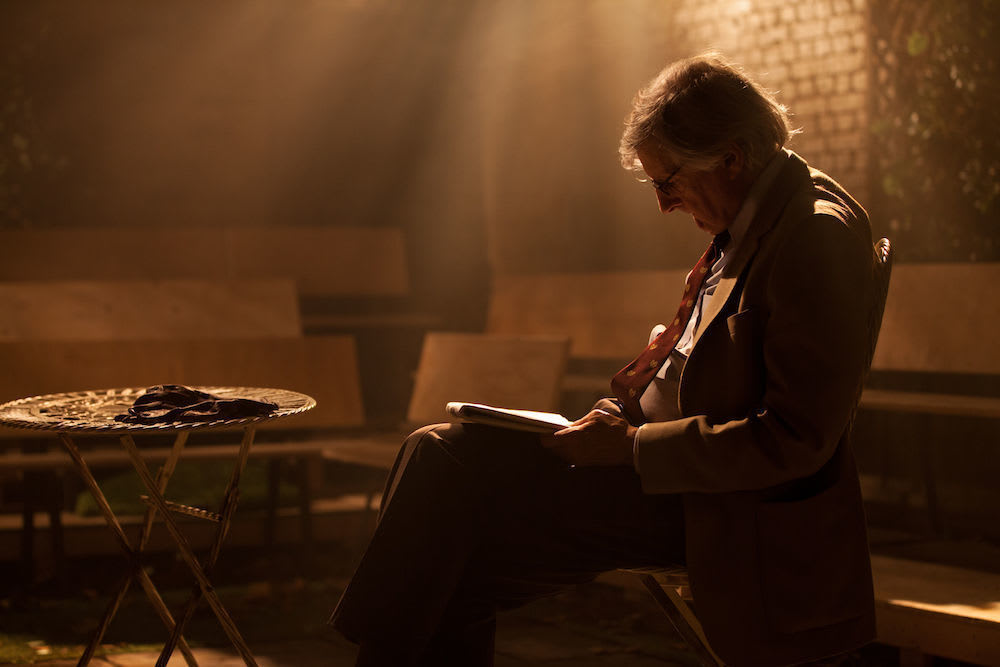 A Royal Court stalwart and highly regarded novelist in his day back in the sixties and seventies, David Storey has sadly fallen out of fashion.
Indeed, today his quiet, cerebral plays that are not naturally dramatic feel as if they come from another era, although the issues that they address are often timeless.
In Home it takes time to realise that the two elderly men who chat through the first 40 minutes are not just distant acquaintances who have bumped into each other in a park, gorgeously realised in Naomi Dawson's set which encompasses the whole auditorium with the play staged in-the-round.
By the time that the other actors make an appearance, it seems reasonable to wonder whether Jack Shepherd's Harry and Paul Copley playing Jack have escaped from one of the lesser-known plays of Pinter. That is the consequence of their obscure and seemingly random utterances, usually delivered in sentences that don't quite make it to a conclusion.
Their subject matter of a play that starred John Gielgud and Ralph Richardson when it premièred under the direction of Lindsay Anderson in 1970 is life, the universe and (especially) nothing.
The two men are then replaced by a pair of cackling old biddies played by Tessa Peake-Jones and Linda Broughton, who chat more like brave teens than women in their dotage.
When the pairs meet, the play takes off with the confirmation that this is some kind of secure institution and the quartet, like Joseph Arkley's younger, lobotomised Alfred who is simultaneously frightened and frightening, incarcerated.
The offences that they have committed are not entirely clear but include various perversions and also apparently incontinence and tearfulness, leaving viewers uncertain as to whether Home is absurdist or just deliberately obstructive.
Amelia Sears has been lucky enough to draw a strong cast for a play that might well have been written as a State of the Nation / Collapse of Empire allegory in addition to an expiration of human foibles. Regardless of its original intention, this revival is intriguingly amusing and a rare chance to see David Storey's work on a London stage.
Reviewer: Philip Fisher