Home, I'm Darling
Laura Wade
National Theatre and Theatre Clwyd
Dorfman Theatre (National Theatre)
–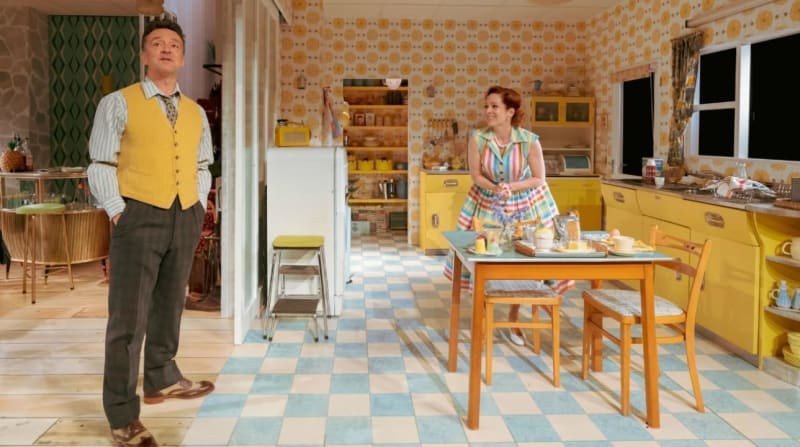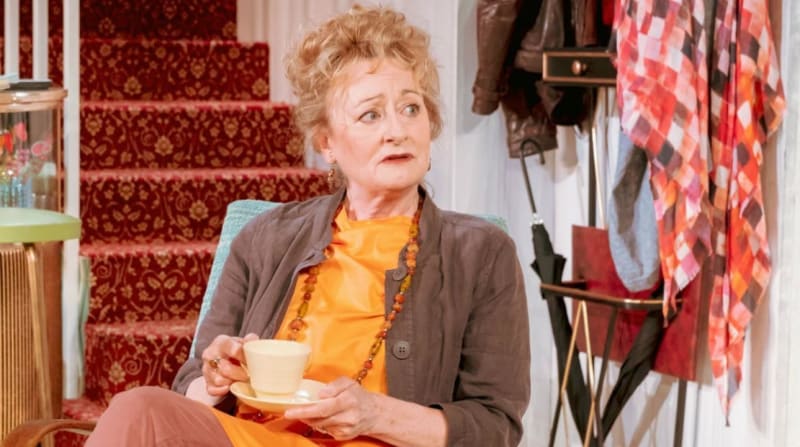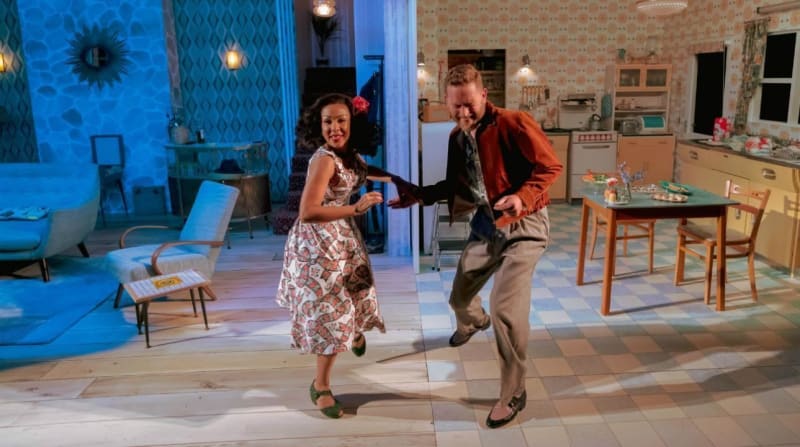 This co-production between the National Theatre and Theatre Clwyd is deliberately deceptive. The piece by Laura Wade, who is probably still best known for the stage and film versions of Posh, opens in the kind of 1950s two-storey house, designed by Anna Fleischle to be so archetypal it could have come straight from one of those American TV adverts of the period.
This is the home of an equally stereotypical couple, Johnny and Judy, who are deeply loving and seem to relish the lifestyle. Only slowly do we realise that this is not so much a lifestyle as a life choice, since the couple are actually living in Britain today, while merely enjoying the fantasy of simpler times.
Only after the interval do viewers discover that the catalyst for this regression lay in redundancy for Katherine Parkinson's Judy and the opportunity that this presented to her to become a dedicated housewife, while desperately trying to maintain her feminist credentials.
Johnny played by Richard Harrington embraced the opportunity and may seem equally enthusiastic on the surface but his devotion to the era of his parents runs little deeper.
As a foil to the central duo, Barnaby Kay and Kathryn Drysdale play Marcus and Fran, a pair with equally intractable but rather more modern problems, primarily relating to sexual harassment and its consequences for the accused, whether guilty or otherwise.
What initially looks to be no more than a witty sitcom develops into something more significant and thoughtful in the later stages, as Laura Wade uses her soapy set-up to explore important issues around gender, equality and political correctness today, comparing contemporary mores with the halcyon but prejudiced days of yore. In particular, under Tamara Harvey's sure direction, Sian Thomas taking the role of Judy's mother Sylvia makes the most of a splendid feminist rant, bringing into question the rosy view that her daughter places on the past.
Home, I'm Darling is an intelligent and enjoyable play, the value of which lies primarily in its reminder that the past was never perfect but then neither is the present. While a fair amount of the 2½-hour running time works in carefully honed clichés, it even contains a good deal of thoughtful social commentary running behind some amusing comedy and human pathos, helped greatly by Sian Thomas's cameo and superb acting throughout from the two leads.
Reviewer: Philip Fisher