Home, I'm Darling
Laura Wade
Octagon Theatre Bolton, Theatre by the Lake and Stephen Joseph Theatre
Octagon Theatre Bolton
–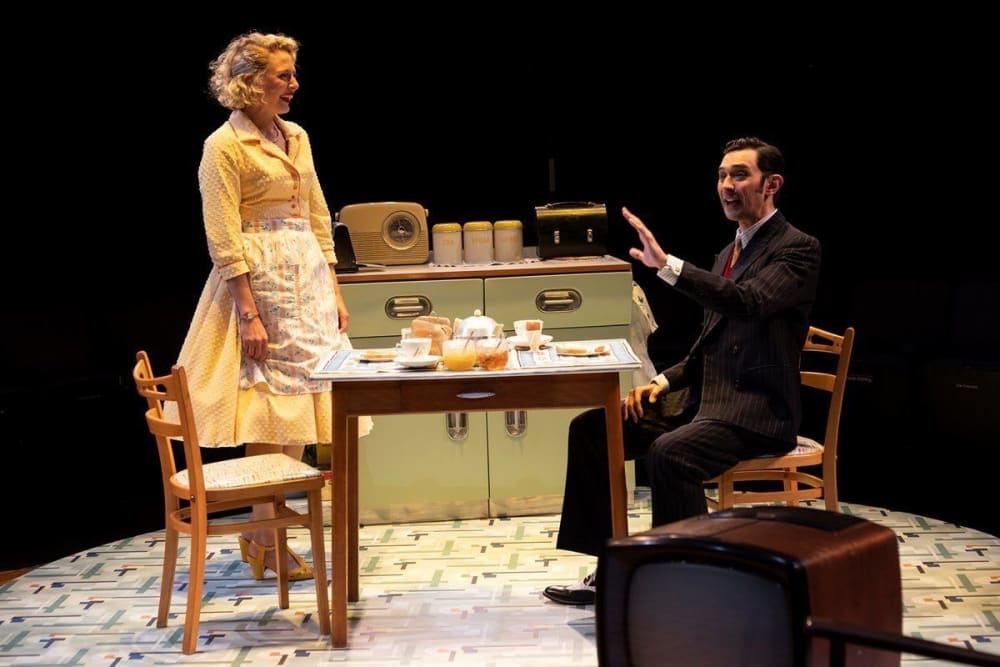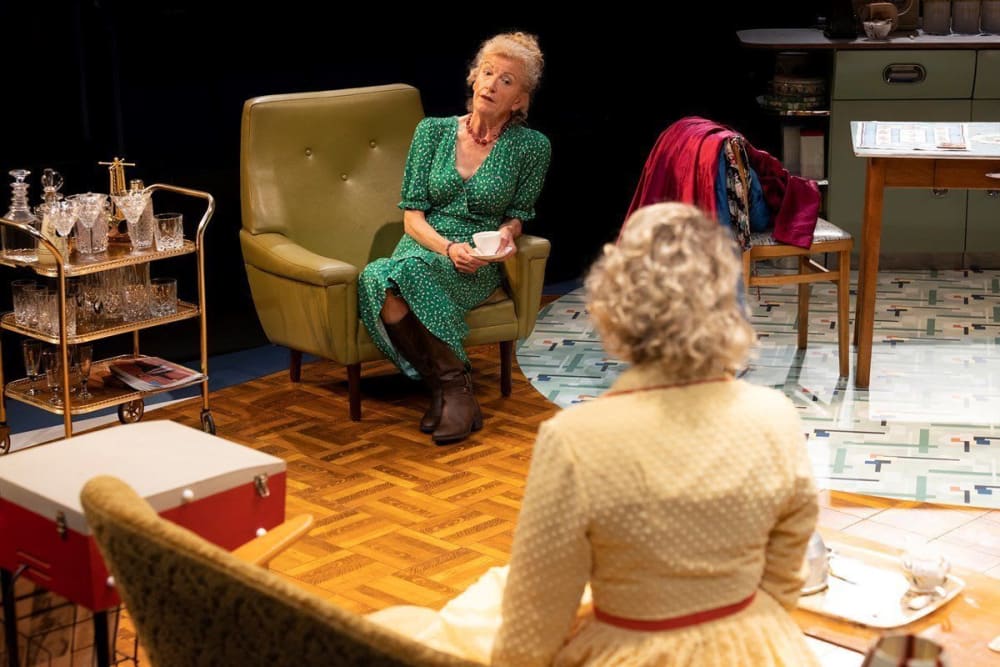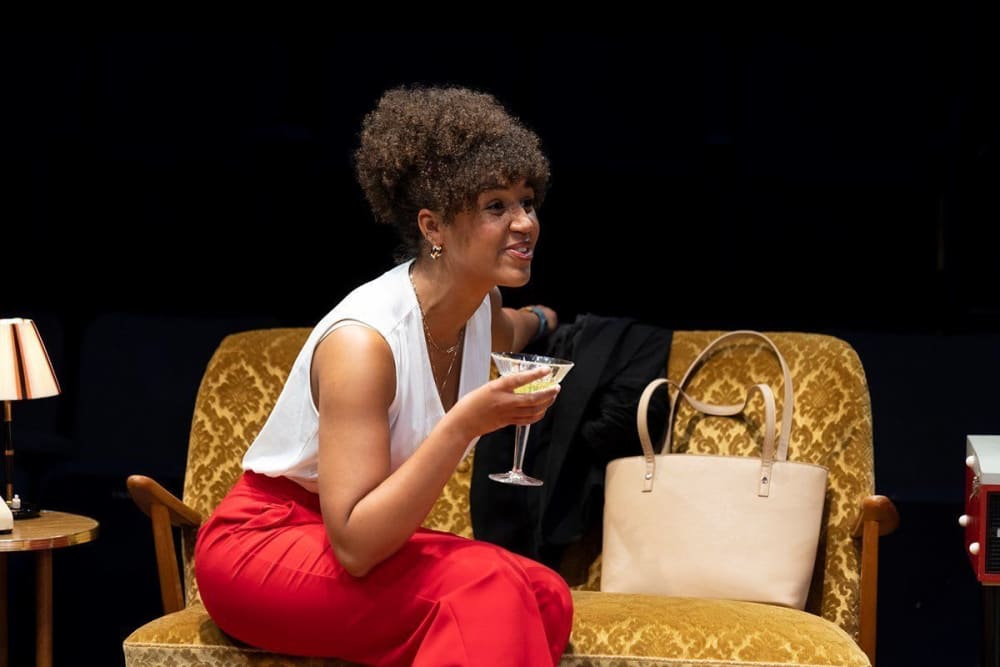 It's a little over two years since the National Theatre brought the original production of this play to The Lowry—but, in terms of the time theatres have been open to audiences, we could say it is closer to a year—so the triumvirate of northern theatres has done well to bring out a new production so soon.
The play opens with Judy (Sandy Foster) seeing her husband Johnny (Tom Kanji) off to work in a setting that looks to be straight out of a domestic comedy from the 1950s, complete with cod-Coward dialogue. Then, when Johnny has left, Judy gets out a laptop. That isn't a spoiler as it happens at the end of the first short scene and is really the whole point of the play.
The happy couple are obsessed with the '50s and have decorated their house and their wardrobe with an idealised appearance of that decade, including an original period fridge that serves a more aesthetic than functional purpose. They decided that Judy would give up her job, even though she was earning more than Johnny, to stay at home as a 1950s housewife to complete their lifestyle transformation. While this would appear to be of most benefit to Johnny, we find out in a later slightly awkwardly inserted flashback that the whole thing was Judy's idea, and that Johnny's confidence and therefore his sales commission in his estate agent job have been slipping ever since.
On the surface, this is a play about two people who do what they assume the other wants without asking them and both suffer as a result. Witty, intelligent Judy becomes isolated in the home and so becomes suspicious of the outside world and jealous of Johnny's contact with it, whereas Johnny starts to fancy his new much younger boss Alex (Sophie Mercell), who would never look at him twice and refuses to put him forward for promotion. This comes to a head at a dinner party in a farce-like ending to act one when Johnny discovers a letter threatening to repossess their house after defaulting on the mortgage payments—it seems it is more difficult for a couple, even without children, to survive on a single salary now than it was in the '50s.
The outside world comes in through their jiving friends Fran (Vicky Binns) and Marcus (Sam Jenkins-Shaw). Marcus would like to copy their friends' lifestyle, but Fran isn't really up for it, even after borrowing Judy's book on how to be the perfect housewife. Despite living in the modern world, Marcus's view on what constitutes acceptable physical contact is out of step with modern attitudes, and he is suspended from work indefinitely.
More modern attitudes are brought into the mix from the oldest character in the play, Judy's mother, Sylvia. Judy grew up on a commune and her mother has been a staunch feminist, protester and marcher all her life. Judy says, "that's what I like about the '50s; it's not all about acquiring stuff" (didn't the post-war rise in commercialism start in the '50s?), whereas Sylvia tries to bring her daughter down to earth, indicating around the room and saying, "the '50s didn't look like this in the '50s!" Her description of the decade refers to continued rationing, bomb sites, sexism and racism, nothing like what she refers to as Judy's 'cartoon' lifestyle.
This is the second venue on the three-stop tour and so Liz Stevenson's production is already pretty slick. Helen Coyston's design manages to get the feel of the '50s decor without any walls in this in-the-round configuration (I'm sure we had some of that furniture in the '70s—might still have the tea trolley), which makes it feel more intimate than the National Theatre's more pictorial end stage design. Scene changes are gently choreographed rather than being accompanied by energetic jiving, although I did complain that these went on for too long at The Lowry. I also mentioned that people in the Salford audience questioned whether this was a comedy, but it certainly seems like one in this production, despite the intelligent approach to some serious themes.
After it's run in Bolton, this production concludes at Theatre by the Lake, where Stevenson is Artistic Director. It's certainly worth catching if you get the chance.
Reviewer: David Chadderton