Home
Samm-Art Williams
Signature Theatre, New York
(2009)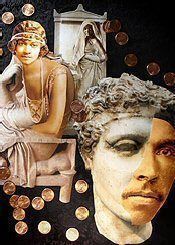 Plays like Home make one feel so insular. Samm-Art Williams is completely unknown in Britain but this Tony-winning gem suggests that we are missing out on someone really special.
Signature Theatre has broken with its usual tradition of running seasons of work by individual playwrights. The company's 2008-9 theme is the Negro Ensemble Company, another topic that the Brits are completely ignorant about.
The play was first seen Off-Broadway in 1979 before moving to the Cort Theatre in 1980, at a time when African-American works were still almost unknown in major New York theatres. Its protagonist is Kevin T. Carroll's Cephus Miles but its subject is as much an allegorical look at the social advances made by Black Americans in the period from the 1950s to the late 1970s, as it is about the likeable rogue from North Carolina.
Cephus was happy enough working the tobacco fields of his home state and getting friendly in the hayloft with his sweetheart Pattie-Mae, played by January LaVoy.
Things turn sour as, first, Pattie-Mae goes off to college and then rather than joining the draft, our hero "spits on the flag" and spends five years in jail. This ultimately seems like a good deal, as his two closest friends never made it back from Vietnam.
Cephus' descent is reminiscent of David Mamet's Edmond, as things turn from bad to worse with help from loose women, drink and drugs. His problems, though, are representative of his people through this period and it is therefore perhaps fitting that the ending is sentimentally hopeful.
This is a good play but enhanced immensely by director Ron OJ Parson and his team.
The trio of actors, completed by Tracey Bonner, work as a tight ensemble on Shaun Motley's attractive wood-based set that conveys the paucity of life in the South if you are the wrong colour.
The two women play numerous roles, exuding enthusiasm throughout, as they circle around Cephus colouring in his life so that a non-naturalistic presentation seems highly realistic. They not only act but also create a human soundscape, specialising in animal impressions but singing attractively too.
Home is yet another success from a theatre that appears to offer nothing else. If you can get tickets do so. If not, it would be great for a London theatre to produce this play. Nicolas Kent at the Tricycle should read the script, as his audiences would lap it up.
Reviewer: Philip Fisher