House of America
Ed Thomas
Free Fall productions and Ysbryd
Brockley Jack Studio Theatre
–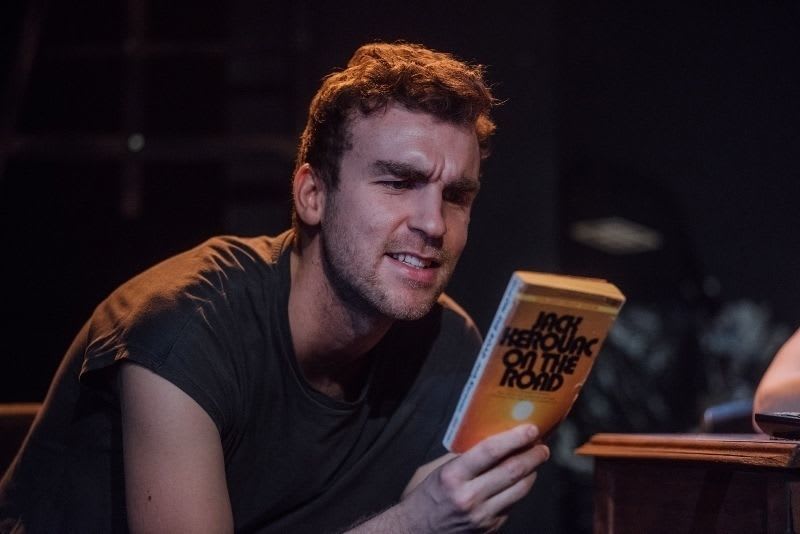 Ed Thomas's House Of America is a funny but ultimately heart-achingly sad play, set in a South Wales valley community decimated by a Conservative government's demolition of its mining industry.
Replacing it as the '80s come to a close is opencast mining, the explosions for which, and more, rock the house of the Lewises, where Mam lives with her unemployed sons Sid and Boyo and daughter Gwenny.
Their dad, Clem, doesn't live there anymore. Mam has created a fiction to explain the disappearance of her husband in which he took off in quest of a shiny new life in California when he vanished some ten years ago.
Sid and Gwenny harbour dreams of following in his footsteps, taken in by the life they imagine having there.
With no work and no prospect of any—in their dying community the only work ever had by the two lads is a stint at gravedigging—they remain imprisoned by their circumstances, caring for Mam whose secret guilt and imagination makes her increasingly unstable.
Sid reads Jack Kerouac's novel On The Road and becomes engulfed by the counterculture world of the Beat poets and, desperate for the freedoms manifested in the book, Sid's imagination leads to fantasies about being Kerouac.
Encouraged by Sid, Gwenny joins him in his make-believe existence taking on the mantle of Kerouac's girlfriend, Joyce.
With Mam hospitalised, Boyo is lost and the alcohol and drug-driven fantasy of Sid and Gwenny goes out of control with unsettling and haunting tragedy.
James O'Donnell directs the action thoughtfully, creating a claustrophobic atmosphere in which something must give. He accentuates the Lewises' uneventful existence and inescapable physical closeness by having the cast visible through Sorcha Corcoran's minimalist set after they have left the room.
Fated fantasisers Sid and Gwenny are played powerfully by Pete Grimwood and Eveyln Campbell with Robert Durbin giving a moving portrayal as their constant brother Boyo who loses his ground when things get out of hand.
Lowri Lewis is an endearing Mam whose yo-yoing between imagination and reality teases effectively.
House Of America is a carefully crafted, gripping play, all the more impressive for being Thomas's début work, first produced in 1988.
His characters are likeable; their lives are not joyless and he uses a good deal of humour to create an entirely recognisable world in which they live.
It is from this normality that the tragedy emerges as the characters are caught out by the consequences of imagination trespassing the boundaries of reality. Thomas has taken wishful thinking and put venom in it.
Reviewer: Sandra Giorgetti