How Did I Get to This Point?
Ali Pritchard, Allison Davies and Pip Chamberlin
Alphabetti Spaghetti Theatre
Live Theatre, Newcastle
–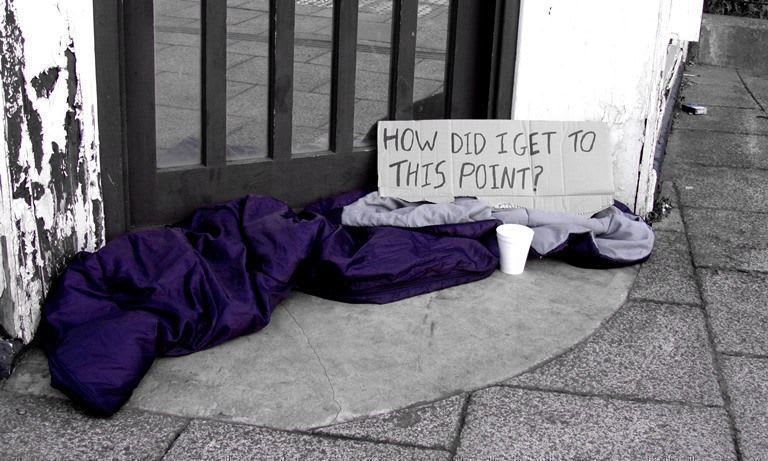 How Did I Get to This Point? is a short (40-minute) drama created in response to Live Theatre's production of Paddy Campbell's Wet House, which is currently running in the main house. It's based on research and conversations with homeless people by the writers, Ali Pritchard, Allison Davies and Pip Chamberlin, and is performed by Pritchard, Chamberlin and Amy Foley in the Studio at Live Theatre.
Performed in traverse style in the intimate studio space, it tells the stories of three homeless people, linked together by excerpts from the logbooks of a homeless shelter, by facts about homelessness and by comments from the audience who are asked, before the show begins, to write an answer to one of three questions about their knowledge of homelessness.
The three stories are based on conversations with a large number of homeless people and all very definitely have the ring of truth about them. Each story shows us—no, allows us to experience—three different ways in which people can end up on the streets. We are all, the Joseph Rowntree Foundation tells us, just two pay cheques away from losing our roof.
Under Ben Dickenson's direction, the pace and tone vary considerably, from the manic transitions when Foley and Pritchard introduce another logbook, through the slower, painful retelling of their characters' stories to the even slower but shot through with gentle humour story of Chamberlin's character.
How Did I Get to This Point? informs, grips and entertains in equal measure to provide a very worthwhile short theatrical experience.
I saw the performance on 19 September and it will be performed again on 24 and 25 at 8PM.
Reviewer: Peter Lathan